Villa Hedera II
REVIEWS FROM OUR GUESTS
Sophie
August 2019
The villa is lovely, really modern and a lovely sociable space. The pool area is great, private and again good for a big group of people to all be together. Great location with walking distance to the old town. I felt that the photos didn't do this place justice, it really exceeded all of our expectations.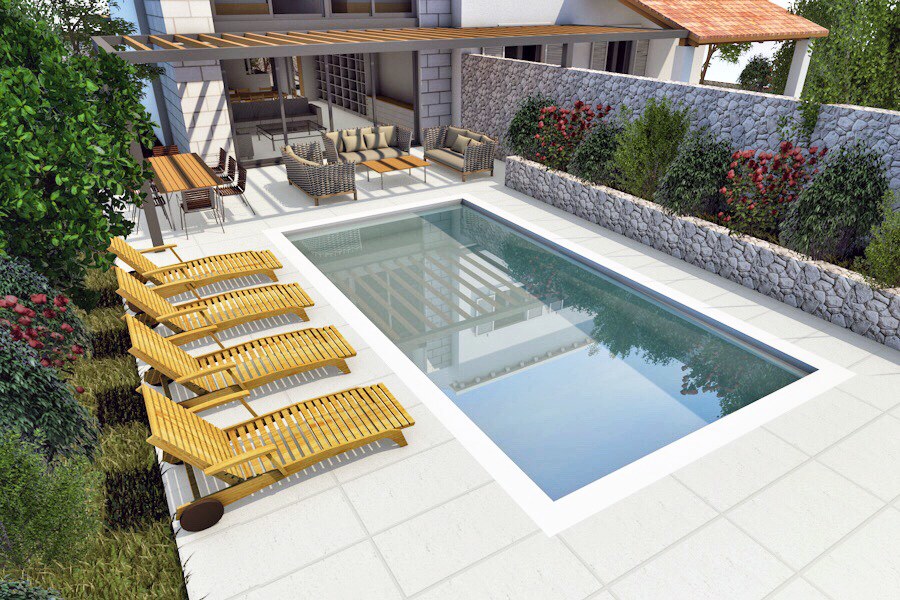 Boris
July 2019
Gorgeous home, with a gorgeous view and ideal walking distance to the old town.
Benjamin
June 2019
Good location to Old Town, very clean, good pool. Close proximity to a grocery store for most things that would be needed such as food and soap. Lots of rooms all with bathrooms.
Charis
June 2019
Amazing villa , loved the pool, the rooms were super comfy , great amenities . Location was perfect.
Tom
August 2018
Thank you for being great hosts and letting us stay in the beautiful villa, everything worked out great and me and my friends had an amazing time!
Jill
July 2018
The villa is fabulous. It's in a good location about a 15 minute downhill walk to the Old Town. The outside area is great with a decent size pool, shower and sun beds, a lovely outside dining area and a seating area. We made good use of the outside. The top bedroom has a balcony and the sunsets from here were amazing. There were 7 in our party and there was more than enough room and if it was a party of 10 it would still be ok. We thoroughly enjoyed our time at the villa.
Candance
June 2018
What a fabulous place to come home to after a week of sailing! While the checkin was somewhat confusing, when we did arrive the accommodations did not disappoint. Beautiful 3-story, 5 bedrooms each with its own bath, with master bedroom on the top floor facing the pool with deck and fabulous sunsets... coi pond, swimming pool, towels for the pool, washer/dryer, tv's in all the rooms, and a large tv in the main room where the 10 of us enjoyed watching Croatia in the World Cup. There's also a grill but you will need to buy charcoal at a gas station and you may want to request a blender. About a 10 minute, scenic walk down lots of narrow stairs to Old Town. We had lots of plans to go other places but once we arrived here, we were at home. Very nice property, beautiful sunsets. We would all highly recommend and would definitely stay here again!
Rowan
May 2018
A wonderful modern villa in the heart of Dubrovnik. It has a great outdoor space with plenty of seating for dining and relaxing. The location is perfect for visiting the old town and cable car which are only a 10 minute walk away. There are also a couple of supermarkets within walking distance for your daily needs as well as restaurants and bars.