Hedera A14
REVIEWS FROM OUR GUESTS
Bhavesh
July 2019
Nicely done apartment with spectacular views of Dubrovnik Old City. We had a great time at this villa. Everything was top notch throughout our stay from the staff helping us check in, assisting us with our luggage during check in, giving us great tips on Dubrovnik, arranging tours and transfer, and a quick check out at 6 am in the morning. There are a lot of steps to climb up and down so folks with mobility issues should keep that in mind but the views from this apartment make those steps worth the climb. The location is also ideal, 10 mins walk to the old city and everything Dubrovnik has to offer within the city walls. I would high recommend this apartment and will certainly stay here if we decide to visit Dubrovnik again.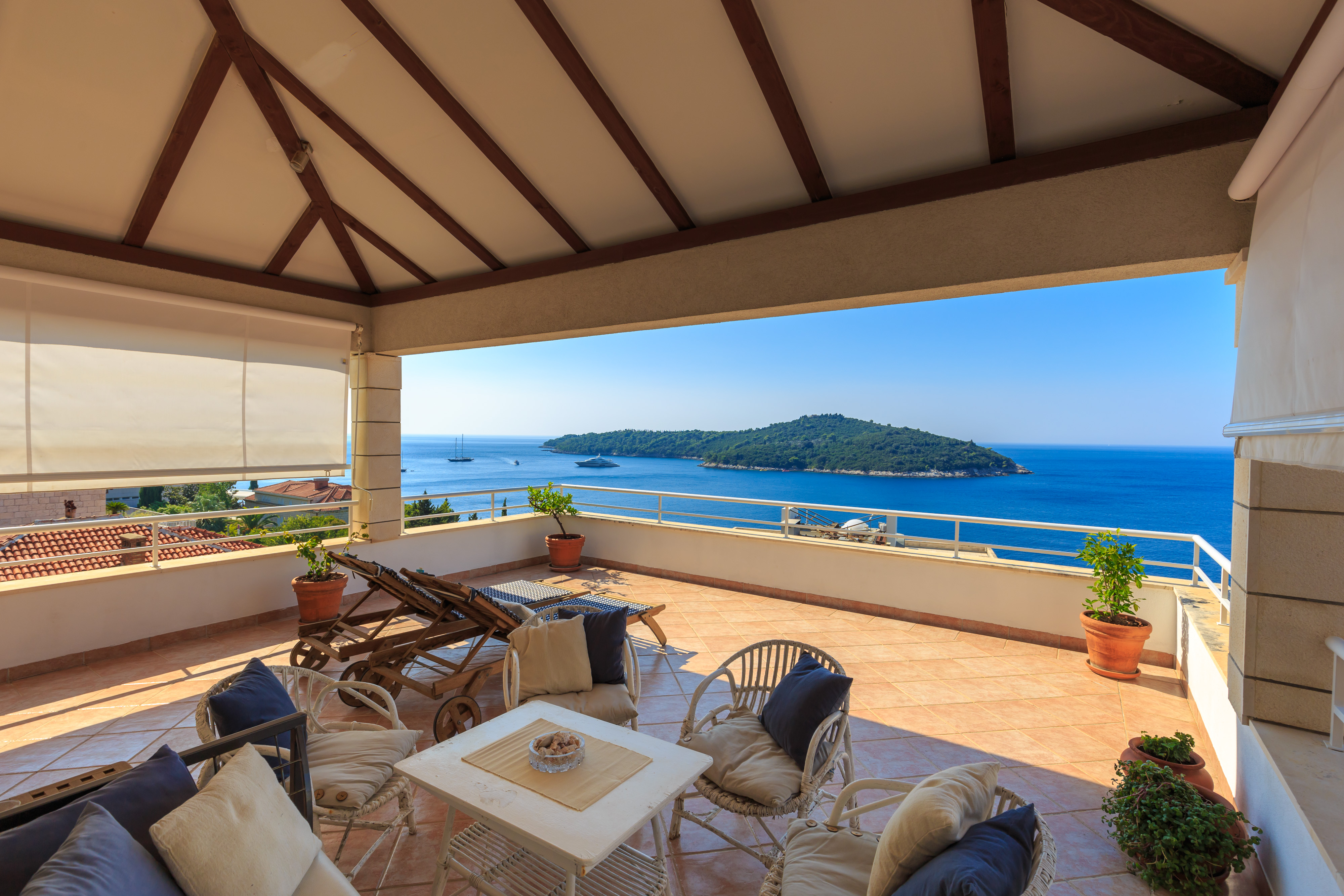 Basha
June 2019
Dubrovnik is an amazing place and there is no better view of the old city than that from the apartment balcony. Just sensational. Great location, great facilities. Thank you for a wonderful 4 days holiday.
Ying
September 2018
位置很好,距离古城走路5分钟。风景无敌,房间舒适。美好的记忆~
Roxanne
July 2018
Beautiful apartment with stunning views. Spacious and well air conditioned. Great location.
Leslie
April 2018
Awesome views! The place is very nice and spacious, kitchen tools are enough for simple meals, location is great walking distance to the old city, communication was very good, they can arrange for airport transfer and local tours.
Mario
October 2017
Eine wirklich tolle Unterkunft, die Lage ist super und es hat alles super geklappt
Lillian
September 2017
The location and views were amazing, a wonderful base for a family. We would definitely stay again.
Claire
August 2017
Appartement magnifique, vue sur Dubrovnik époustouflante, terrasse très agréable, climatisation très très appréciable, proximité de la vieille ville (10mn à pied) et du vieux port pour excursions à Lokrum et Cavtat. Tout confort, bien équipé, en duplex, salon très agréable. Wifi très rapide. Accès par des escaliers bien abrupts, c'et sportif! Très bonne communication avec l'agence Hedera Estate, dont le personnel est très aimable et attentionné. A recommander sans hésiter!
April 2017
The place was fantastic! Great location and great view! Would definitely recommend.
Yevgeni
April 2017
All as described. Great accommodation
Tam Alchami
April 2017
Excellent place to relax and enjoy Dubrovnik with an amazing view.
Eric Jameson
April 2017
This apartment is perfectly situated a few minutes from the Old City of Dubrovnik. The apartment has absolutely immaculate views of the Old City as well as the Adriatic Coast. The interior of the apartment was very clean and spacious and allowed for us to have breakfast at home before exploring the city before lunch and dinner at some of the amazing restaurants available. Highly recommend!
Nicole Hensell
April 2017
Lovely apartment! My husband and I stayed here for six nights with our 20-month old daughter and his parents. The set up was great with two bedrooms upstairs and a "study" which was the perfect size for a baby cot (rented from the host for a small fee). The location was ideal - easy walking distance to the old town, three small markets within 5-10 minutes walk, and Banje Beach also a short stroll away. Hands down the best feature of the apartment is the expansive terrace with amazing views. We loved having coffee and breakfast on the terrace every morning and spending our afternoons lounging in the sun. If we could change anything, it would be the size of the kitchen. Though it's fully equipped, it's very small and difficult to fit more than one person in at a time. As a family that cooks most meals at home, this was our only challenge. Overall, a fantastic stay in a great space, and great service at check-in (including a pre-booked airport transfer). Thank you!
John Hillier
April 2017
Wonderful location with a great terrace looking out towards the old town and nearby islands. Some wonderful sunsets while we were there. As mentioned in the Description there are 86 steps to climb up if you are walking from the old town. Which is fine if you are only climbing a couple of times a day but could be hard work if you plan to go back to the apartment more frequently. We would strongly recommend this apartment.
Brenton Johnson
February 2017
Woke up each morning to an unbelievable view and was well within walking distance to Old Town. I would definitely recommend this place.