Villa Hedera VII
REVIEWS FROM OUR GUESTS
Lucy
August 2019
This villa is a brilliant place to stay if you're visiting Dubrovnik. The house itself is really big - comfy beds, good showers, air con, well equipped kitchen. It's even nicer than in the pictures and everything looks brand new. The crowning glory of the villa is the outside space. The view is spectacular, the pool is gorgeous and the rest of the outside space is also great - lots of sun loungers, chairs, parasols, BBQ etc. We had everything we needed and the staff who sorted the check in were very helpful The only slight downside for us was the location but this was only because we didn't hire a car. We used Uber but sometimes drivers kept cancelling on us which meant a longer wait to get places. However, with a car it's no problem and we did manage to get ubers in the end I would definitely recommend this villa and would come again - we loved it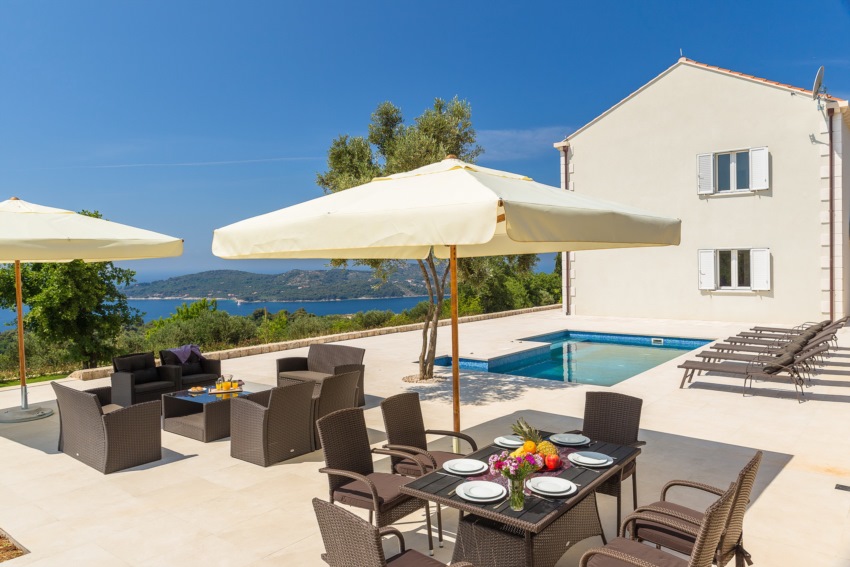 Chloe
June 2019
The villa was stunning, everything was really clean and the view was fantastic. We loved it and would 100% come back :)
Elysia
May 2019
Great villa, amazing views. The first place I've ever stayed in a foreign country which felt like 'home'. Very remote, shops not walking distance. But perfect place for a family who's looking for a picturesque week in and around the apartment.
Kerry
May 2018
Waking up to the most amazing view each day. The house is really well equipped and has shaded areas outside to escape the sun when needed. Short distance to several local restaurants too without the need to travel too far. If you like quality and seclusion then this is the house for you - 20 minute drive to Dubrovnik Old City. A lovely family home for your break away.
Fiona
June 2017
The villa was full of all required equipment, extras such as handwash, dishwasher tablets, washing up liquid, cleaning products, beach towels etc which made it feel like our home. We were very impressed by the villa. The view was wonderful, the villa was clean, fresh, spacious and modern. It had everything we needed!