Hedera A34
REVIEWS FROM OUR GUESTS
Robin
August 2019
Amazing location in the heart of the old city! Great atmosphere and night life, but didn't hear the noise inside and always had a great sleep! The host was very responsive and always answered quickly and accurately! They offered extra tips and what to do in the city, very professional and could definitely recommend.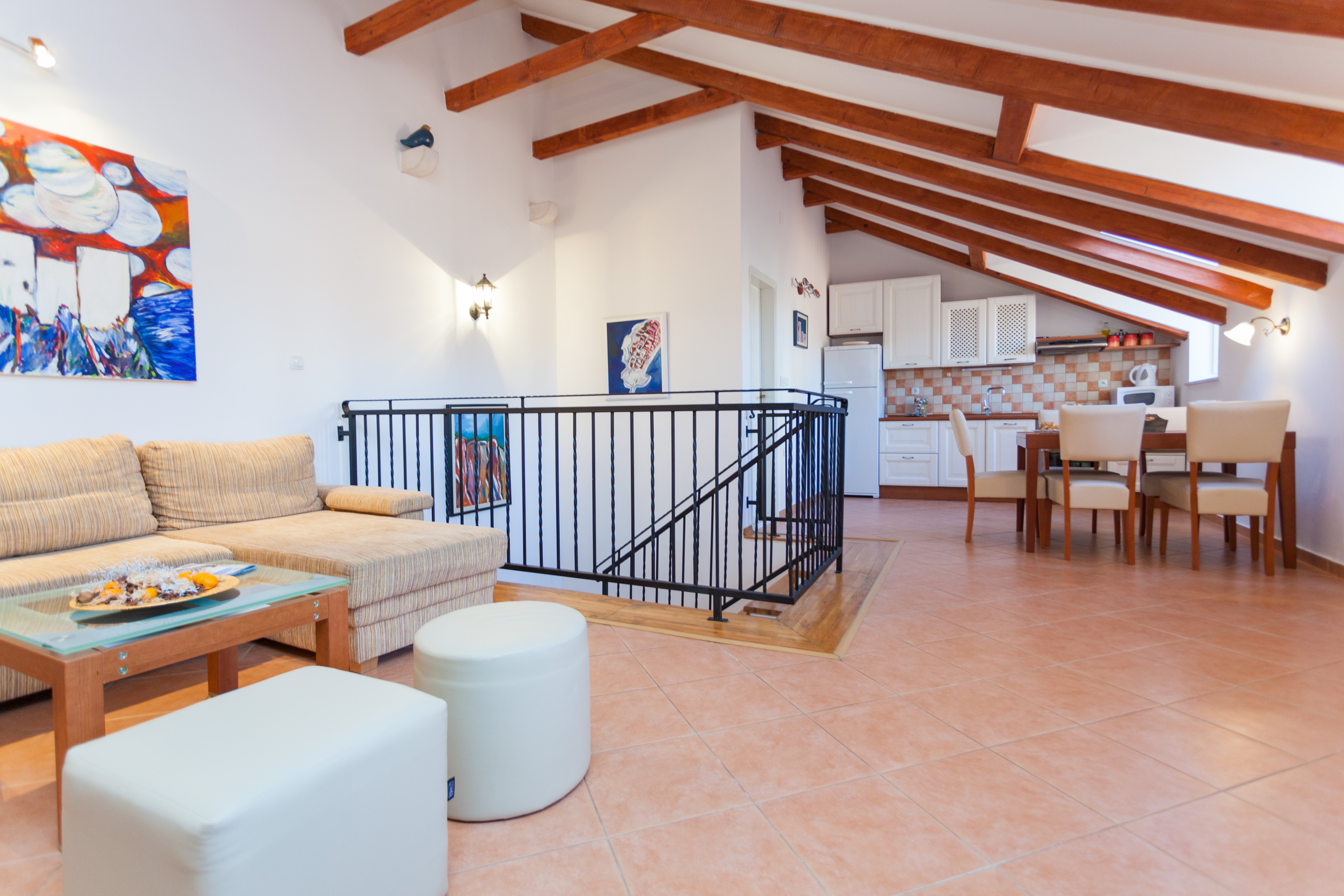 A taste of Dubrovnik old town
June 2019
The location is great! It's inside the old town, a small walk to pile gate. The apartment is tucked inside a small lane with only couple of steps out to the Main Street. It's authentic. Lovely restaurants local restaurant hidden around the apartment and a supermarket directly opposite the apartment. There's a washing machine and a drying line outside of the windows. True Dubrovnik style with a twist of modern charm.
Tara
October 2017
Great location right in the centre! It was perfect and even though we were in the center I didn't hear a thing at night.
Lauren
July 2017
Best location in old city dubrovnik, beautiful amenities, close to everything, host was easy to communicate with very flexible and very available
Susan
June 2017
The location in the walled city of Dubrovnik was fantastic. The property managers were great.
Eric
May 2017
Wonderful location. Right in the Old City, so you can walk the walls, come back, take a nap, go to lunch at Lady Pi-Pi, which is just up the steps, grab some ice cream, etc. etc.
Cassie Cohen
April 2017
The place was clean, comfortable, and in an amazing location in the Old City! We really enjoyed our stay in the home. The staff is very communicative and very helpful.
Henrique
August 2016
We loved staying in Dubrovnik. Our driver, Zora, was set up to pick us up at the airport and not only was the drive to the city beautiful, he was more like a tour guide with a lot of knowledge about the area. Check in was a breeze, we waited for about 15 minutes while Branca checked us in, then were driven to the walls, where another person was waiting to walk us to the apartment. We were give a folder with all the necessary information along with a local cellphone in case we needed anything. The apartment was great! It was clean, comfortable and had all the amenities we needed. Also, it was a short walk from every restaurant, bar, cafe, etc and even more convenient, there was a little grocery store directly across from our door. We had an amazing day boat trip that we rented through the company and Vedram (I think I spelled it correctly) was the best captain/ tour guide/ buddy to hang with for the day. We stopped in the most amazing islands and had the best time. I would one hundred percent be back and rent through them again. I think I'd stay outside the city walls because it was very crowded and most places were a close walk to anyway, but I loved Dubrovnik, our time there and the people who welcomed and helped us. Hvala! Henrique
Stephanie
May 2016
Excellent stay at this central old town apartment. Airport pick up was helpful. Location was great however a little noisy at times but that is to be expected in the centre the city. Towels, linens, and kitchen equipment was provided. Staff were very helpful and easy to contact.
September 2015
Lovely apartment and perfect location! We considered staying outside the old town but so glad we chose this apartment right off the main street so we could nip back really easily. No problem with noise. The transfer from the airport was great and our driver even gave us a brief history of Dubrovnik! We were also given a mobile phone so we could contact the office for free - a great idea! All in all, would thoroughly recommend. Paula B.
September 2015
We had an amazing time at the apartment in Dubrovnik. Great location right off the main plaza. The agents helped transfer our luggage and all 5 of us to the flat and even arrange transportation to the airport. Jennifer H.
August 2015
The apartment is great; modern, clean and spacious. Location is also top notch, in the centre of the old town just a short walk away far everywhere you'd like to go. Caoimhin Y.
August 2014
We had a wonderful week long stay in this apartment old town. It was great for 4 adults. The apartment was clean and Ramona was extremely helpful. She helped us with restaurant recommendations, coordinating activities including a boat tour of three islands, as well as airport transfers. The central location of the apartment was ideal. It was even across the street from a super market. The bed room AC was key during August as it was very hot. We also loved the restaurant Lady Pi Pi. Garrett L.,
July 2014
Buena localización a 30 m.calle Placa.Apartamento amplio,restaurado y muy bien dotado de mobiliario y menaje. Lo negativo : Escaleras, está en tres niveles,En verano, Calor en la ciudad antigua por la muralla no corre la brisa, ruidos de bares, y olores de cocina. La ciudad antigua se ha convertido en un comedero.Mejor dormir en Lapad, y con bus cacudir a las visitas . En techos, en las zonas de vigas de madera hay fisuras que hay que sellar y repintar, ya que salieron durante nuestra estancia dos cucarachas africanas, se ve que han criado en las fisuras, y es una pena por el resto del apartamento esta más o menos. Rafael
June 2014
The location is absolutely amazing, right in the centre of the Old Town where supermarket is just 2 steps away. The apartment is clean and spacious with 2 bedrooms on the first floor and the kitchen, bathroom and lounge on the second floor. My family (5 of us) really enjoyed staying in this lovely apartment with air conditioning and good wifi signal. We also used their airport transfer which is more expensive than the local shuttle but it allowed us to check-in earlier than the original check-in time and the representative was waiting for us and led us to the apartment right after we got off the car. Anna N.