Villa Hedera X
REVIEWS FROM OUR GUESTS
Daniela
August 2019
Amazing outdoor area. Pool was wonderful. Close to amenities and only a short drive to Stari Grad.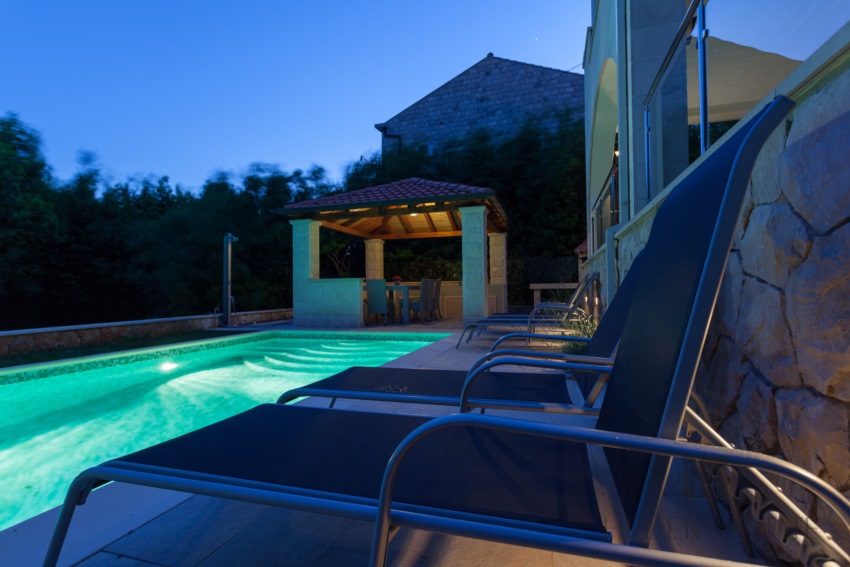 Hollie
July 2019
Very good for the money, clean and in a good location! I would HIGHLY recommend to others! 5 star all round thank you.
Laura
July 2019
Villa Hedera is undoubtedly the best kept villa we could have asked for. The place was spotlessly clean, with views that simply took your breath away. All the little amenities such as the coffee machine and large American fridge with ice and water were fantastic. The only down side is the lack of sunbeds but amongst us 8 girls we managed it! Croatia is beautiful and the old town is a small taxi journey away but the location of the villa is perfect. We would all go back in a heartbeat.
Kat
May 2019
The property is fantastic with lots if indoor and outdoor space. We were a party of 10 girls and the owner did everything to make our stay enjoyable. We made use of the airport transfer and they kindly arranged for us to have a grocery shop delivered. There is a restaurant directly opposite called Rosa bianco which is lovely. We used Uber's to get into the old town which cost 95 kuna. Highly recommend the property and the owner
Verena
April 2019
The accommodation as well as the organization by the administrator were excellent. We felt very comfortable and could imagine to spend another vacation there. Many thanks to the whole team for the great organization!
Mark
August 2018
Lovely house with plenty of space. The pool was a big bonus for the hot Dubrovnik days. Approximately 95 kuna Uber ride into the city. The cozy little restaurant across the street was excellent. The house is a little bit off of the beaten track but we felt this was a plus as Dubrovnik was very crowded.
Caroline
August 2018
Amazing villa - we stayed with a group of 10 and had a brilliant time. Pool is lovely and the outside BBQ area is great for dinners. A little out of Dubrovnik old town but it is easy to get Ubers so this was not a problem for us. Diana and the team at Hedera Estate are brilliant and respond really quickly to any questions!
Arthur
June 2018
Property was just down the road from a small supermarket that had everything you could want or need. The bus was a two minute walk away. The villa was in a quiet area but about 15-20 minutes bus journey from the old town. The staff we dealt with were really helpful and pleasant. The pool area was lovely.
Nik
July 2017
Really amazing villa, even better than the pictures. We stayed in a large group and there was plenty of space for everyone. Everyone said the beds were really comfortable :)
Terese
June 2017
Huset var jättefint. Vi var 10 pers och då var det jättebra att alla hade varsitt badrum. Jättefin uteplats med många sittplatser både i solen och skuggan. Murad utegrill där det gick att grilla för många personer. Uppvärmd pool. Kul med pingisbord när vi var många.
Mart
May 2017
We had a wunderful stay with 11 adults! Great outdoor BBQ/kitchen
Stephan
May 2017
Geweldige accommodatie om met een groep op vakantie te gaan of een weekend te verblijven. De bedden zijn goed en er zit een verwarmd zwembad bij de villa met vlak daarnaast een overkapping met een barbecue ernaast. Wifi is (redelijk) goed. De hosts zijn heel vriendelijk en spreken goed Engels. Als je ergens hulp bij nodig hebt kunnen zij je goed helpen. Hou er rekening mee dat je niet midden in het (oude) centrum zit. Echter zit er een bushalte op 50 meter van de villa die je voor 2 euro naar het centrum brengt.
Robin
July 2016
The Villa Hedera X was exactly as the pictures posted. We had exceptional service from the whole team from the moment they picked us us to take us to the villa, til the morning they drove us to pick up our rental car. Hedera X is beautiful !!! My favorite spot is the outdoor living/entertaining space. A must stay when in Dubrovnik !!!
Bryn
June 2016
Stayed here last year with a group of friends for 4 days. The Villa was lovely, small but clean pool, great outside eating area and the BBQ was a lot of fun. There is a restaurant opposite and the bus stop with direct service to Dubrovnik is only 50yrds up the road (travel time 25 minutes ish). I would recommend Villa Hedera to groups of friends or older families.