REVIEWS FROM OUR GUESTS
Hedera A4
October 2015

We had a great experience here. Pick up to and from the airport was very convenient. Check in was easy. The apartment is in a great location with a wonderful view. Apartment was very clean with everything we needed. Kylie T....


Villa Hedera III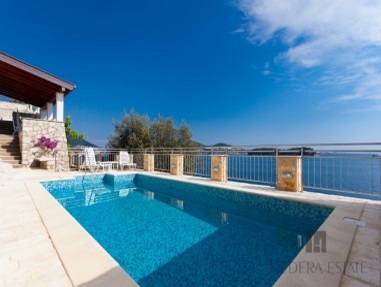 May 2015

Absolutely stunning! An incredible compound! Speechless. Highly recommended! You won't regret it. Joey M....


Hedera Studio 4
Miriam August 2016

Comfortable and clean apartment in a very calm neighborhood...


Hedera Studio 1
Katharina July 2016

Wir haben die drei Tage im Studio1 sehr genossen. Es ist sehr sauber, euhug gelegen, die Küche bietet alles was man für ein paar Tage braucht und die Waschmaschine war auch äußerst nützlich. Die Altstadt liegt knapp 15 Minuten Gehmarsch mit viele Stufen entfernt, was allerdings nicht störte und die perfekte Entfernung war. Der Empfang an der Rezeption war herzlich und der Service sehr zuvorkommend. Wir wurden direkt zum Appartment gebracht wo uns alles gezeigt wurde, auch der check out vorort verlief sehr entspannt. Zudem wurde unser Gepäck zur Rezeption mitgenommen und aufbewahrt bis wir es abgeholt haben. Gerne werden wir unseren nächsten Aufenthalt in Dubrovnik wieder über Hedera...


Hedera A9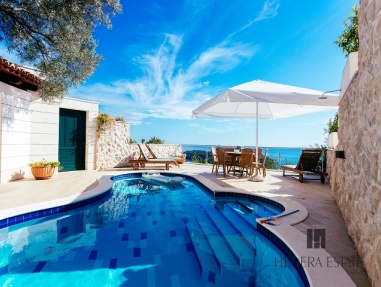 May 2017

A wonderful appartment with a fantastic privat poolarea that both adults and kids enjoyed....


Hedera A5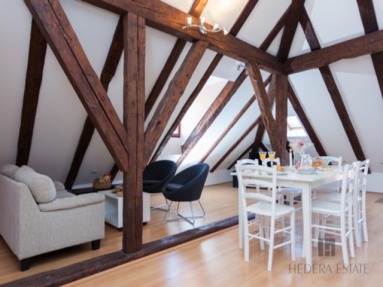 May 2017

Super Location Professionelle Organisation Vielen Dank....


Hedera Studio 5
August 2015

The location of the apartment is perfect and the apartment was just as good as the photos portrays it. The host was helpful when we needed help with anything and they were always available. We were very happy with our stay. The beaches were close to the apartment and they were not too crowdy. Overall the apartment was better than we had expected and we could not have wished for anything else. Frida J....


Hedera A18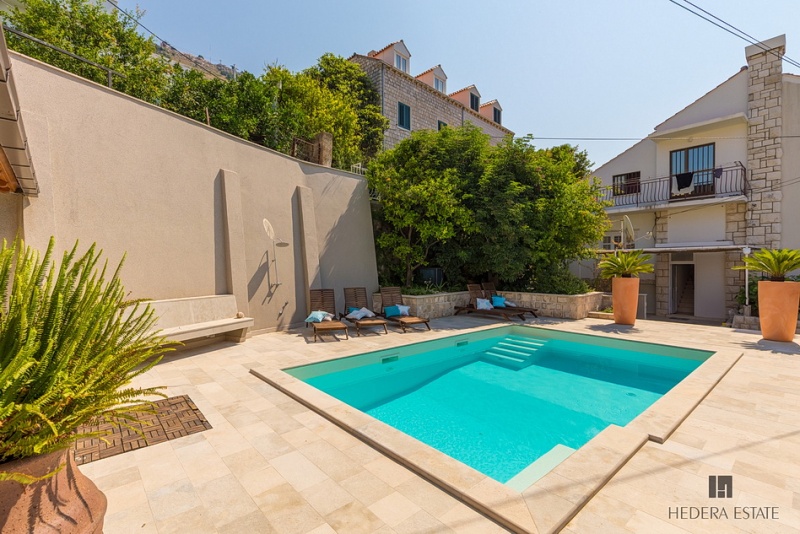 Valerie May 2016

Wonderful beds! Everything supplied for self catering Excellent location Very clean and comfortable Cannot rate highly enough...


Hedera A3
Thibaut July 2016

Un logement parfait et efficace pour des vacances. Jardin très agréable et ombragé par forte chaleur. Taxi peut cher pour aller dans la vieille ville. Décoration moderne, lit jumeaux et lit 160 avec literie confortable. Je recommande vivement !! Amazing home !...


Hedera A1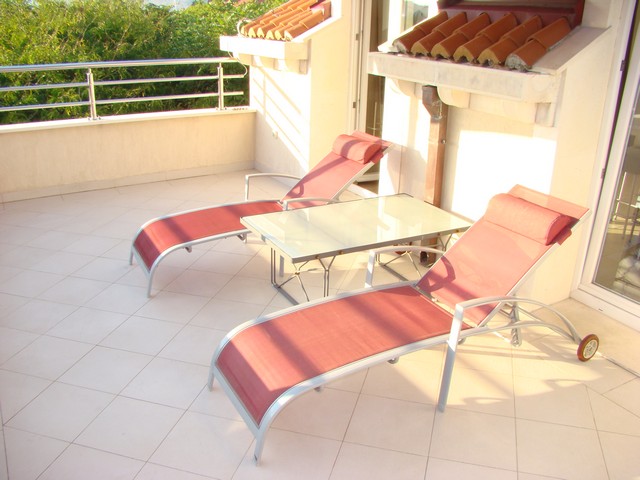 September 2015

Amazing apartment just 15 min from old town.The area is also very quite and i suggest them to market more the view from the veranda even if what you see are just trees it felt like being into the green and such an intimate atmosphere. The apartment itself? Amazing everything was new modern and you could find everything you need inside! Towels changed every two days. It is worth the price. Sonila...


Hedera A8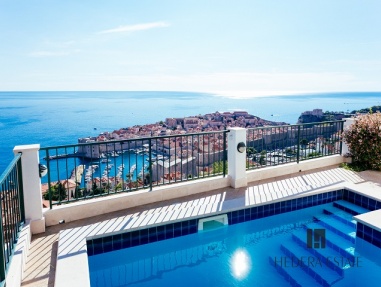 Harjit September 2016

The apartment was amazing - the view from the balcony is incredible. Our group of 9 girls had a great time! Overall it was exactly as we had hoped!...


Hedera A19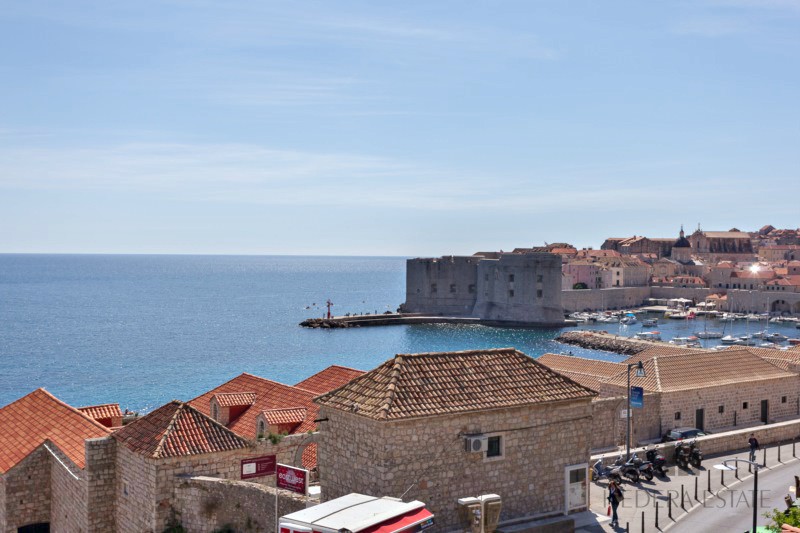 Melissa October 2016

This villa is in a perfect location in Dubrovnik. It's just a few steps down to a beautiful beach club and about a 5 min walk to the Old City walls. There's a market and gallery very close by too. When we arrived, they organized transportation for us and the villa was extremely clean. We traveled throughout Croatia for 2 weeks and this villa was by far our favorite....


Hedera A17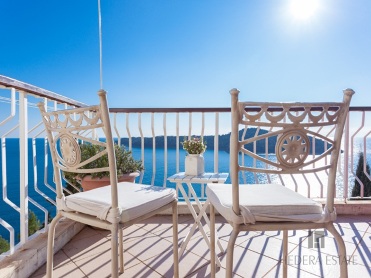 Forrest September 2016

Great apartment, great location, really nice people at Hedera Estate. Views from every room and terrace don't get old. The 10 minute walk to the old town is a breeze. Zoran is extremely knowledgeable about everything Dubrovnik and Croatia. We were able to hire him to drive us to the ferry in Orebic which was a huge bonus as we stopped for fresh oysters in Mali Ston, a brief wall walk in Ston and a visit to one of the wineries specializing in Dingac (aka Son of Zinfandel)...


House Hedera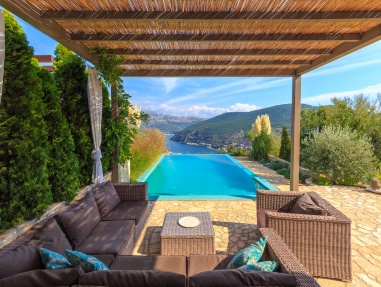 Jeremie May 2017

This place is just amazing. If you are looking for a peaceful and secluded place to relax and enjoy an amazing view and swim in an infinity pool, this is for you. The staff is just awesome and the location is just 20 minutes from Dubrovnik. I totally recommend!...


Hedera Studio 6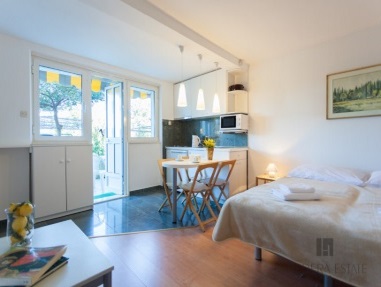 Dolf August 2016

Nice and quiet room on a good location!! The appartment was very clean and friendly people during check in...


Hedera Studio 7
October 2015

Abwicklung mit Wimdu war einwandfrei, Schlüsselübergabe klappte gut, Unterkunft war perfekt, sehr sauber, alles da, was man braucht, sehr gute Lage, ruhig (2. KW im Oktober 15), Parkplatz vor der Tür, sehr zu empfehlen!!! Herzliche Grüße auf diesem Wege an die Vermieter. Petra M....


Hedera A26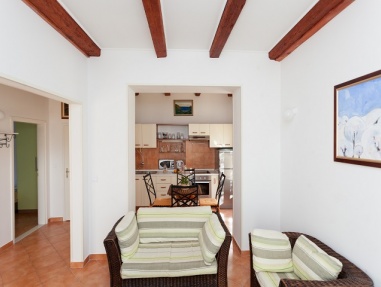 Kristina September 2016

Staying here was an amazing experience! Arrangements were made in advance and we were transported from the hotel, to reception, to our apartment, and back to the airport with ease. This space was perfect! Quaint and in an awesome location. We were given a phone in case of emergency, and they were always a quick phone call away. This was one of the best experience I've ever had....


House Hedera II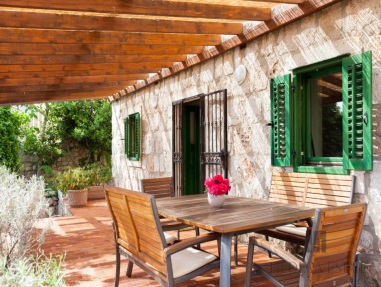 Peter April 2017

Sehr ruhige Lage, gute Betten, komplette Ausstattung...


Hedera A24
Wolfgang August 2016

We found the apartment fully equipped, if so inclined we even could've started ironing our shirts. Staff was very friendly and helpful. Location is also great, within walking distance of Setaliste kralja Zvonimira pedestrian zone and beach Lapad Plaza. Neverthess very quiet yet close to no 6 bus station which takes you to Pile Gate of the old town....


Hedera Studio 9
August 2015

We are happy with our stay. Apartment conform to the description, quiet and well located (about 15 minutes from the old town on foot). Our host spoke French very well and the apartment was clean. We recommend this accommodation for a couple. We benefited the shuttle service to the airport and you want to be safe, we recommend it ( but it is a paid service). The driver was great he tell us about his country with great passion, a good time. Marie B....


Hedera A27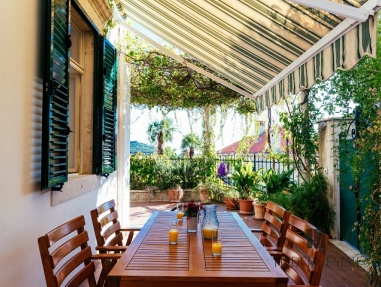 Matt September 2016

Great place. Great host. Helped us with left luggage and late departure. Very nice and amazing balcony to relax on....


Hedera A30
August 2015

We had a wonderful time in Dubrovnik! The apartment is truly charming, reflecting the occupations of it owners- renowned local painter and sculptor. It is bright, full of character and beautifully furnished. It is situated in a quiet neighborhood of Lapad, and yet it is close to many local sights - only a few minutes drive to the Old Town. And - last but not the least! - the best feature is definitely the fact that you can take a dip in the Adriatic Sea straight out of the back door of the house! How awesome is that? Zoe & Zed Newman...


Villa Hedera X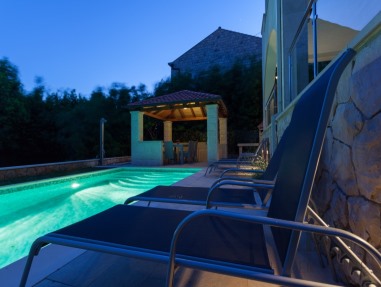 Mart May 2017

We had a wunderful stay with 11 adults! Great outdoor BBQ/kitchen...


Hedera A31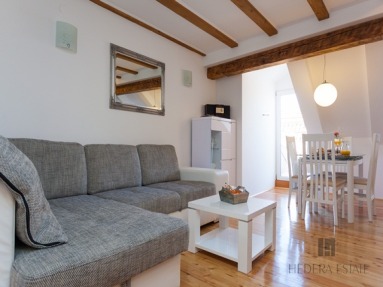 Cynthia May 2017

We loved this apartment in the heart of the Old Town, DUbrovnik! Everything we needed was there (full kitchen with cooking pots and plates, etc; modern clean bathroom with lovely large shower; washing machine; romantic bedroom with comfy bed; air conditioning; couch and large screen TV. We loved opening the skylights or walking out on the balcony to enjoy an amazing view over the rooftops! At night, the nearby churches and domes were lit up; in the mornings the swifts were flying and calling sweetly to each other. An absolute jewel!!...


Hedera A28
Marco August 2016

The apparent is very nice. It has all the facilities you need. there is an agreement with a hotel nearby so we could use the swimming pool. So overall a very nice stay....


Hedera A34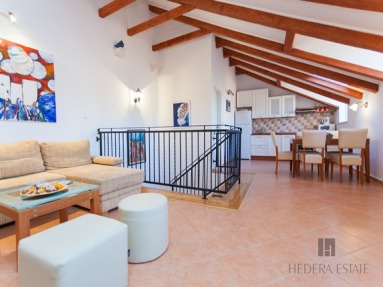 Eric May 2017

Wonderful location. Right in the Old City, so you can walk the walls, come back, take a nap, go to lunch at Lady Pi-Pi, which is just up the steps, grab some ice cream, etc. etc....


Hedera A36
July 2014

Stayed here for three nights in July 2014, the location is very good, a short walk to the old town. The host was very helpful and the apartment is better in person than in pictures. Can definitely recommend both the host and the apartment! Unni L. ...


Hedera A38
Ian August 2016

The apartment is very nice, clean and comfortable. it has a fantastic view. The walk down to the old town is nice but I recommended taking the bus or an uber back....


Hedera A45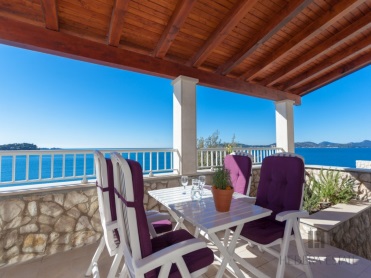 Gotti September 2016

Our stay here was amazing, the pictures of the place do not do it justice, highly recommend staying here if you want to be 5-10 mins away (by car) from old town and have the privacy and tranquility of the beautiful surroundings. Great to have access to a beautiful pool and private beach, only complaint is that we wish we stayed longer! Please note however it's best to have a car if you decide to stay here. Host super helpful and responsive!...


Hedera A48
Xenia August 2016

We absolutely loved our stay in this apartment. We were close to pretty much anything - beaches, old town, malls (there's actually a bus right next to the apartment to go to old town, but we just moved by foot the entire time). The apartment was spotless and well taken care of, and the reception desk was just around the corner if we needed anything. Everyone was attentive and nice. Would definitely stay with them again. :)...


Hedera A49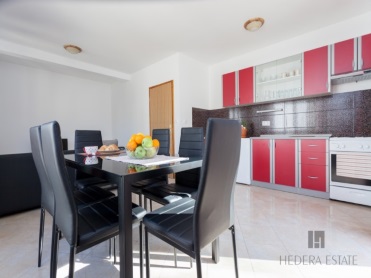 August 2015

Great spacy apartment, half an hour from the old city. Good facilities, only the Wifi was unreliable. The guys at the reception desk were helpful and very nice. Ruud G....


Hedera A50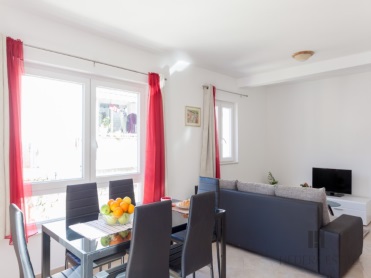 July 2015

We felt right at home at our Hedera Estate apartment. The team behind it is small yet enthusiast to make your stay as good as possible. The apartment was clean and cozy with all the essentials, well connected to the city with bus no.6 as well as close to the rocky beaches near Hotel Rixos. There is also a small supermarket near by where you can replenish your daily needs. We can't wait to get back, thanks guys! Srđan S....


Hedera A51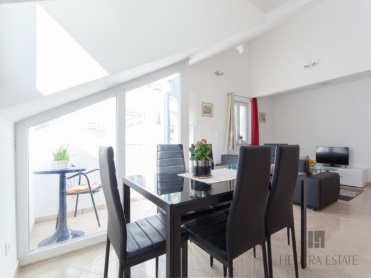 August 2015

Great stay. Very professional set up from the start. We arranged an airport transfer and our driver was great, giving us loads of interesting information about Dubrovniks history. Location is good too, just a short bus ride to the old town. Alternatively it's about a 20 minute walk but it was too hot for that! Really enjoyed Dubrovnik and would happily stay here again. Nick M....


Hedera A52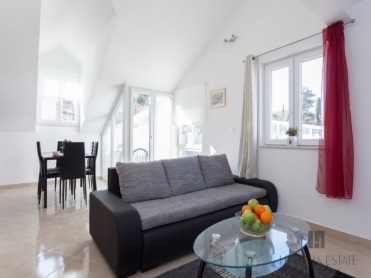 August 2015

Hedera Estaten huone oli ihan loistava kahdelle kaverukselle kun oli keittiö ja ilmalämpöpumppu nii hyvin palveli meitä :) ainut vain että meille oli laitettu parisänkyyn vain yhdet lakanat ja kummiskin ilmoitettiin että erillis sängyssä haluttiin nukkua. Yläkerran huonetta ei voinu käyttää kun se oli kun sauna. ja wifi toimi ärsyttävästi. kävimme kyllä sanomassa asioista mutta niille meidän loman aikana ei tehty mitään. Mutta eipä nuo asiat menoa haitannut :) Otto R....


House Hedera III
Andreas May 2017

We were really impressed of the high level of sevice our host had. I could really recommend this to whomever that would like to vistit Dubrovnik! I give this appartment 10 002 stars! :)...


Hedera A15
Nathan May 2016

The apartment is very nice has quite a nice view of the city/sea and an awesome view of the sunset on the hills. The apartment is spacious and has allot of provisions - BBQ/pool/loungers and a balcony which is really good, all the bedrooms are great. You will have to walk down/up a few steps to get there but that did not detract from the apartment and the hosts offered and to carry our luggage, my friends and I are still very glad that we stayed here. Theres a bus at the end of the road you can catch into old town or a taxi rank a little further down the road and if you fancy a walk its about 30 minutes into old town (downhill on the way there!). The hosts were very helpful and provided us w...


Hedera A16
John May 2017

The views were fantastic! Facilities made the break and the host was brilliant....


Hedera Studio 2
September 2015

Very nice apartment in a good area, close to supermarket, restaurants, and bars but still quiet during the night. The service of the Hedera Estate people was excellent!! I also highly recommend the transfer from the airport! I would book this acommondation definitely again. Nadine M....


Hedera A58
July 2015

Das Personal ist super nett, helfen einem bei absolut jeder kleinigkeit. braucht man ein taxi - rufen sie eins. braucht man eine reservierung für ein lokal - sie machen es. junge motivierte und sehr nette leute die rund um die uhr für einen da sind und jederzeit helfen. außerdem sagen sie einem zu beginn alles wichtige, zb welchen bus man in die altstadt benötigt, welche strände schön sind und wo es gut essen ist usw... das apartment ist sehr sehr schön, vor allem das bad. viel besser als es auf den fotos aussieht. würde sofort wieder hin fahren. :) Lisa T....


Hedera A6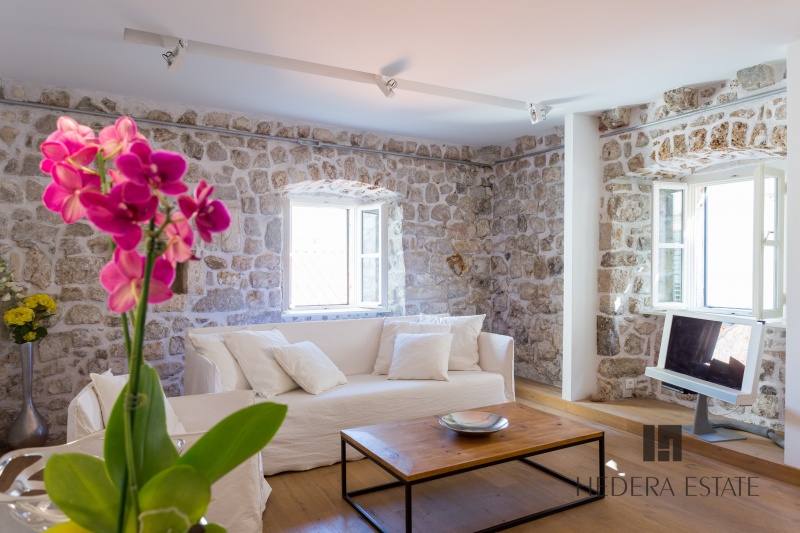 Beris May 2017

The apartment was in a very old part of the historic town but was decorated in a beautiful contemporary style with every modern convenience - it was a treat to stay three nights in this amazing old city. Have afternoon drinks at the Buza Bar perched above the Adriatic on rocks around the outside of The Wall - felt like a celebrity!...


Villa Hedera VIII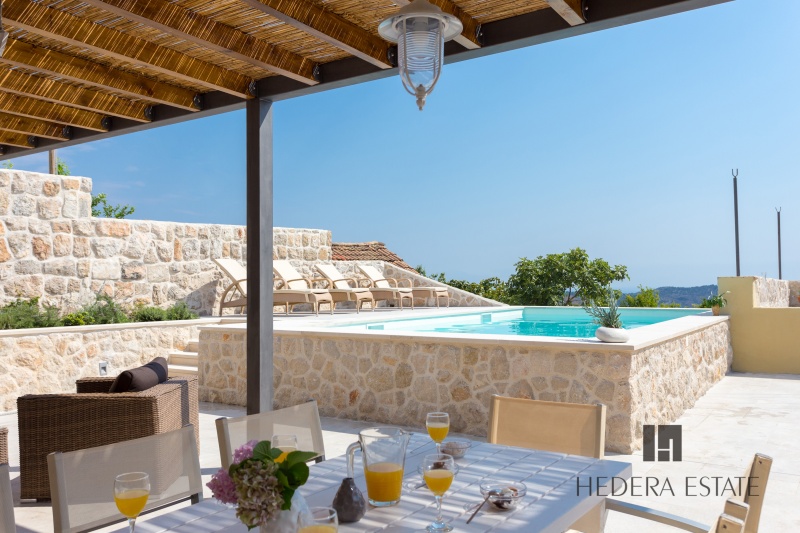 Mark September 2016

Great villa, well maintained and would certainly go back....


Villa Hedera V
Ute May 2017

Villa Hedera V is nothing short of amazing. We traveled in a group of nine people and were more than happy to find everything perfectly organized. From the driver who picked us up (if you're lucky, you get free, interesting and fun history lessons from Z. and recommendations for nice places worth going to) to the reception at the office and the transfer to the villa, everything went smooth and there were no problems at all with our friendly, open-minded hosts. Even the painfully early checkout at 4.15 am was no problem. The description of the house was detailed and accurate. Climbing the stairs was strenuous in hot weather, but no problem and we got used to it. The house was beautiful inside...


Hedera A20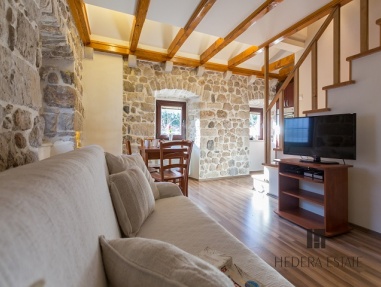 Klaudija September 2016

Die Unterkunft war im Herzen von Dubrovnik, aber trotzdem sehr ruhig. Sie hatte wirklich alle Annehmlichkeiten, die man braucht Spülmschine, Waschmaschine usw. Von der Unterkunft aus konnte man alle Sehenswürdigkeiten und abends schön flanieren zu Fuß erreichen. Das Personal war sehr hilfsbereit und sehr zuvorkommend. Wir kommen wieder. The accommodation was in the heart of Dubrovnik, but still very quiet. She really had all the amenities you need of flushing machine, washing machine etc. From the accommodation you could walk to all the sights and stroll in the evening. The staff was very helpful and very accommodating. We will be back....


Hedera A7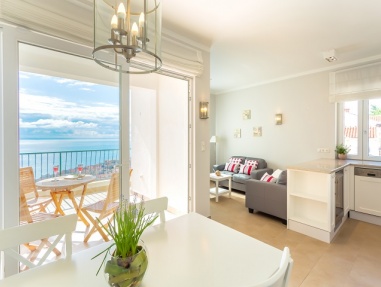 Alex October 2016

We absolutely loved our stay at this apartment - the view is beautiful and the space is clean and well kept. I really loved the open plan kitchen space. The walk down to the old town is quick and the walk back up is tough, although great exercise. We got the boat across to the island which was also easy to get to, and loved the wild bunnies and peacocks that live there. The transfer from the airport was seamless and we received a brilliant 'tour guide' from the taxi driver on our way to the apartment. Pick up time back to the airport was also on time and check in and out process was quick. Would love to come back again with family and rent the larger apartment below, which also has a pool!...


Hedera A33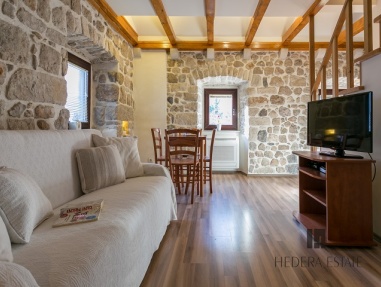 Dan May 2017

Thanks for a great stay. Location ideal. Service great as part of a larger hotel network so really responsive....


Villa Hedera VI
Mikko May 2017

This place was just as described and shown in the pictures! Highly recommended....


Villa Hedera XII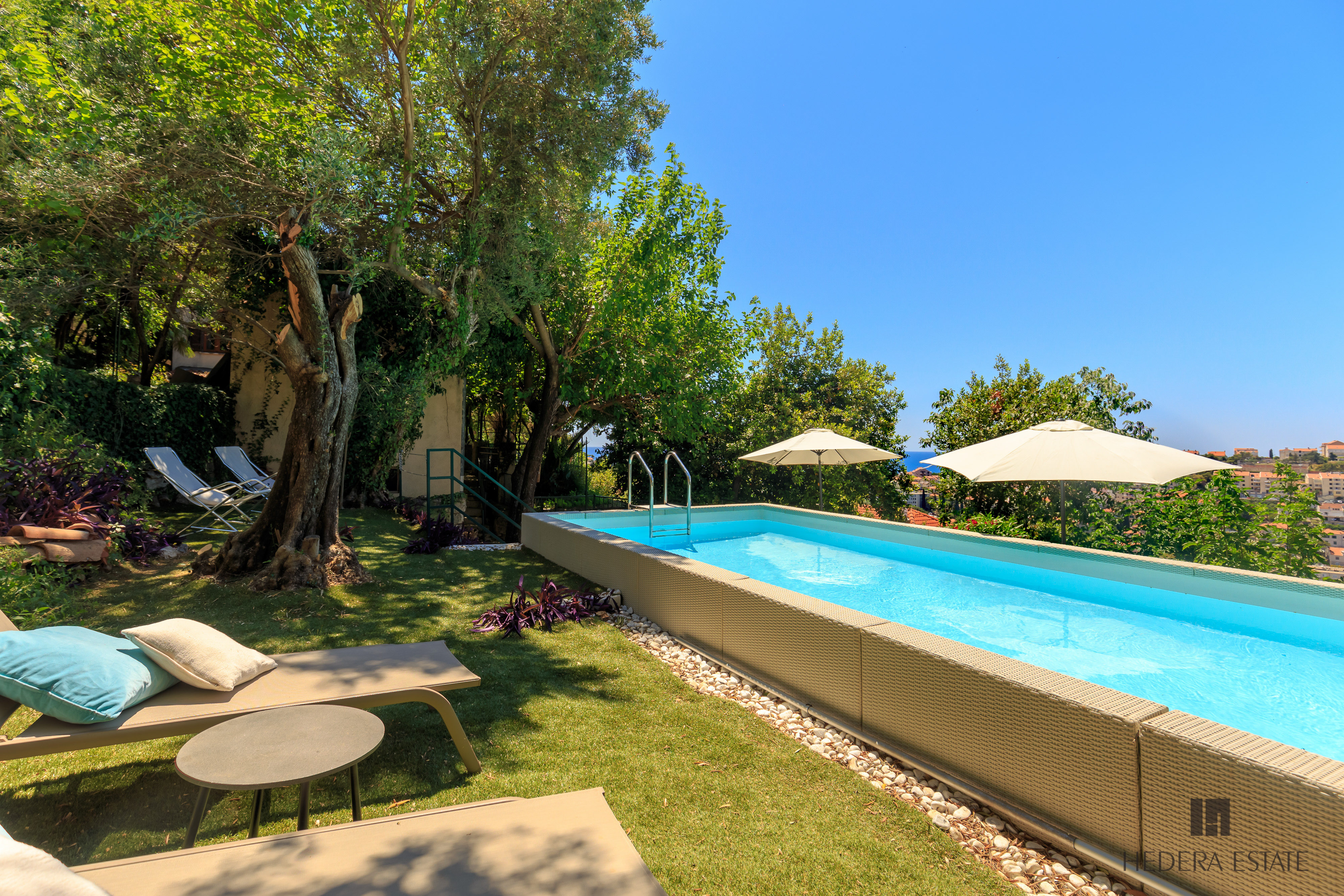 Jonathan May 2017

Great stay - exactly as advertised...


Hedera A14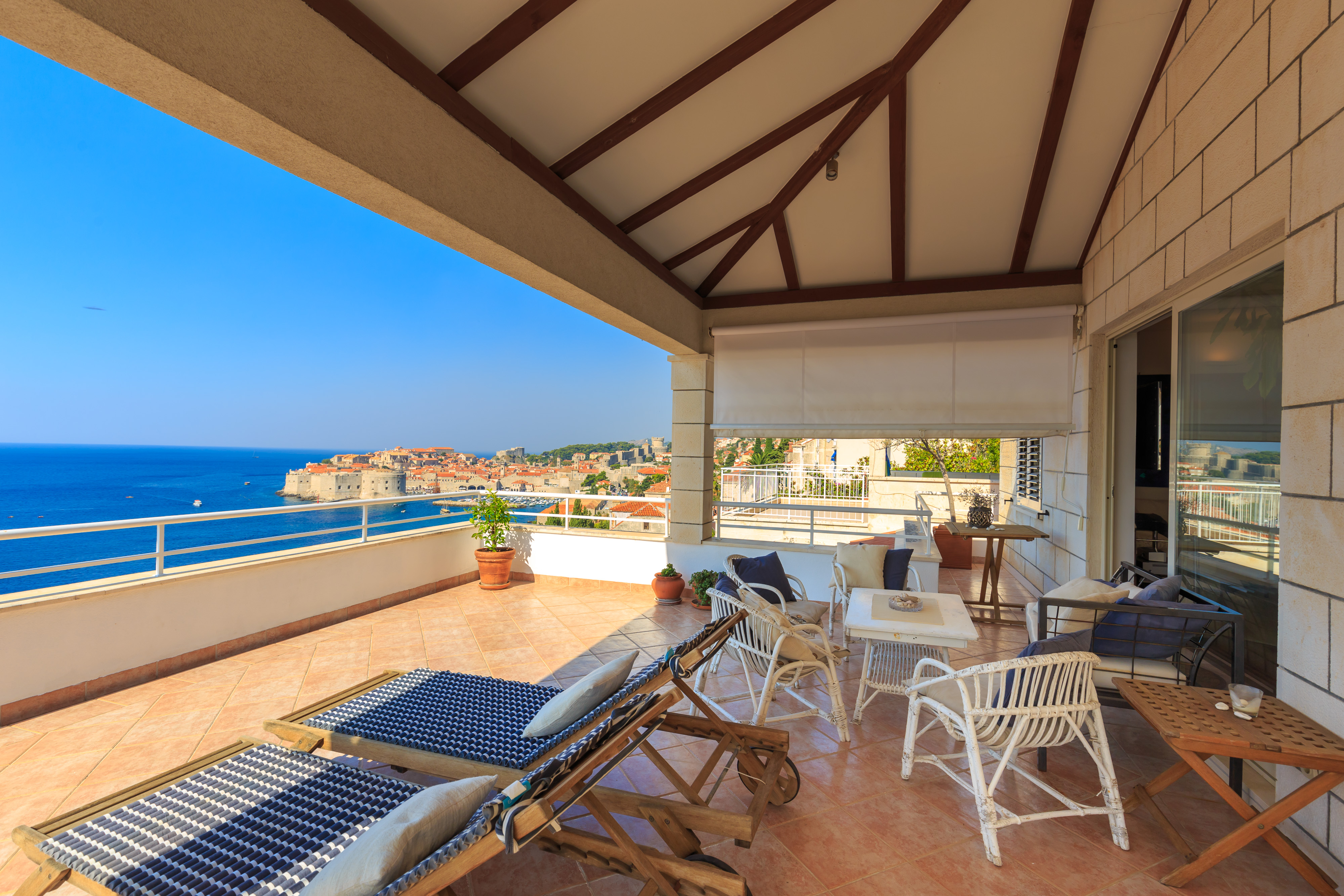 April 2017

The place was fantastic! Great location and great view! Would definitely recommend....


Ashley
September 2016

The apartment Ashley in Dubrovnik was great, it was exactly as portrayed on the internet. The apartment itself was lovely and spacious, we travelled with friends and we each had our own bedrooms and bathrooms. The view from the terrace was fabulous. There is a couple of supermarkets close by and the walk to town is very good, not long but interesting.Mario who met us was very informative about the area and gave us lots of good tips. We would stay there again, it was fabulous, and very convenient it had everything you would wish for....