REVIEWS FROM OUR GUESTS
Hedera A4
October 2015

We had a great experience here. Pick up to and from the airport was very convenient. Check in was easy. The apartment is in a great location with a wonderful view. Apartment was very clean with everything we needed. Kylie T....


Villa Hedera III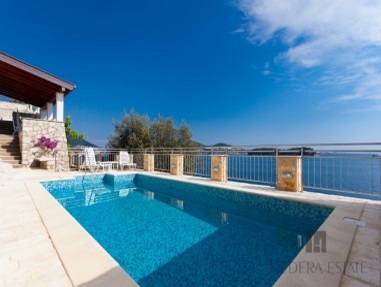 Tomas July 2017

Loved staying at this gorgeous Villa overlooking amazing views. Nicole was most helpful in arranging transfers and anything we needed. I truly recommend this place! We will be back!...


Hedera Studio 4
Miriam August 2016

Comfortable and clean apartment in a very calm neighborhood...


Hedera Studio 1
Katy July 2017

Good location, host were very helpful...


Hedera A9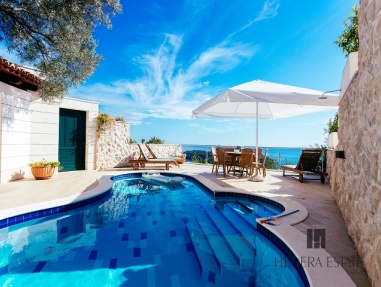 Lauren July 2017

We had a wonderful time at the Hedera Estate Apartment. It was just as advertised. Everything was so clean and spacious. The pool and the views were big hits for our group of 8 ppl. Everyone was so easy to communicate with and we're so kind. Airport transportation was a breeze. We just loved Dubrovnik and we're sad to leave. Hope to visit again!...


Hedera A5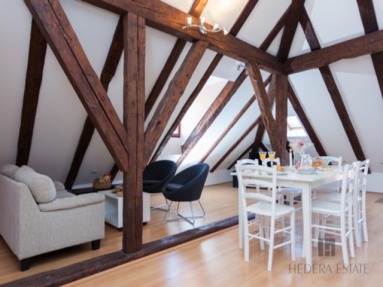 Brett July 2017

We had a nice stay at the apartment. Everything is consistent with the pictures and description. Balcony offers a nice view over the old town. Fantastic location right in the middle of everything....


Hedera Studio 5
August 2015

The location of the apartment is perfect and the apartment was just as good as the photos portrays it. The host was helpful when we needed help with anything and they were always available. We were very happy with our stay. The beaches were close to the apartment and they were not too crowdy. Overall the apartment was better than we had expected and we could not have wished for anything else. Frida J....


Hedera A18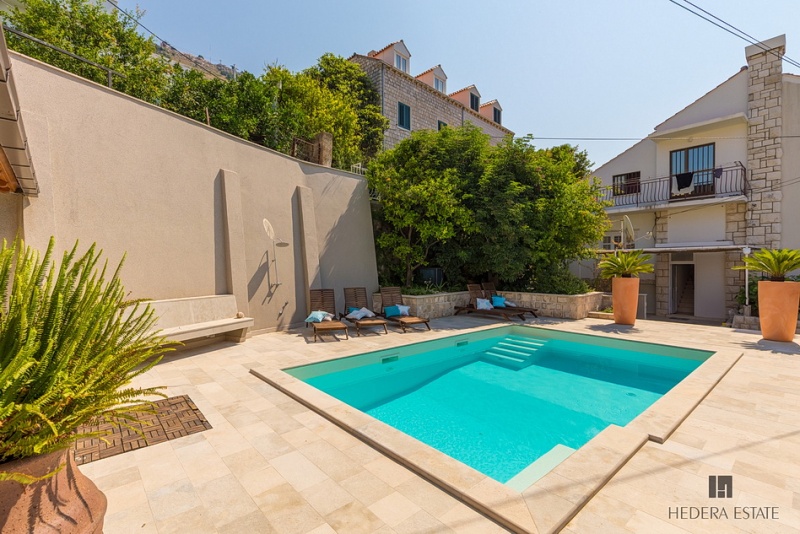 Alec July 2017

Fantastic villa. Within walking distance of the old town but just far enough away to escape the hustle and bustle. The pool is a real plus and the outdoor BBQ area is an ideal space to spend an evening. Hosts were great. They helped organise our airport transfer with a very informative driver. Check in was seamless as was check out. Would recommend and certainly stay again if I return!...


Hedera A3
Ned July 2017

The check in staff (the house is managed by a property company) were extremely friendly and helpful.Clean house with a good array of cooking equipment. The garden is lovely and gets sun for most of the day. Neighbourhood is great - some lovely beaches near and away from hustle and bustle of the centre of Dubrovnik. ...


Hedera A1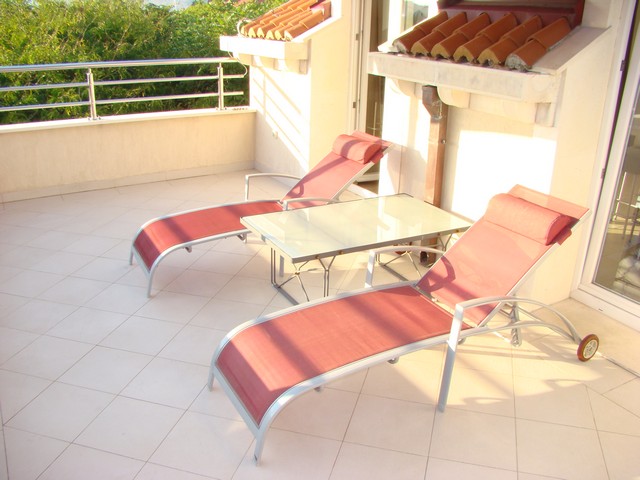 Inder July 2017

Great apartment. Walking distance from old town and a nice quiet area. Would stay again....


Hedera A8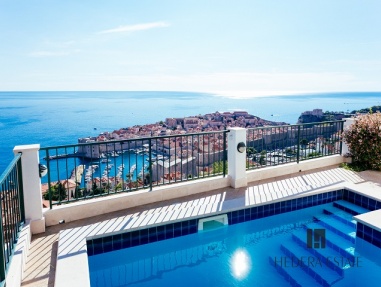 Kate June 2017

Great view , amazing deck. Lovely place to spend a vacation...


Hedera A19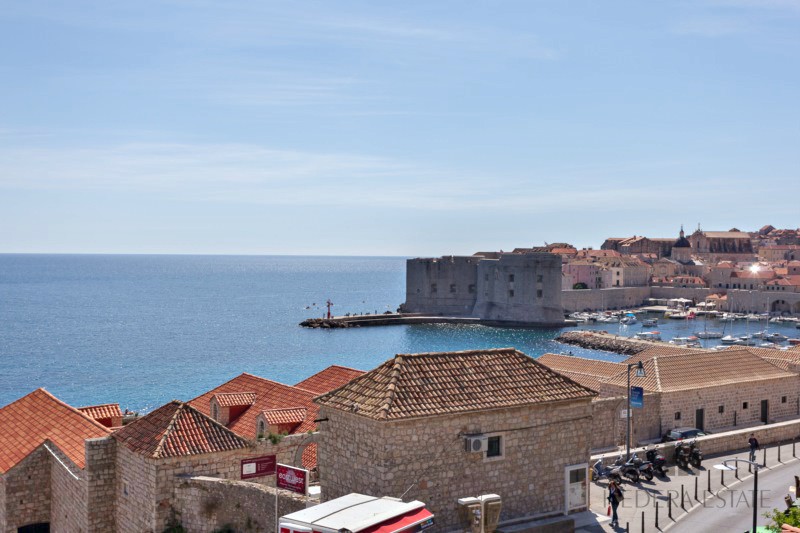 Melissa October 2016

This villa is in a perfect location in Dubrovnik. It's just a few steps down to a beautiful beach club and about a 5 min walk to the Old City walls. There's a market and gallery very close by too. When we arrived, they organized transportation for us and the villa was extremely clean. We traveled throughout Croatia for 2 weeks and this villa was by far our favorite....


Hedera A17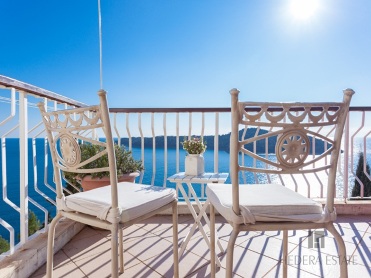 Ralf July 2017

Great views and walking distance from the City. The terrace is to die for!...


House Hedera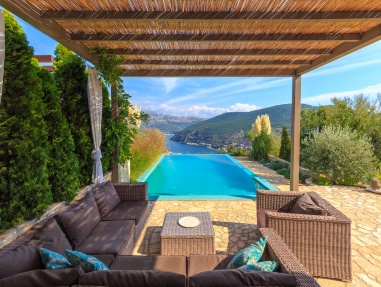 May 2017

I have seen some amazing apartments, but the view from this home was unparalleled. The setting made us feel like we were on top of the world and the outdoor space was one of a kind......


Hedera Studio 6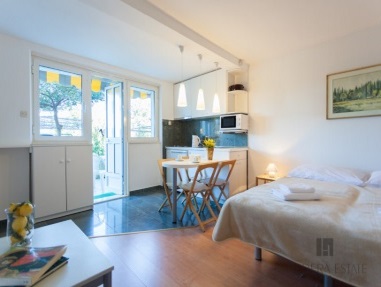 Dolf August 2016

Nice and quiet room on a good location!! The appartment was very clean and friendly people during check in...


Hedera Studio 7
October 2015

Abwicklung mit Wimdu war einwandfrei, Schlüsselübergabe klappte gut, Unterkunft war perfekt, sehr sauber, alles da, was man braucht, sehr gute Lage, ruhig (2. KW im Oktober 15), Parkplatz vor der Tür, sehr zu empfehlen!!! Herzliche Grüße auf diesem Wege an die Vermieter. Petra M....


Hedera A26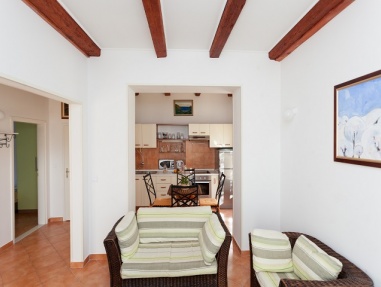 Zach June 2017

Great location, clean, easy to book and nice hosts....


House Hedera II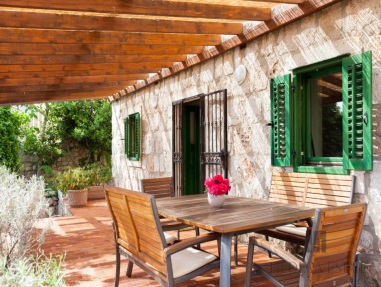 Peter April 2017

Sehr ruhige Lage, gute Betten, komplette Ausstattung...


Hedera A24
Wolfgang August 2016

We found the apartment fully equipped, if so inclined we even could've started ironing our shirts. Staff was very friendly and helpful. Location is also great, within walking distance of Setaliste kralja Zvonimira pedestrian zone and beach Lapad Plaza. Neverthess very quiet yet close to no 6 bus station which takes you to Pile Gate of the old town....


Hedera Studio 9
August 2015

We are happy with our stay. Apartment conform to the description, quiet and well located (about 15 minutes from the old town on foot). Our host spoke French very well and the apartment was clean. We recommend this accommodation for a couple. We benefited the shuttle service to the airport and you want to be safe, we recommend it ( but it is a paid service). The driver was great he tell us about his country with great passion, a good time. Marie B....


Hedera A27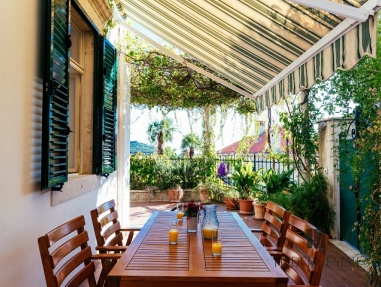 Adam August 2017

Great place! Close to old town, privacy, AC in every room. The apartment is huge! Big living room and two bathrooms. Our host was wonderful and made our stay that much better. Definitely a place I would visit again....


Villa Hedera X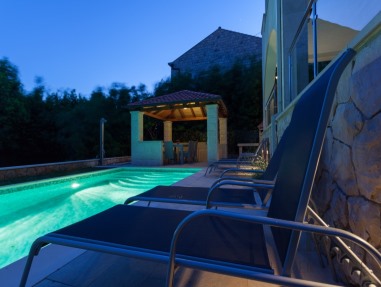 Nik July 2017

Really amazing villa, even better than the pictures. We stayed in a large group and there was plenty of space for everyone. Everyone said the beds were really comfortable :)...


Hedera A31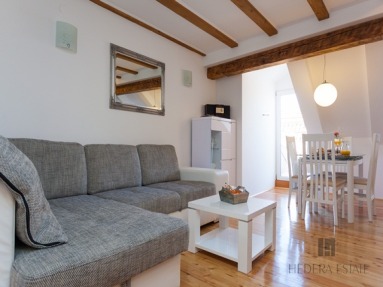 Calum July 2017

Great location really friendly staff. Would recommend the airport transfer; great value for money and fantastic local advice from the driver....


Hedera A28
Marco August 2016

The apparent is very nice. It has all the facilities you need. there is an agreement with a hotel nearby so we could use the swimming pool. So overall a very nice stay....


Hedera A34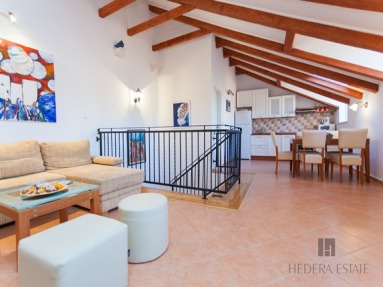 Lauren July 2017

Best location in old city dubrovnik, beautiful amenities, close to everything, host was easy to communicate with very flexible and very available...


Hedera A36
July 2014

Stayed here for three nights in July 2014, the location is very good, a short walk to the old town. The host was very helpful and the apartment is better in person than in pictures. Can definitely recommend both the host and the apartment! Unni L. ...


Hedera A38
Ian August 2016

The apartment is very nice, clean and comfortable. it has a fantastic view. The walk down to the old town is nice but I recommended taking the bus or an uber back....


Hedera A45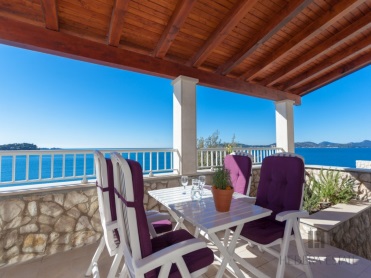 Gotti September 2016

Our stay here was amazing, the pictures of the place do not do it justice, highly recommend staying here if you want to be 5-10 mins away (by car) from old town and have the privacy and tranquility of the beautiful surroundings. Great to have access to a beautiful pool and private beach, only complaint is that we wish we stayed longer! Please note however it's best to have a car if you decide to stay here. Host super helpful and responsive!...


Hedera A48
Xenia August 2016

We absolutely loved our stay in this apartment. We were close to pretty much anything - beaches, old town, malls (there's actually a bus right next to the apartment to go to old town, but we just moved by foot the entire time). The apartment was spotless and well taken care of, and the reception desk was just around the corner if we needed anything. Everyone was attentive and nice. Would definitely stay with them again. :)...


Hedera A49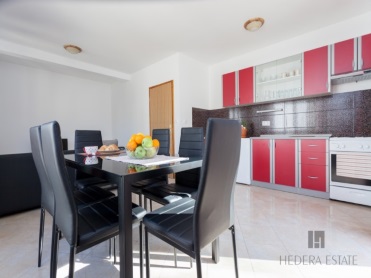 August 2015

Great spacy apartment, half an hour from the old city. Good facilities, only the Wifi was unreliable. The guys at the reception desk were helpful and very nice. Ruud G....


Hedera A50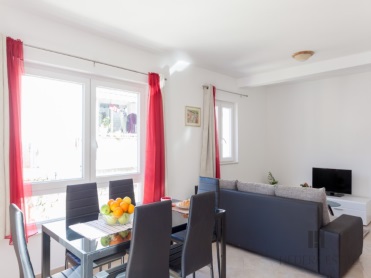 July 2015

We felt right at home at our Hedera Estate apartment. The team behind it is small yet enthusiast to make your stay as good as possible. The apartment was clean and cozy with all the essentials, well connected to the city with bus no.6 as well as close to the rocky beaches near Hotel Rixos. There is also a small supermarket near by where you can replenish your daily needs. We can't wait to get back, thanks guys! Srđan S....


Hedera A51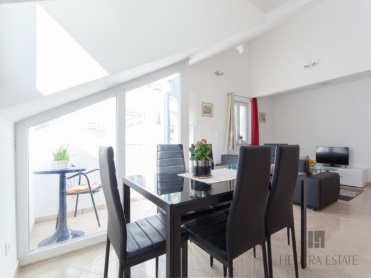 Andraz July 2017

The apartment was very nice, clean and in good location to visit some destinations. Communication with the host was seamless as she was very quick to respond. Great overall experience....


Hedera A52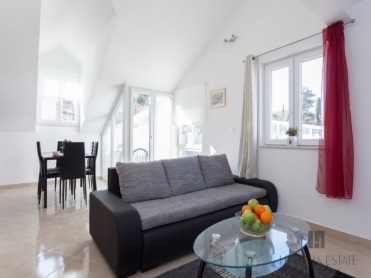 August 2015

Hedera Estaten huone oli ihan loistava kahdelle kaverukselle kun oli keittiö ja ilmalämpöpumppu nii hyvin palveli meitä :) ainut vain että meille oli laitettu parisänkyyn vain yhdet lakanat ja kummiskin ilmoitettiin että erillis sängyssä haluttiin nukkua. Yläkerran huonetta ei voinu käyttää kun se oli kun sauna. ja wifi toimi ärsyttävästi. kävimme kyllä sanomassa asioista mutta niille meidän loman aikana ei tehty mitään. Mutta eipä nuo asiat menoa haitannut :) Otto R....


House Hedera III
Sarah June 2017

We were a group of 12, and this accommodation suited us perfectly. We had two people in each apartment, but you could easily have three (or four in the two top floor apartments). The outdoor table was great for us too. Location was perfect - we took a boat out for a day which left from the port right on our doorstep. Easy to get the bus into town or about 20 mins walk. A big tommys supermarket around the corner. The staff were all lovely, and held onto all of our luggage on the day of check in and check out. Highly recommended for big groups!...


Hedera A15
Nathan May 2016

The apartment is very nice has quite a nice view of the city/sea and an awesome view of the sunset on the hills. The apartment is spacious and has allot of provisions - BBQ/pool/loungers and a balcony which is really good, all the bedrooms are great. You will have to walk down/up a few steps to get there but that did not detract from the apartment and the hosts offered and to carry our luggage, my friends and I are still very glad that we stayed here. Theres a bus at the end of the road you can catch into old town or a taxi rank a little further down the road and if you fancy a walk its about 30 minutes into old town (downhill on the way there!). The hosts were very helpful and provided us w...


Hedera A16
John May 2017

The views were fantastic! Facilities made the break and the host was brilliant....


Villa Hedera VII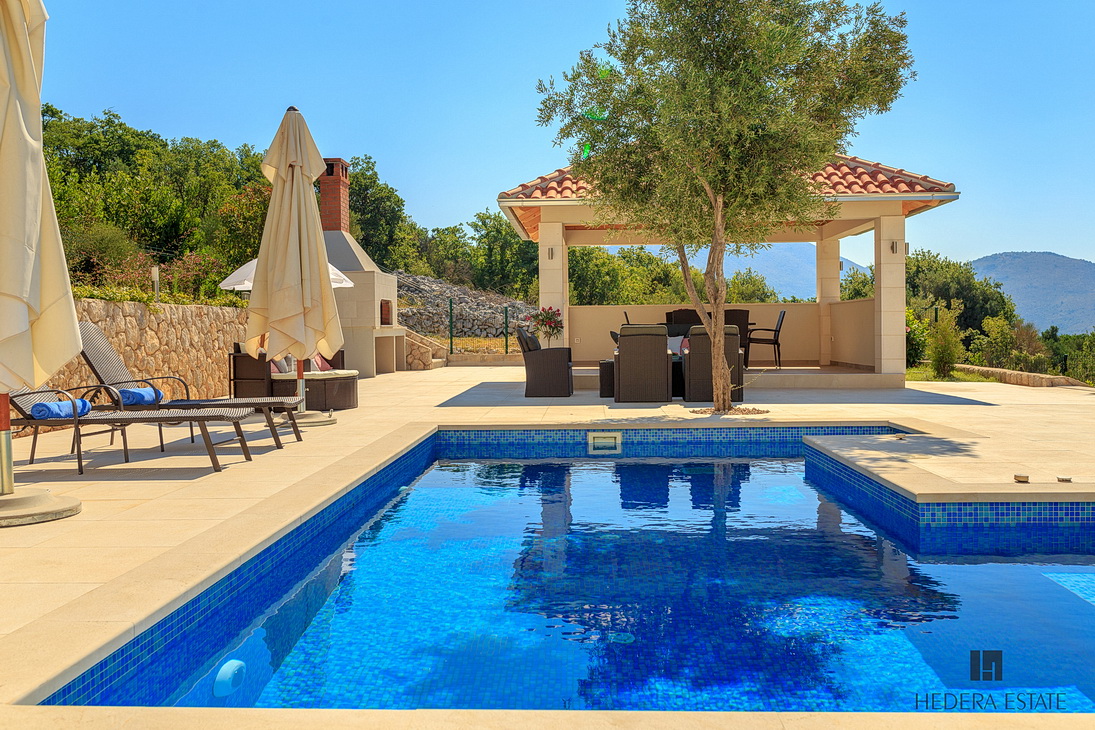 Fiona June 2017

The villa was full of all required equipment, extras such as handwash, dishwasher tablets, washing up liquid, cleaning products, beach towels etc which made it feel like our home. We were very impressed by the villa. The view was wonderful, the villa was clean, fresh, spacious and modern. It had everything we needed!...


Hedera Studio 2
September 2015

Very nice apartment in a good area, close to supermarket, restaurants, and bars but still quiet during the night. The service of the Hedera Estate people was excellent!! I also highly recommend the transfer from the airport! I would book this acommondation definitely again. Nadine M....


Hedera A58
Mia July 2017

Good location near buses, beaches and restaurants. Comfortable and modern apartment with private parking....


Hedera A22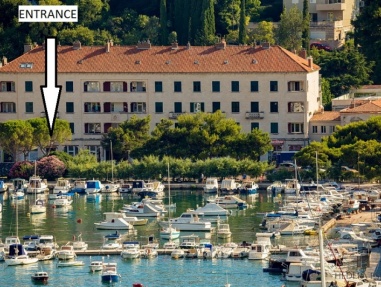 Kyle July 2017

Was a great stay, prompt communication. Would definitely recommend...


Hedera A6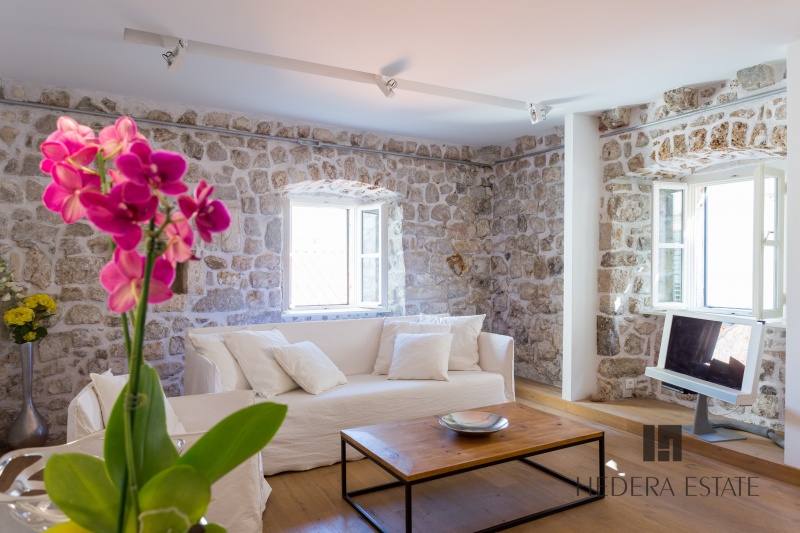 Markus July 2017

Tolles Appartement. Wir haben die Gelegenheit eines Pick-Up vom Flughafen genutzt. Sehr zu empfehlen. Wir würden die Wohnung beim nächsten Mal wieder buchen....


Villa Hedera VIII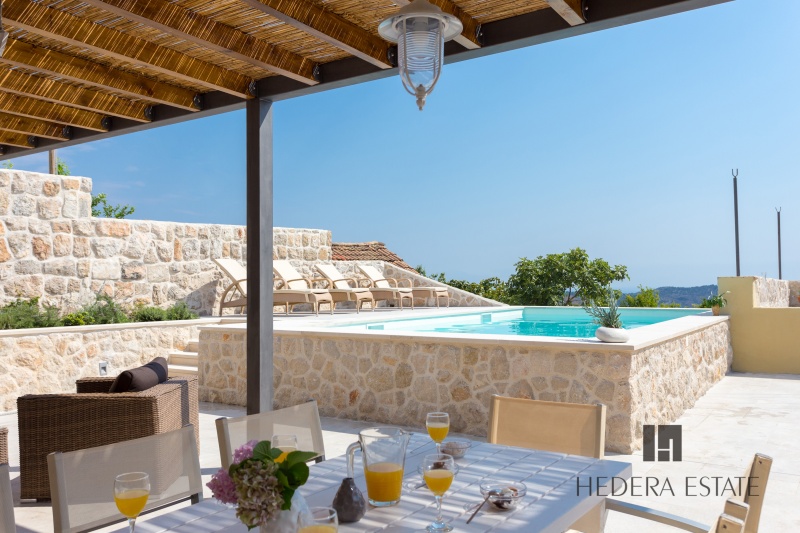 Steve July 2017

This is a wonderful villa and is in a great location. The hosts were very accommodating and made sure they were there to help at all times. I would recommend this to my friends and family - a great villa....


Villa Hedera V
Joel July 2017

Very nice accommodation! Beautiful house and surroundings. Everything was clean, functional and in good order. Well organized host. Would visit again!...


Hedera A20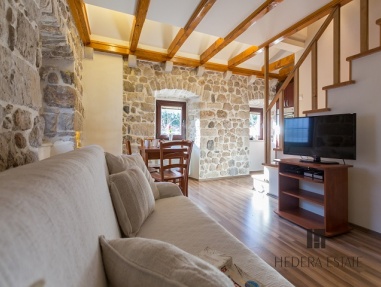 Klaudija September 2016

Die Unterkunft war im Herzen von Dubrovnik, aber trotzdem sehr ruhig. Sie hatte wirklich alle Annehmlichkeiten, die man braucht Spülmschine, Waschmaschine usw. Von der Unterkunft aus konnte man alle Sehenswürdigkeiten und abends schön flanieren zu Fuß erreichen. Das Personal war sehr hilfsbereit und sehr zuvorkommend. Wir kommen wieder. The accommodation was in the heart of Dubrovnik, but still very quiet. She really had all the amenities you need of flushing machine, washing machine etc. From the accommodation you could walk to all the sights and stroll in the evening. The staff was very helpful and very accommodating. We will be back....


Hedera A7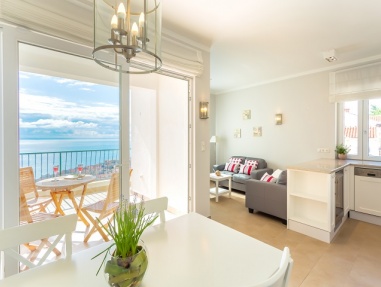 Louise July 2017

Lovely well appointed apartment which fantastic views of Dubrovnik. Would definitely stay there again....


Hedera A33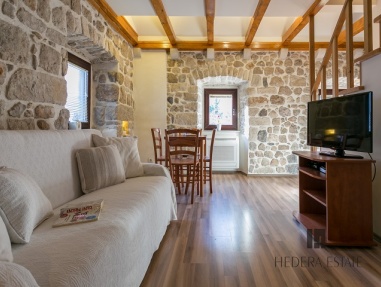 Sasha August 2017

This apartment was one of the best I have stayed at. There were 6 girls and we couldn't have asked for a better setup. We had essentially two apartments complete with their own kitchenettes, bathrooms and washing machines. All rooms had A/C units and the beds were very comfortable. The apartments were clearly recently renovated and very modern. Very well taken care of. The check-in process is handled off site at a property management company but they were great, drove us to the apartment and showed us how to work everything. They even give you a cell phone during your stay to call them at any time should we need help or want to book something - amazing. The entire process was from start to f...


Villa Hedera VI
Michael July 2017

Spectacular place!...


Villa Hedera XII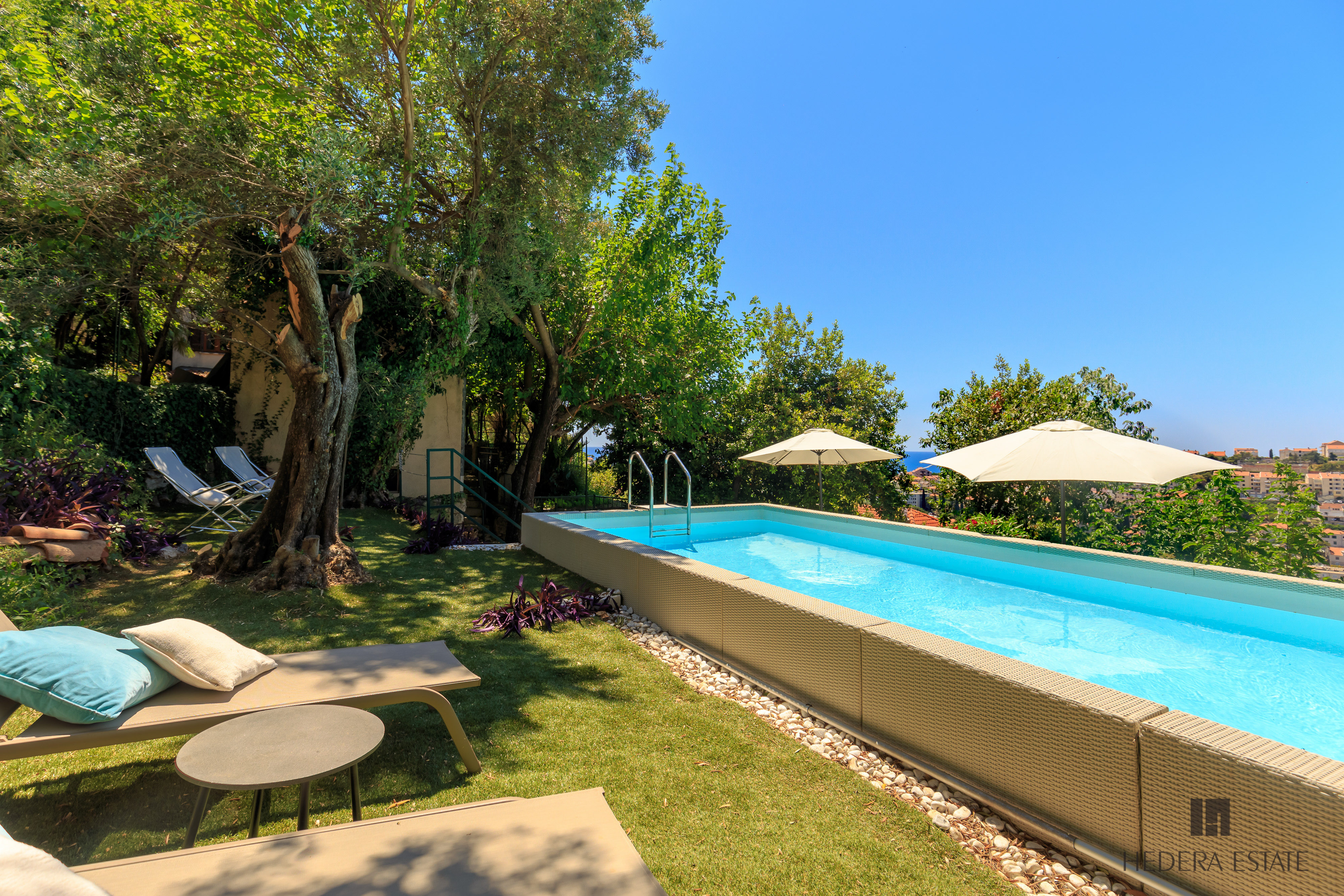 July 2017

The relax spaces surrounding the villa were spacious and many. Aircon was good. ...


Hedera A14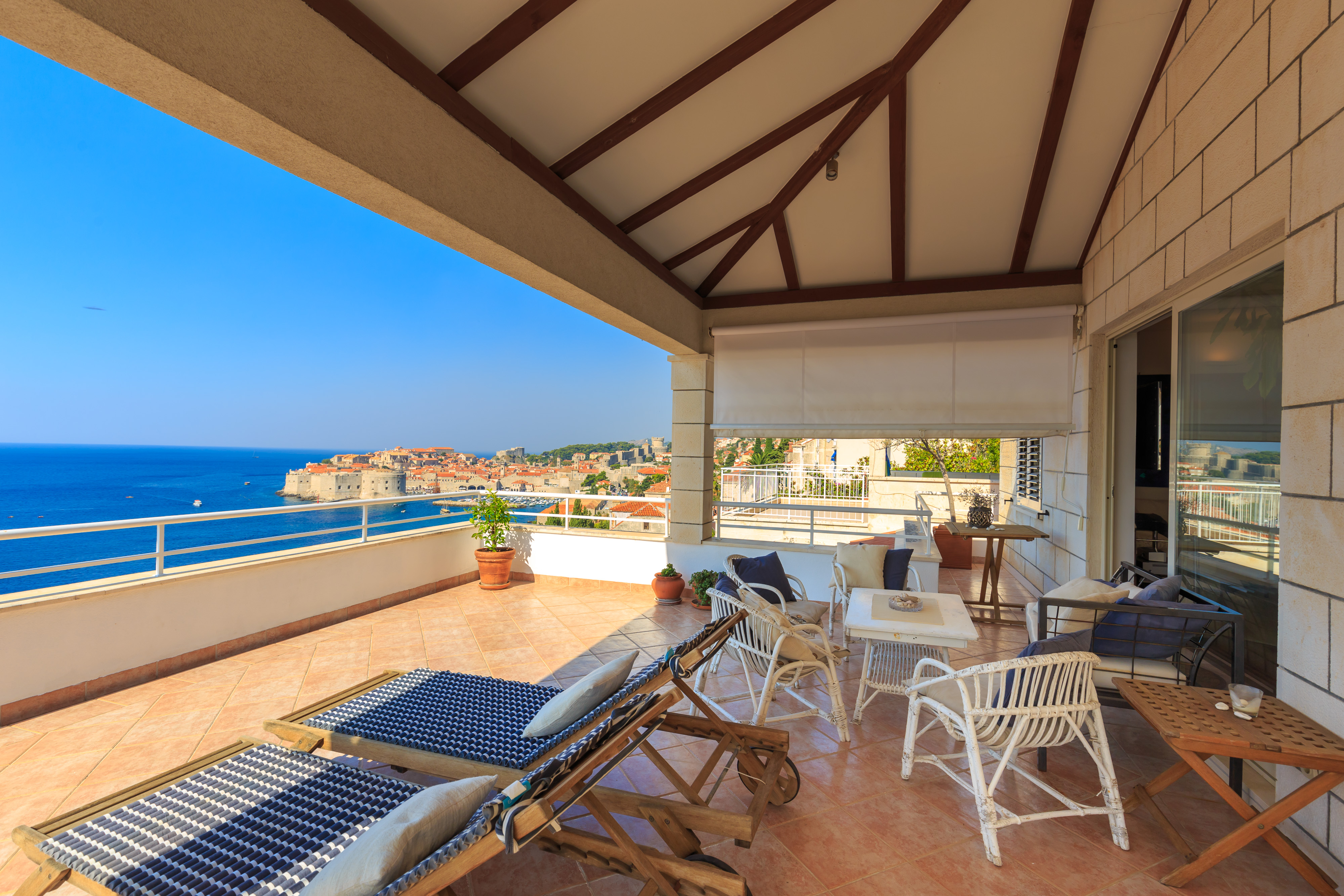 April 2017

The place was fantastic! Great location and great view! Would definitely recommend....


Ashley
September 2016

The apartment Ashley in Dubrovnik was great, it was exactly as portrayed on the internet. The apartment itself was lovely and spacious, we travelled with friends and we each had our own bedrooms and bathrooms. The view from the terrace was fabulous. There is a couple of supermarkets close by and the walk to town is very good, not long but interesting.Mario who met us was very informative about the area and gave us lots of good tips. We would stay there again, it was fabulous, and very convenient it had everything you would wish for....


Hedera A12
Petri July 2017

Clean, spacey and modern apartment. Excellent location and amazing Adriatic sea view from the balcony!...


Hedera A2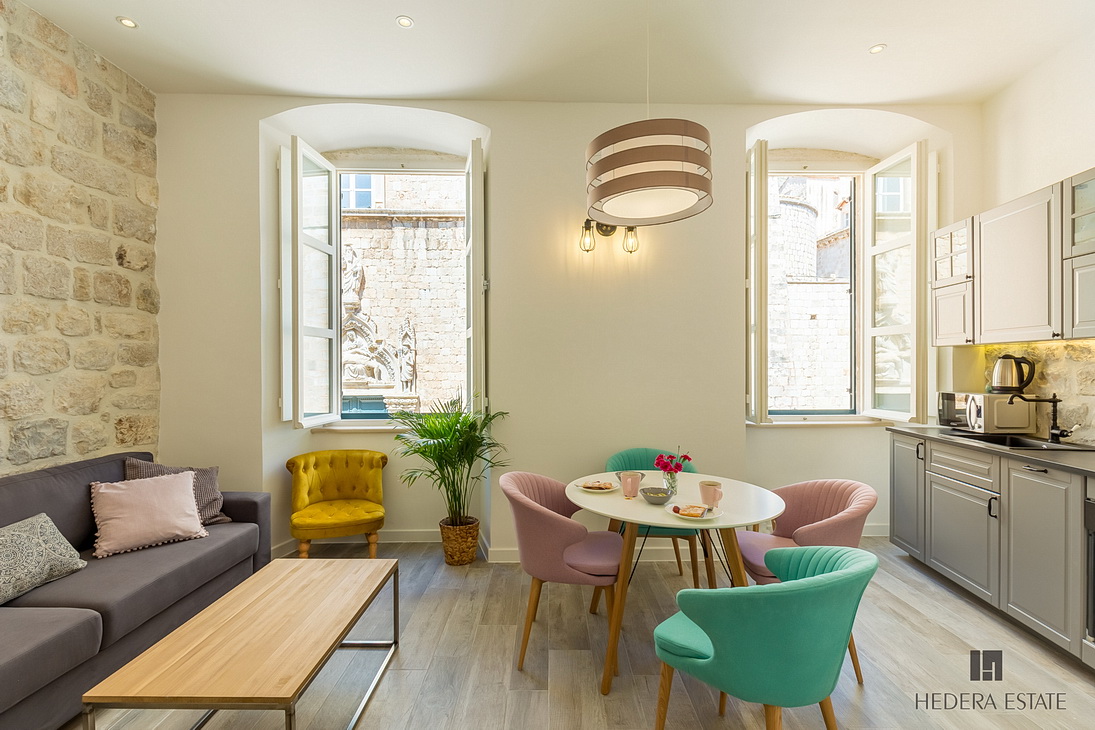 Anna July 2017

Posizione eccellente appartamento con tutti i confort...


Hedera A11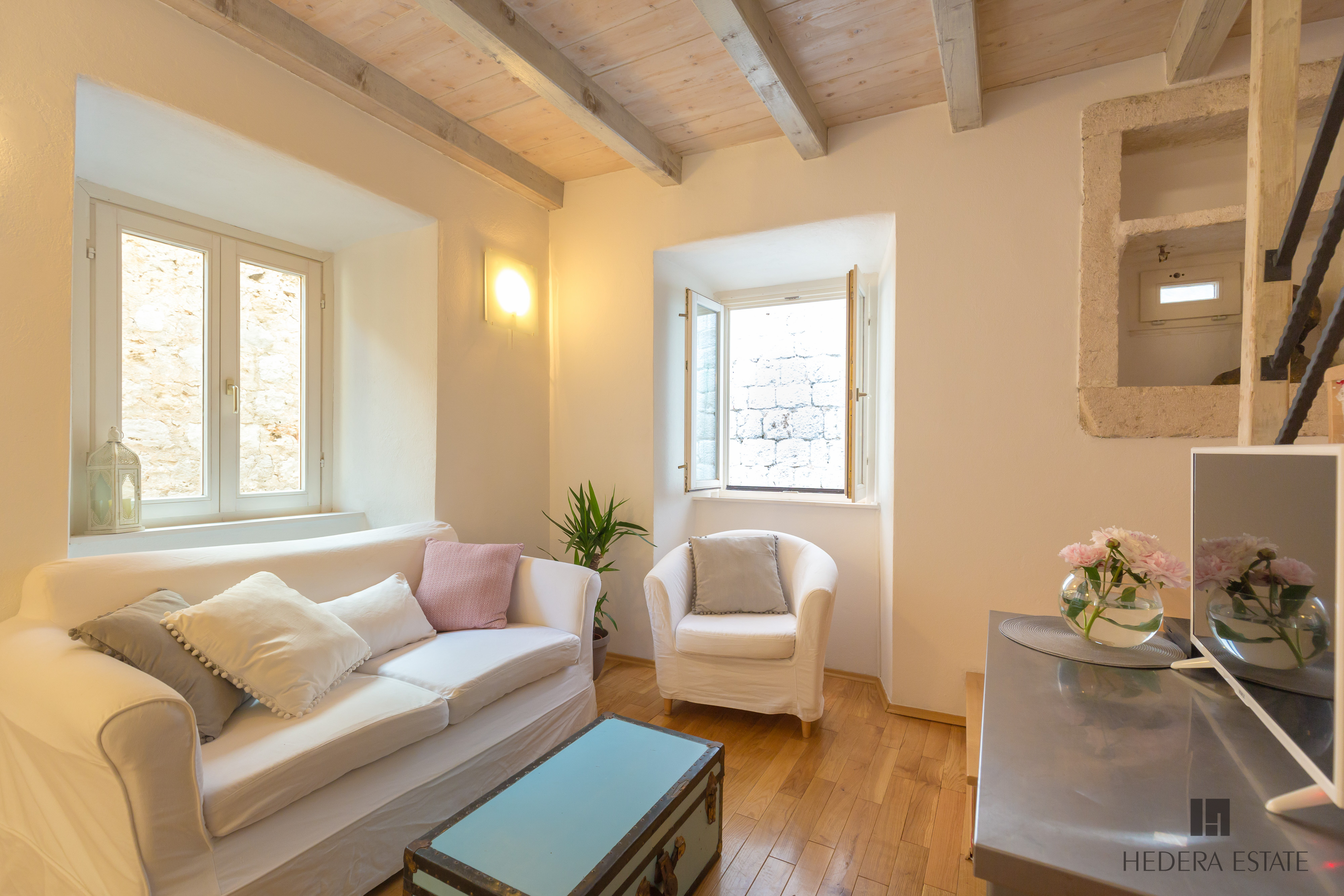 Harman July 2017

Check-in and transfer was amazing as was the excursion guide that was sent to us before our arrival. For our transfer, we had someone at the airport waiting for us with our name on a sign so there was zero stress and we were escorted directly to the apartment by a really nice gentleman. Our private excursion to Montenegro was setup and was a better deal and experience than going through Viator and was personalized and adjusted on our needs with a few extra stops for pics. Great value, excellent service and clean. Will definitely be recommending to friends....


Hedera A29
Peter July 2017

Bed comfy Quiet Good aircon View of mountains Easy bus ride into Dubrovnik with no worries about parking...


Hedera A13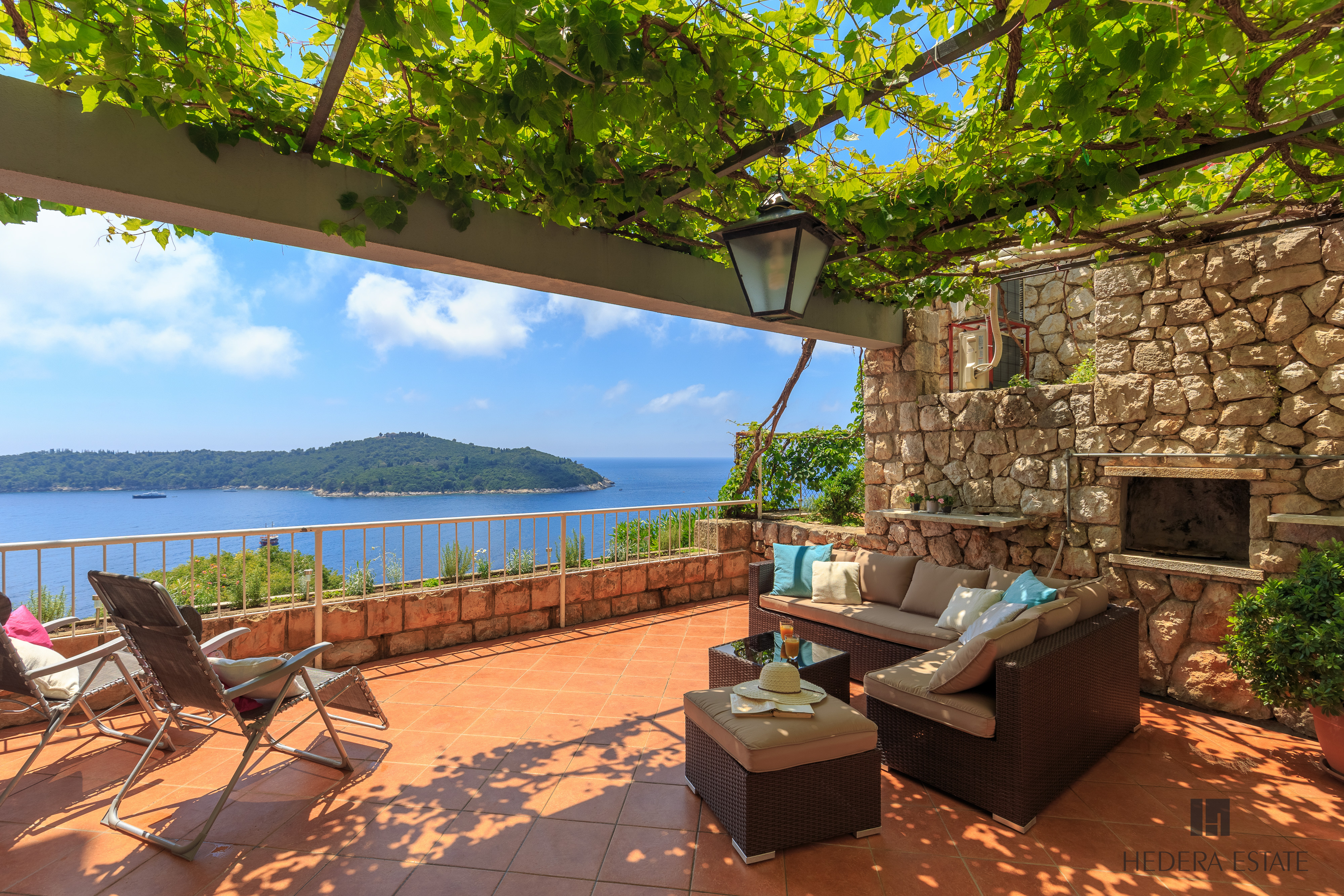 Joe August 2017

Amazing place to stay, Staff at the the office were very welcoming and helpful. Breath taking views and very close to the perfect swimming spots, clubs and restaurants, but far enough to be peaceful at night. Would recommend anyone to stay here....


Hedera A10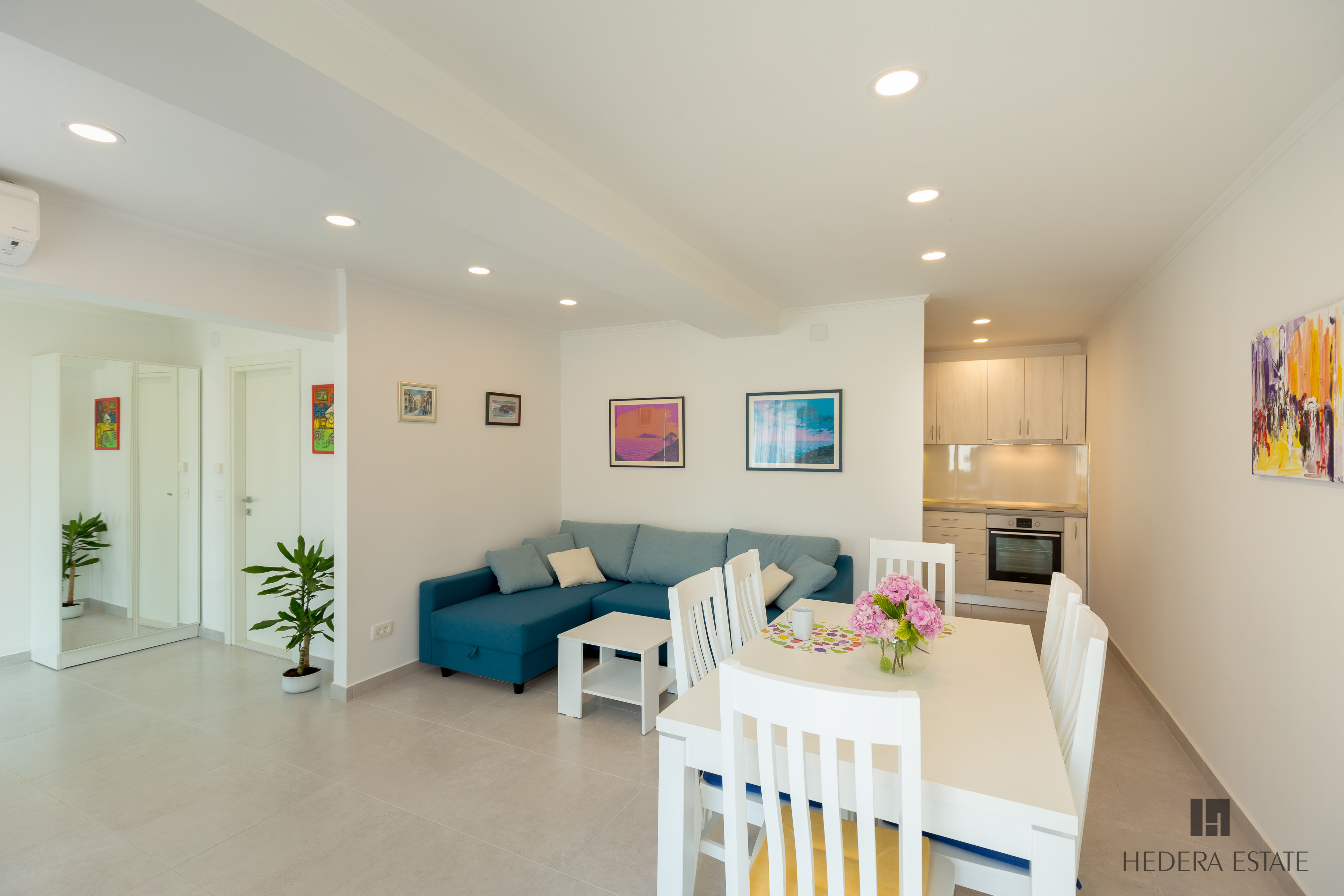 Tania July 2017

The location of this property was excellent. Apartment was very clean and comfortable. The staff were very efficient and helpful. Would definitely stay there again....