House Hedera II
REVIEWS FROM OUR GUESTS
Nancy
June 2019
Great location and setting with staircase down to a rocky beach; host very responsive; short walk to old town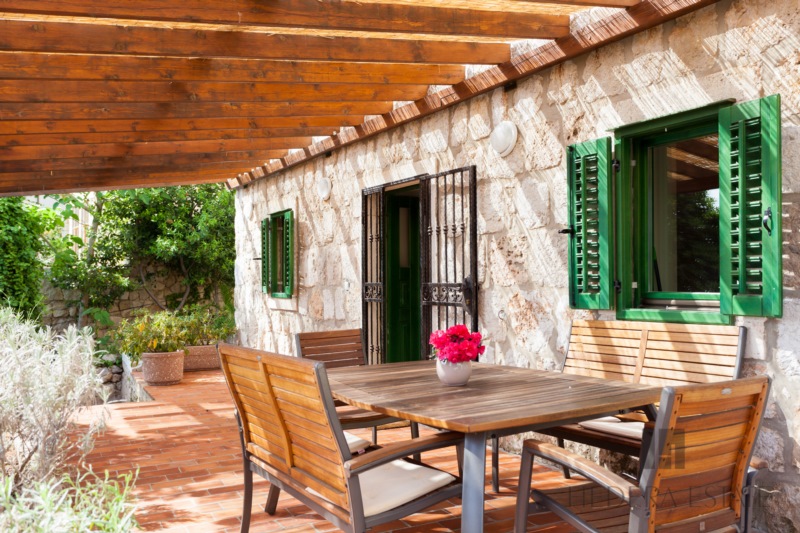 Corinne
April 2019
Séjour parfait, maison très propre et idéalement située à 10 min à pied du centre de dubrovnik. Équipe très réactive et toujours disponible, par téléphone ou sms. Vue imprenable sur Adriatique et emplacement calme. Bémol pour les déplacements en voiture car la route est étroite pour circuler. Prévoir les sorties à pied , réserver la voiture pour les déplacements hors dubrovnik. Nous sommes venus à Pâques, période encore à peu près calme et beau temps sans grosse chaleur. Séjour super.
Robert
August 2018
Dubrovnik is a wonderful place to visit and this villa is in a great location to do so. Only 1km from the edge of the old city with a beautiful relaxing walk and very close to 2 nice beaches (Jacob/Jakov and Banje), there is plenty to explore and enjoy! The team were very helpful before and during the trip and the villa had plenty of space and amenities for us to make use of when we weren't exploring. Thoroughly recommended.
Shufen
January 2018
Definitely the place to stay for big group when visiting Dubrovnik! Wake up to sea view and charming landscape and 10 mins walk to old town! :)
Clement
September 2017
We stayed for 3 nights and the place was great. Perfect location! Would highly recommend.
Julianne
August 2017
We loved our stay at Diana's place in Dubrovnik. There were 8 of us and we had plenty of space, with each couple having their own room with large beds. We especially loved the outside terrace and large table there, where we spent most of our time hanging out and enjoying the great views. We also really appreciated the fact that the main area plus each bedroom had it's own AC unit - we were there during a heat wave and this was SO nice to have. The house is in a great location with an easy 15 min walk to the old town and a 10 minute walk to the beach. Overall we loved our stay and would highly recommend this to other travelers!
Peter
April 2017
Sehr ruhige Lage, gute Betten, komplette Ausstattung
Leight
September 2016
This is a beautiful residential property on a quiet street just next to the sea on a cliff side. There could never be a more beautiful view that waking up to the sea and Lokrum island and strolling out to the old city. The location is absolutely excellent and this makes for an excellent base camp. Especially if you have a car and intend to drive on excursions, the parking spot and getting away from town crowds is perfect. Host communication both before and during was timely and easy and they provided a phone in case of questions or issues (none came up!)
Ellen
August 2016
Lovely house in great location -- 20 minute walk to the Old Town of Dubrovnik, and 10 minute walk to the least crowded beach area with crystal-clear water for swimming. Three floor set-up with two bedrooms and a bathroom on each of top two floors ensures privacy and comfort as well as shared space downstairs for gathering. Outdoors is spacious and private. Host provided us with a phone to call with any needs, and they were immediately responsive when something arose (eg, getting a portacrib for the baby).
What a fantastic location
October 2015
The house was great, comfortable and very clean. It had most items required for a good holiday. There was an abundance of clean towels. The staff were extremely helpful, especially in organizing a trip to Montenegro. The driver/guide was extremely knowledgeable and it was a fantastic visit. The location was superb, being in a quiet residential area overlooking the bay. It was within 10 minutes walk of the old town. A great place to stay. Margaret C.