Hedera A19
REVIEWS FROM OUR GUESTS
Aneesha
May 2018
Place is as pictured. Spacious bedrooms. Clean. Hot tub was nice. Place worked really well for six people (and we didn't even use the spare sitting room upstairs.) Perfect location. Only a 8 minute walk to Old Town. The steps to Banje Beach are directly across the street. We walked to Old Town multiple times a day, and spent a really nice day relaxing and renting chairs and an umbrella on the beach. Water was nice to swim in. They serve drinks and pizza at your lounge chair. Very easy communication the whole time. Would definitely recommend staying here.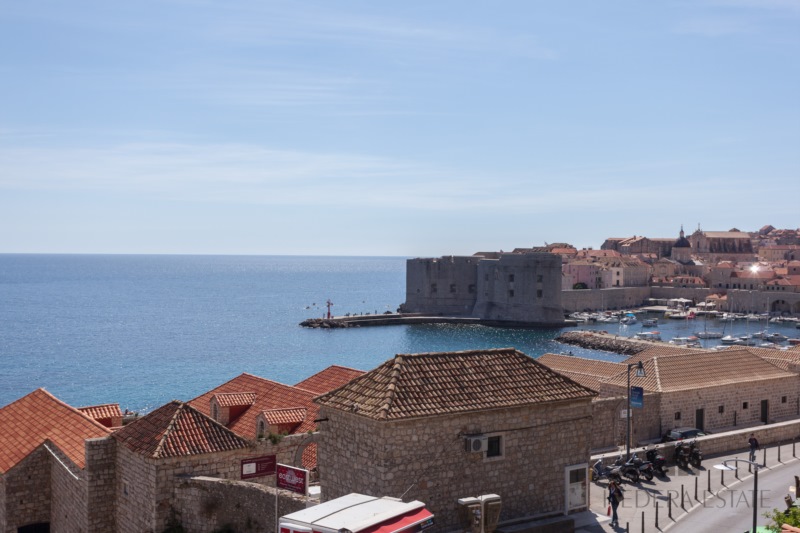 Arshy
April 2018
We absolutely loved our stay. It was perfect, scenic, spacious and super clean. The hosts are super and were available everyday, 24 hours for anything. Def recommend staying there.
"Brilliant Dubrovnik"
July 2017
The location and apartment is spectacular. Perfect! One of the best locations in Dubrovnik. The driver of the facility management company is brilliant and very knowledgeable about the city and region. Mark
Melissa
October 2016
This villa is in a perfect location in Dubrovnik. It's just a few steps down to a beautiful beach club and about a 5 min walk to the Old City walls. There's a market and gallery very close by too. When we arrived, they organized transportation for us and the villa was extremely clean. We traveled throughout Croatia for 2 weeks and this villa was by far our favorite.
Shanti
September 2016
Loved the location and the views.
Prya
September 2016
Our stay in Hedera A19 was absolutely perfect in every way.We stayed here 3 nights.The location and view from the apartment is excellent. Just across the road is Banje beach. Below the apartment is a supermarket, bakery, exchange shop, restaurants and few stores is just a few a minutes walking distance from old town which makes it very convenient. In spite of it being so centrally located it is calm and peaceful. Compared to the other apartments which I came across in Dubrovnik this really had the least number of stairs so glad we chose this one because we had heavy bags and it does get difficult to drag it up.The apartment was well equipped with everything needed. The view from every window was fantastic. Air conditioning was superb. Most importantly they are brilliant hosts. Very prompt and has been very easy to coordinate with them from start to the end of our trip.This place is totally a must do. We highly recommend this one ! You just cannot go wrong with it.
Janet
September 2016
The apartment is exactly as it looks in the photos, the location is perfect. Everything ran like clockwork we used the company for the transfer from and back to the airport which included, check in and check out were seamless. It is as everyone else has reviewed. A spacious comfortable apartment in a great location.
Susanne
July 2016
Location, location, location for those wanting to be near the old town but not stay in it. There are 34 steps to the apartment from the road for those who simply cannot climb steps but my husband found the climb OK even though he has a back issue. The amenities were at a hand's distance i.e. supermarket, Bakery, Bus stop, Exchange office, several small Restaurants. The old city Pile gate actually 4-5 mins walk down the road. Lovely Ploce beach and Beach club at our door just across the road if you want a daily swim. Once again some steps down to the water and up again but OK for us. The apartment was spacious and modern for 5 adults. Beautiful views from our front windows with great Jacuzzi on the terrace. Staff very professional, informative and friendly. We were able to store our luggage with them when we checked out as our Ferry to Hvar didn't leave till later in the day. Would recommend this venue highly.
Renee
June 2016
Everything about Hereda 19 was wonderful! After a warm greeting at reception, we were taken to the apartment. It was spacious, immaculate, and nicely furnished with everything we needed. The apartment is a very short walk to old town, stores, restaurants and Banje Beach. The old town gets very crowded with cruise ship and bus tourists, so we were glad to be outside of the walls. The apartment was perfect in every way.
Miranda
May 2016
Everything was just perfect - from the pick up at the airport to the drop off. (highly recommend you book that too for the convenience). Everyone made a huge effort to make things easy and comfortable for us all. The house was beautiful, spacious and spotless in a great location.
"Totally amazing"
August 2014
I have just returned from a 4 night stay at Hedera A19, The description of the apartment is very undervalued. There were 8 of us staying (all women) and we had plenty of space. Each room was spacious and even the extra lounge room for 2 was more than adequate. The outside area was much bigger than the pictures led you to believe and a beautiful view to sit and have a glass of wine after a day on the beach. The assistance given by Vesna before our departure was outstanding and Romano was very helpful during our stay in arranging for minibuses to go to the harbour when we needed to catch a speed boat over to Villa Ruzza (a definate must do). The beach was a 2 minute walk and the old town was reached within 5 minutes. We would highly recommend this apartment and plan on going back very soon. Nicola H., United Kingdom
May 2013
We would certainly recommend this apartment, and the team at Hedera Estates who looked after us.
Very high standard of decoration and furniture. Location is just perfect for Dubrovnik old town, and the beach.
There was unexpected noisy building work in the apartment below.. They did their best to negotiate, and tried to find us alternative accommodation, which in fact they couldn't because we had chasen A19 for its location, and relatively few stairs, as we had an elderly relative with us.
As we were unable to move we were offered a substantial refund. Robin G.