REVIEWS FROM OUR GUESTS
Villa Hedera III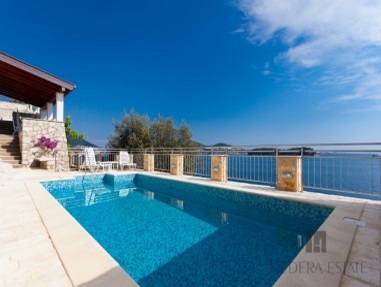 Elisabeth August 2018

Fantastic seawiew. The properties were lovely.Nice heated pool. Access to the sea from the property (stairs)was good.Nice to do some snorkling in the clear water......


Hedera Studio 4
Katharina July 2018

We had a really lovely stay at the apartment. Everything was really clean, and perfect for us. The staff always answered quickly and had a answer to every question we had. If we come back to Dubrovnik someday, we would come back to this apartment. The apartment was good located with supermarkets and restaurants near by. It was very easy to either get to the Old Town or to beaches, just take the bus and you're right there. Thanks for the lovely stay!...


Hedera Studio 1
Chloe July 2018

Logement conforme aux photos Il est très bien placé: proche de la vieille ville et des plages hôtes très accueillant...


Hedera A9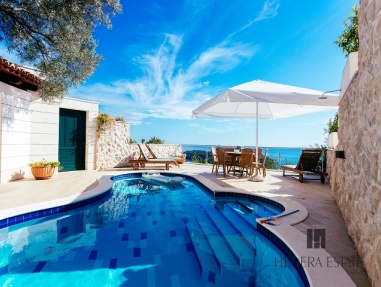 Rachel July 2018

Fabulous and spacious home with the best views of Dubrovnik! No need to take the cable car when you get already get the view from the comfort of your balcony over your morning coffee. Pool was the perfect finishing touch!...


Hedera A5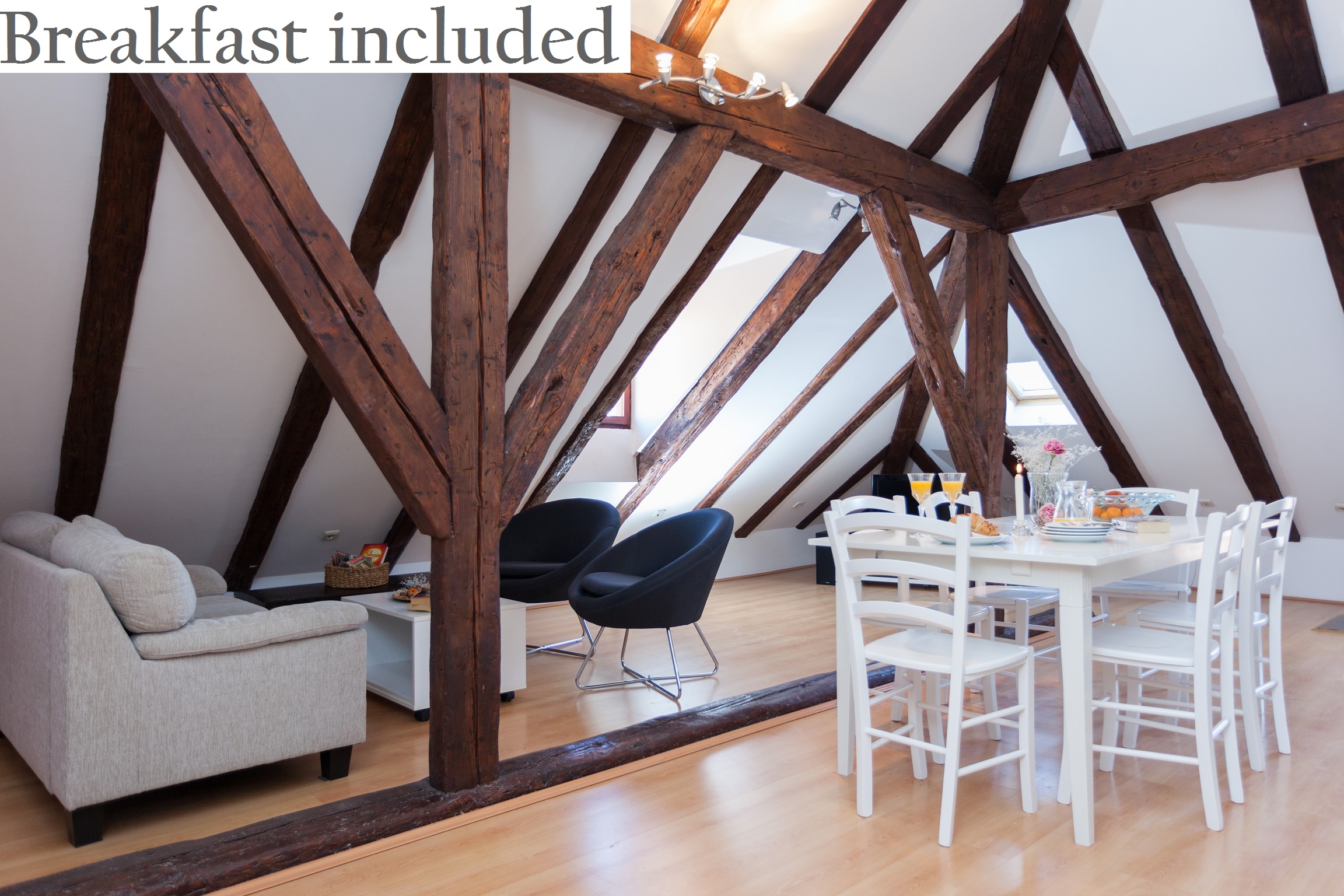 Mike August 2018

This is a beautiful apartment in the heart of Dubrovnik minutes from everywhere. It was fabulous to be able to go out during the day and pop back at anytime to escape the August heatwave and recover a little. Spacious and comfortable. Highly recommended....


Hedera A18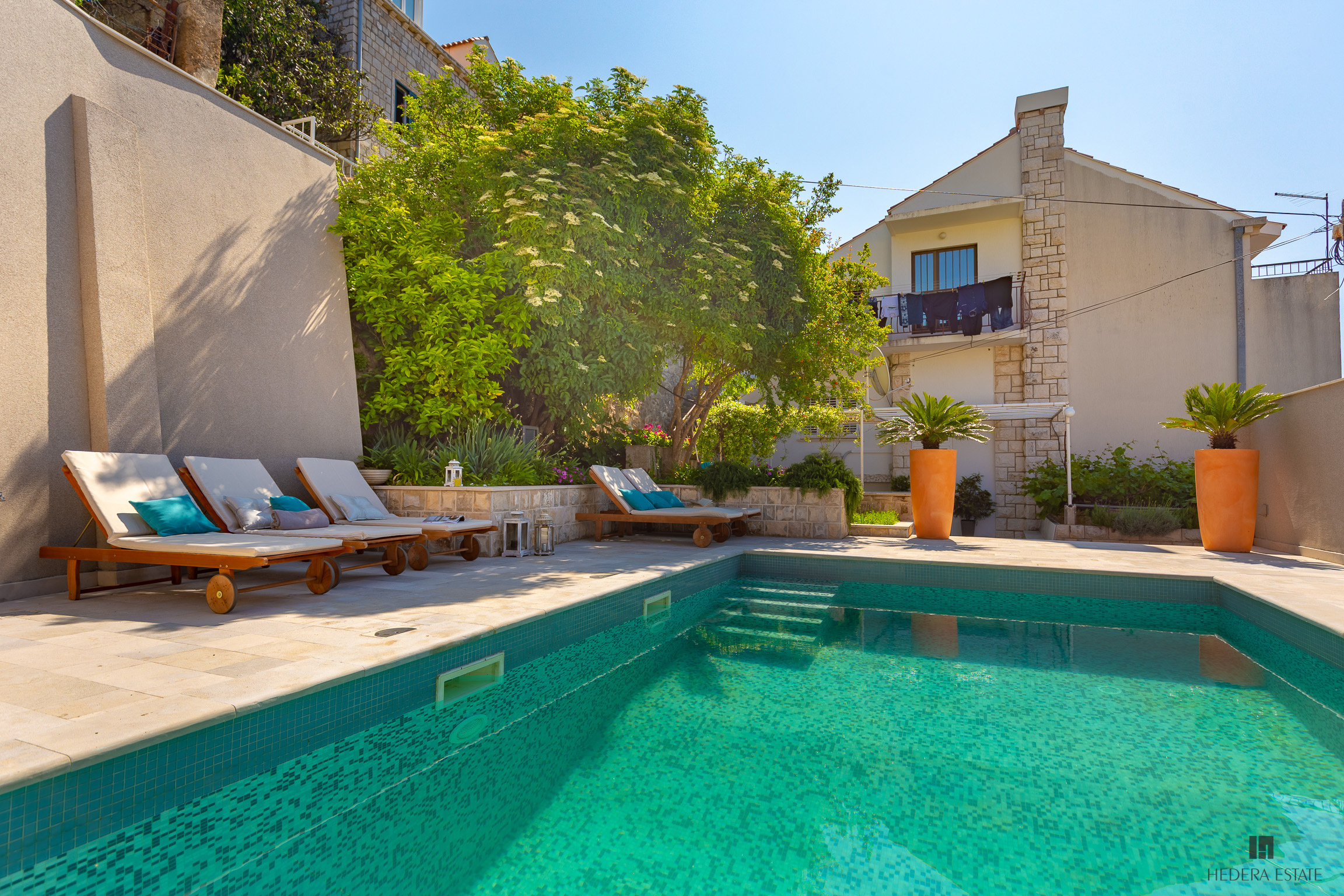 Victoria May 2018

Pool area was beautiful, fantastic location and the beds were extremely comfy. The view from the balcony is incredible....


Hedera A3
Senida August 2017

We loved the place, especially the garden! the appartment itself has enough space to fit all 5 of us (2 adults and 3 kids) and the kitchen was great and fully equiped, which made our lives much easier :) would definitely visit again!...


Hedera A1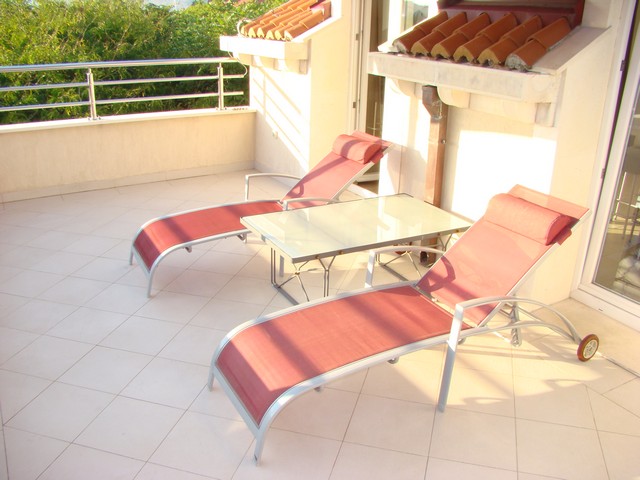 Louise August 2017

This is a good sized apartment, with everything you need for a few days in Dubrovnik. The apartment was very clean and well stocked. It was a short distance away from the old town- only 10-15 mins down steps. Would recommend....


Hedera A8
Michael August 2018

Stunning view to wake up to every day. Also having a pool for the warm days was amazing. Great place to stay, highly recommend....


Hedera A19
Aneesha May 2018

Place is as pictured. Spacious bedrooms. Clean. Hot tub was nice. Place worked really well for six people (and we didn't even use the spare sitting room upstairs.) Perfect location. Only a 8 minute walk to Old Town. The steps to Banje Beach are directly across the street. We walked to Old Town multiple times a day, and spent a really nice day relaxing and renting chairs and an umbrella on the beach. Water was nice to swim in. They serve drinks and pizza at your lounge chair. Very easy communication the whole time. Would definitely recommend staying here....


Hedera A17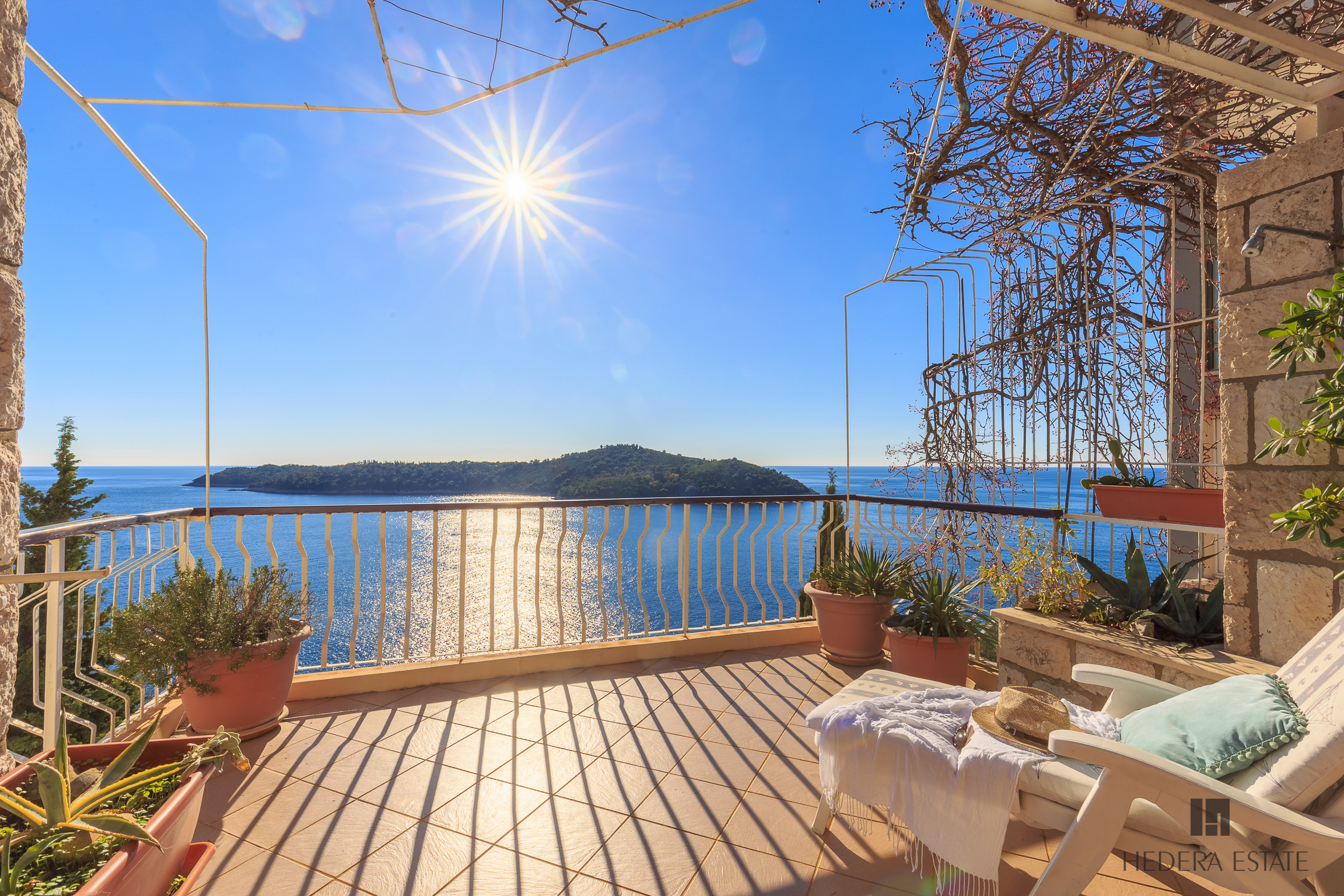 William July 2018

Great view! Reasonable walk to Old Town. AC worked great and made it very comfortable. We spent most of our time in Old Town. Had a nice hike on Otok Lokum. We should have ranged out into the City of Dubrovnik more. The Uber drivers were all very nice and had lots of information that help us along the way. The whole team was very helpful. They set up transfer for us that were perfectly timed and professional....


House Hedera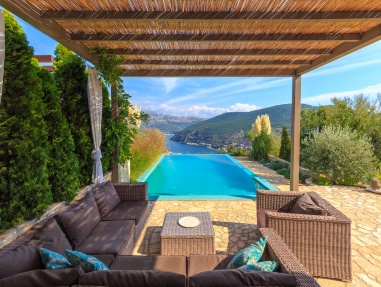 David July 2018

The view and the pool was amazing. The villa had a lovely spacious living area and kitchen. Beautifully clean and well equipped. The adjoining house was empty so it was completely private and silent. It felt like you were in your own private wee island. The air conditioning was really effective. Nice touches like dishwasher tablets and washing liquid was there. Lots of towels, plates and every utensil you could think of. The outside space is well designed and very comfortable. Check out was painless, and the wee girl was really lovely and helpful....


Hedera Studio 6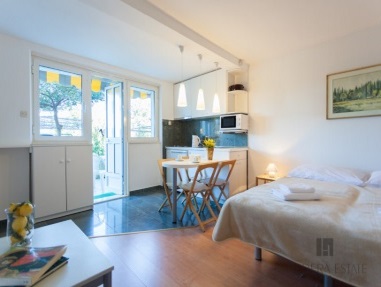 Gautier August 2018

The appartment hedera state s6 is a great place to live in dubrovnik. Near to the beach, port gruz and to the bus station. To visit the old Town you can take à bus or do it at foot (30-40min). The apartment was very clean and equipped...


Hedera A26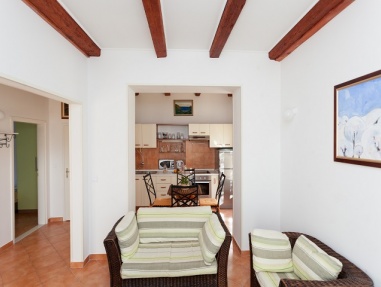 Rachel September 2017

Me and my two friends had a lovely stay in Diana's place in Dubrovnik, i would definitely stay again and recommend this apartment to others....


House Hedera II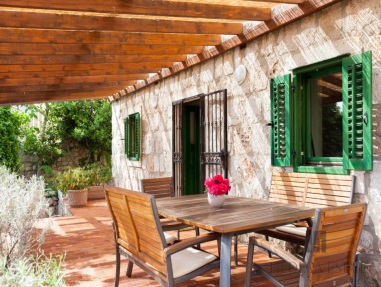 Robert August 2018

Dubrovnik is a wonderful place to visit and this villa is in a great location to do so. Only 1km from the edge of the old city with a beautiful relaxing walk and very close to 2 nice beaches (Jacob/Jakov and Banje), there is plenty to explore and enjoy! The team were very helpful before and during the trip and the villa had plenty of space and amenities for us to make use of when we weren't exploring. Thoroughly recommended....


Hedera A27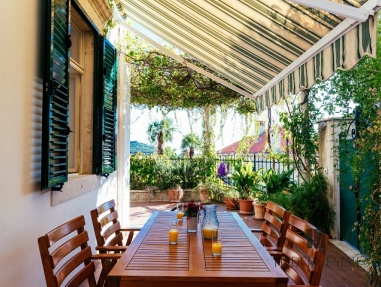 Matt August 2018

Absolutely fantastic unit. The rooms were large, the beds were comfortable, the air conditioning was cold, having two toilets was helpful, and the outdoor deck was the perfect communal spot for all. It was the perfect distance from everything in town, and the reservation desk was able to help us organize transportation to and from the airport. I highly recommend this spot for future travelers!...


Villa Hedera X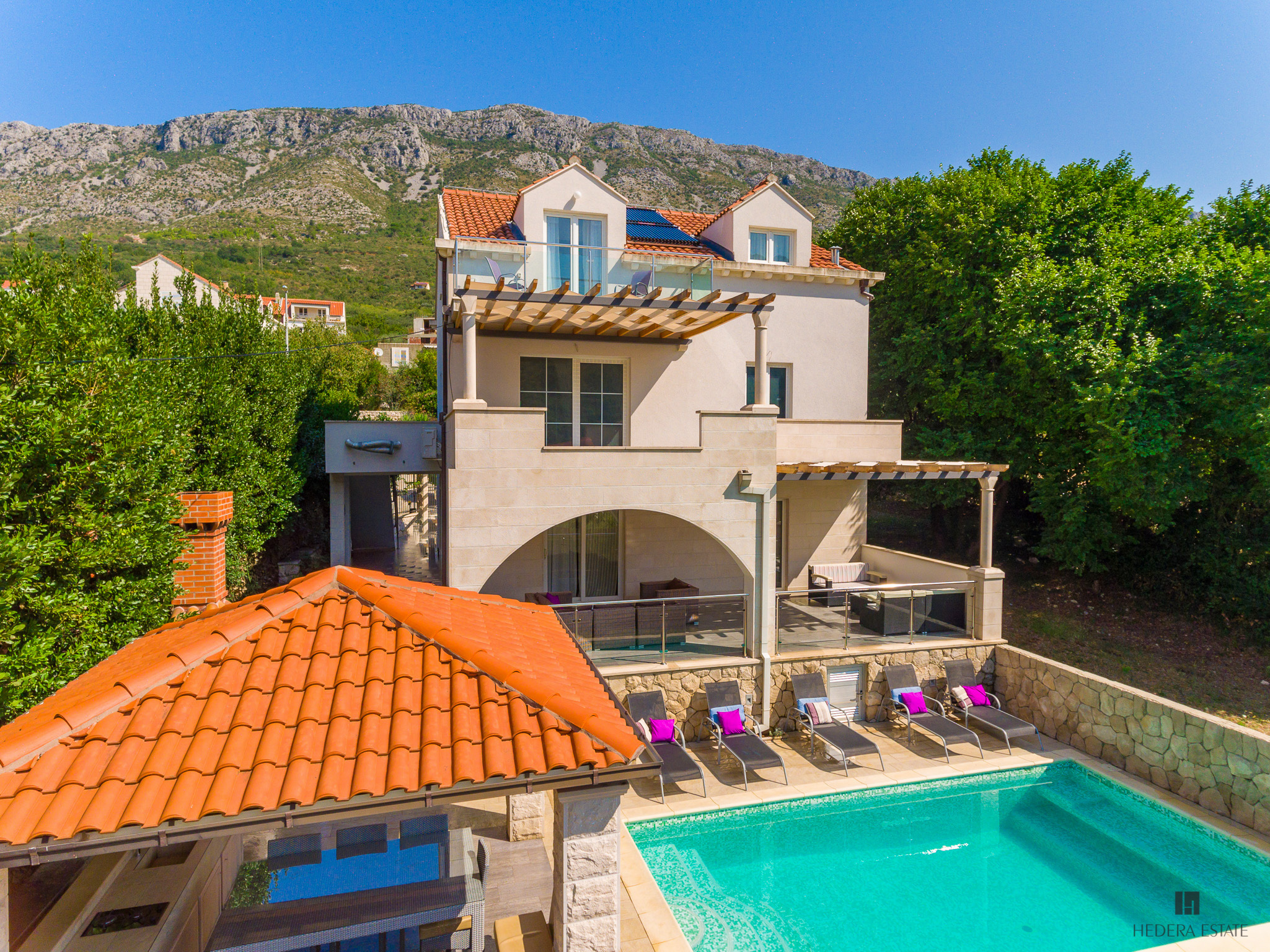 Mark August 2018

Lovely house with plenty of space. The pool was a big bonus for the hot Dubrovnik days. Approximately 95 kuna Uber ride into the city. The cozy little restaurant across the street was excellent. The house is a little bit off of the beaten track but we felt this was a plus as Dubrovnik was very crowded....


Hedera A31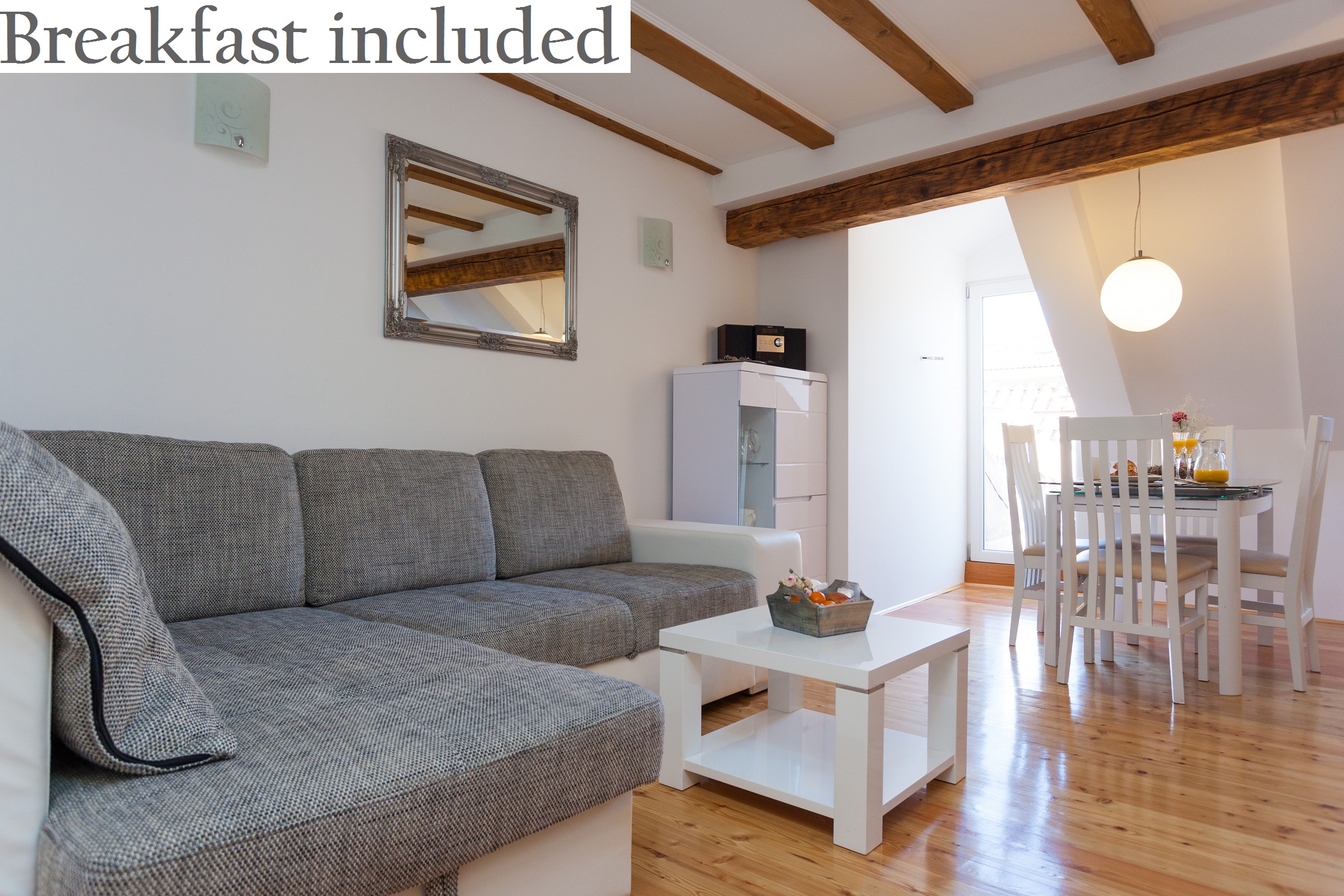 John August 2018

Great find in central Dubrovnik! Great space and the AC was a game changer on the hot days. Patio was perfect and perhaps under represented by the host. We enjoyed multiple nights taking in the city air and coffee in the morning. Would go back without hesitation....


Hedera A34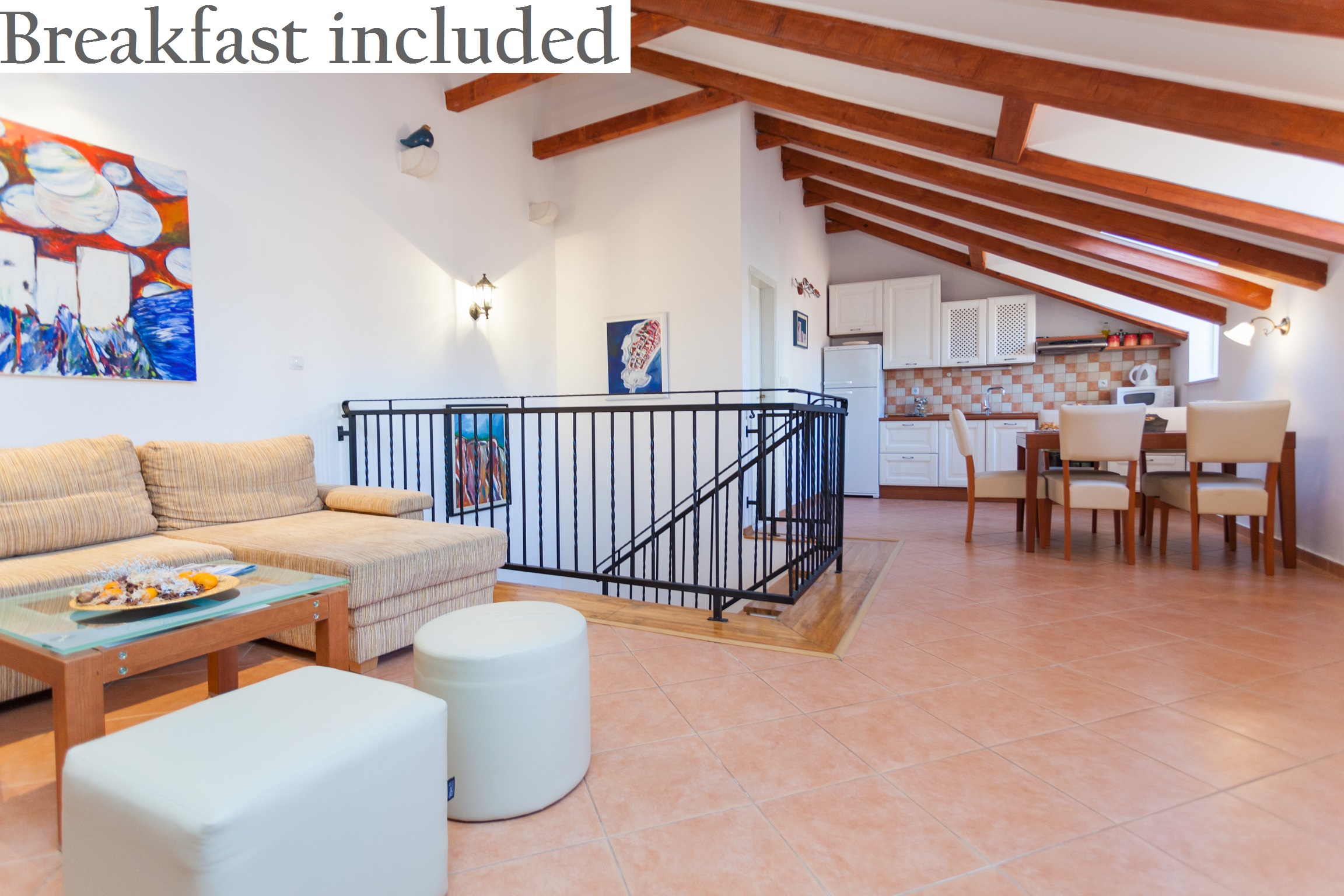 Tara October 2017

Great location right in the centre! It was perfect and even though we were in the center I didn't hear a thing at night....


Hedera A36
July 2014

Stayed here for three nights in July 2014, the location is very good, a short walk to the old town. The host was very helpful and the apartment is better in person than in pictures. Can definitely recommend both the host and the apartment! Unni L. ...


Hedera A38
Edip September 2017

Clean apartment with a great view, everything was as described. Not that far from oldtown, just mind the steps....


Hedera A45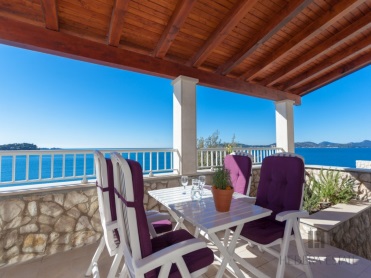 Gotti September 2016

Our stay here was amazing, the pictures of the place do not do it justice, highly recommend staying here if you want to be 5-10 mins away (by car) from old town and have the privacy and tranquility of the beautiful surroundings. Great to have access to a beautiful pool and private beach, only complaint is that we wish we stayed longer! Please note however it's best to have a car if you decide to stay here. Host super helpful and responsive!...


Hedera A47
janine July 2018

Location was excellent, the apartment is clean and exactly as on the pictures...


Hedera A48
Lilias August 2018

We really enjoyed our stay in Diana's apartment. It was just perfect for a group of 3 and though we didn't use it much, the kitchen was really well fitted out. Thanks for having us...


Hedera A49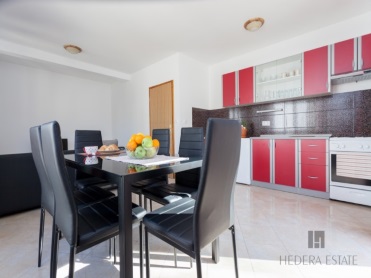 Antonio July 2017

La casa era ben posizionata sia per andare al mare che per visitare la città. Zona tranquilla.Vicina al supermercato e ai Centri Commerciali....


Hedera A50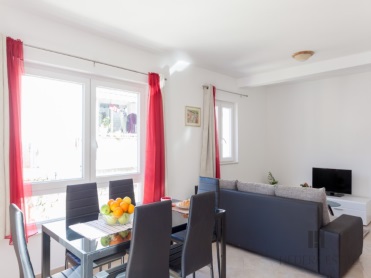 July 2015

We felt right at home at our Hedera Estate apartment. The team behind it is small yet enthusiast to make your stay as good as possible. The apartment was clean and cozy with all the essentials, well connected to the city with bus no.6 as well as close to the rocky beaches near Hotel Rixos. There is also a small supermarket near by where you can replenish your daily needs. We can't wait to get back, thanks guys! Srđan S....


Hedera A51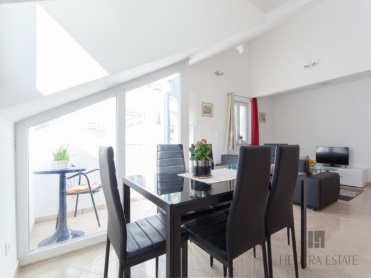 Andraz July 2017

The apartment was very nice, clean and in good location to visit some destinations. Communication with the host was seamless as she was very quick to respond. Great overall experience....


Hedera A52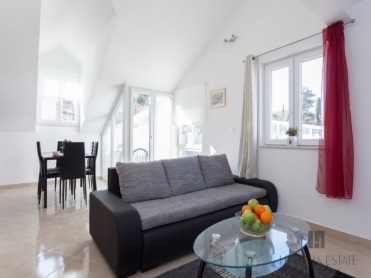 August 2015

Hedera Estaten huone oli ihan loistava kahdelle kaverukselle kun oli keittiö ja ilmalämpöpumppu nii hyvin palveli meitä :) ainut vain että meille oli laitettu parisänkyyn vain yhdet lakanat ja kummiskin ilmoitettiin että erillis sängyssä haluttiin nukkua. Yläkerran huonetta ei voinu käyttää kun se oli kun sauna. ja wifi toimi ärsyttävästi. kävimme kyllä sanomassa asioista mutta niille meidän loman aikana ei tehty mitään. Mutta eipä nuo asiat menoa haitannut :) Otto R....


House Hedera III
Laurie August 2018

Très bon séjour dans cette grande résidence, très bien adaptée à notre grand nombre. Il y a une terrasse extérieure pour manger tous ensemble, et les appartements sont spacieux....


Hedera A16
Kirsty September 2017

The apartment is great! It is newly refurbished, very clean, bright and airy. There are lovely balconies overlooking the harbour and the hot tub is a must! We had a great stay. It is up quite a few steps from the harbour but we used Uber a fair bit so avoided them....


Villa Hedera VII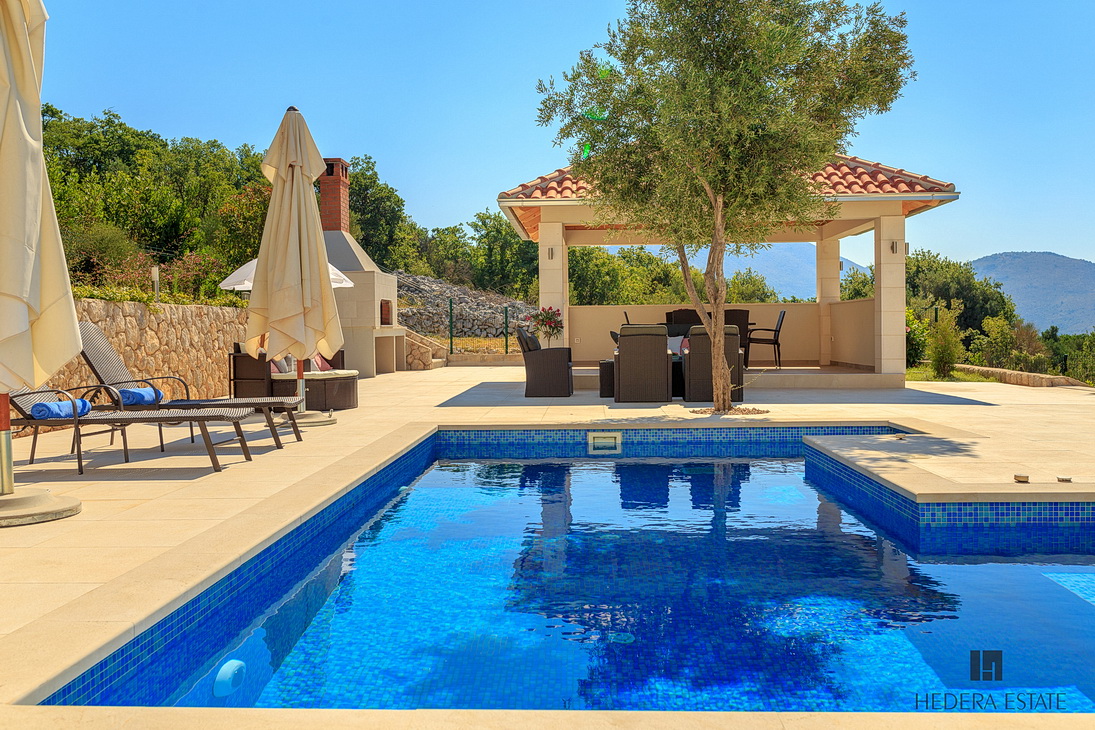 Kerry May 2018

Waking up to the most amazing view each day. The house is really well equipped and has shaded areas outside to escape the sun when needed. Short distance to several local restaurants too without the need to travel too far. If you like quality and seclusion then this is the house for you - 20 minute drive to Dubrovnik Old City. A lovely family home for your break away....


Hedera Studio 2
September 2015

Very nice apartment in a good area, close to supermarket, restaurants, and bars but still quiet during the night. The service of the Hedera Estate people was excellent!! I also highly recommend the transfer from the airport! I would book this acommondation definitely again. Nadine M....


Hedera A58
Mia July 2017

Good location near buses, beaches and restaurants. Comfortable and modern apartment with private parking....


Hedera A22
Aron August 2017

The hosts were extremely helpful and gave us excellent advice and tips. We had a wonderful time. I'd highly recommend them....


Hedera A6
Bill August 2018

Great accommodation and central location in the old town. Very nice rooms and facilities. Loads of restaurants on door step yet very quiet inside. The air conditioning was fantastic. Highly recommended!...


Villa Hedera VIII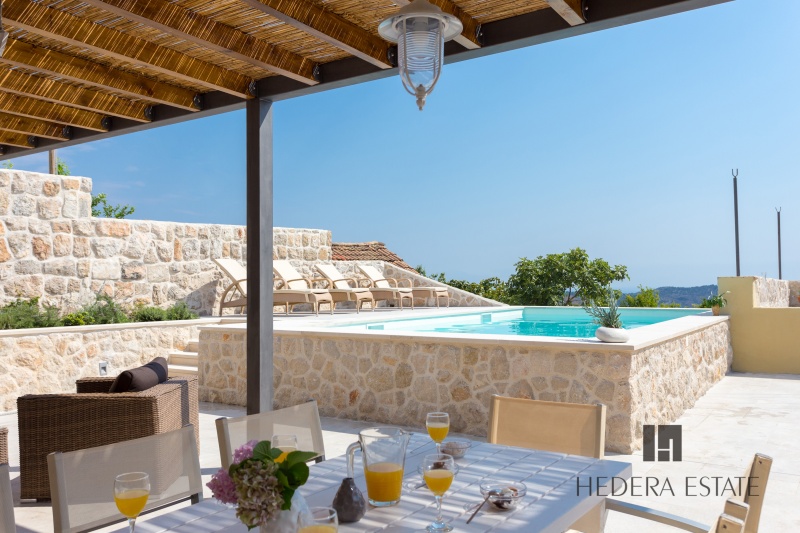 Jayant September 2017

Awesome place ! No complaints !...


Hedera A20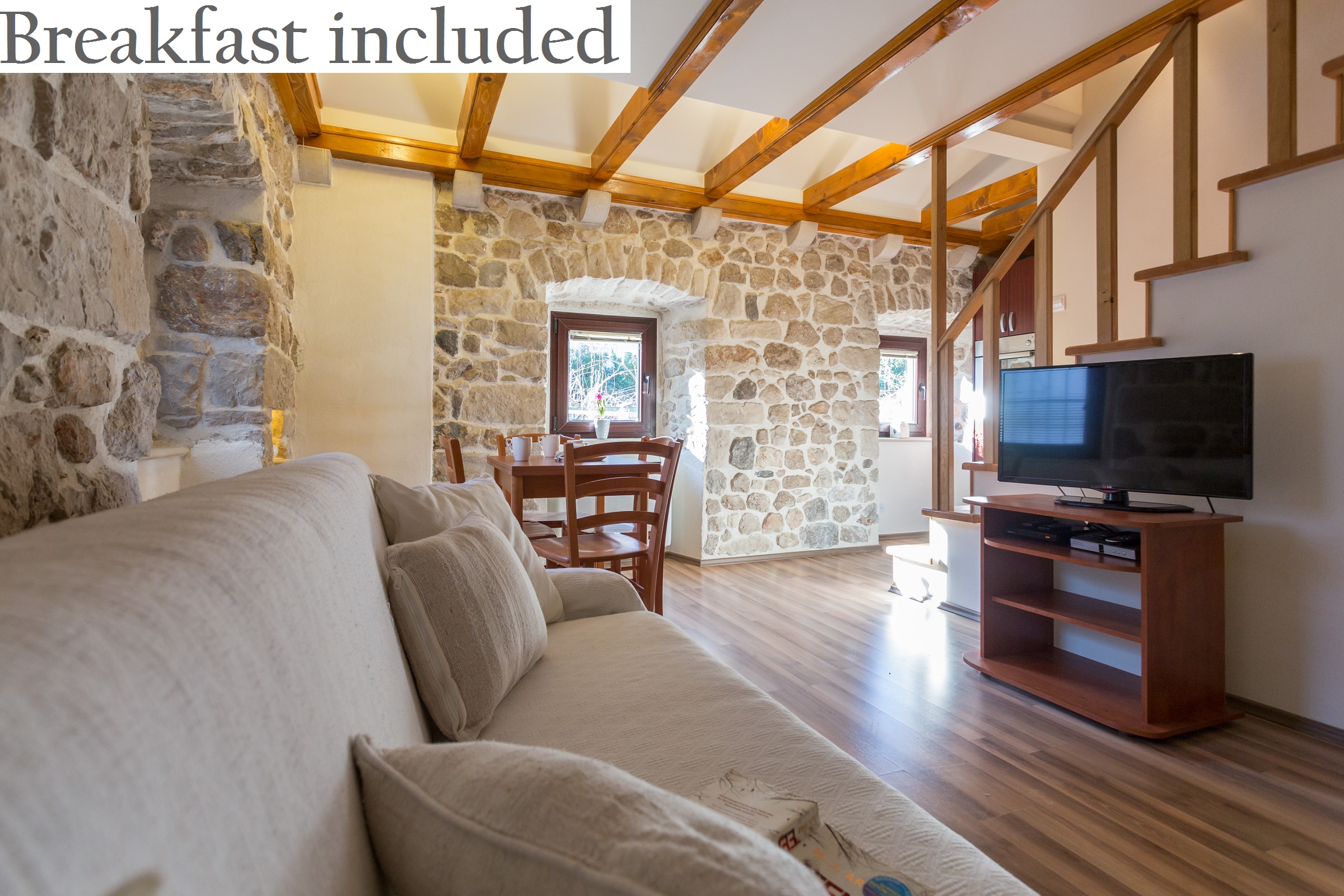 Dean August 2018

We had a great stay at the apartment. the hosts organised our taxi and when we were dropped off at the city gates the host was there to greet us and walk us to reception, I thought this was a very nice and thoughtful touch. the reception was always available and I really appreciated the host's honest tips and opinions of Dubrovnik when asked. they also helped us book our boat tickets for our transfer from Dubrovnik. the apartment itself was clean and homely, great AC, very nice kitchenette and comfy bed. would definitely recommend. Thank you!!...


Hedera A21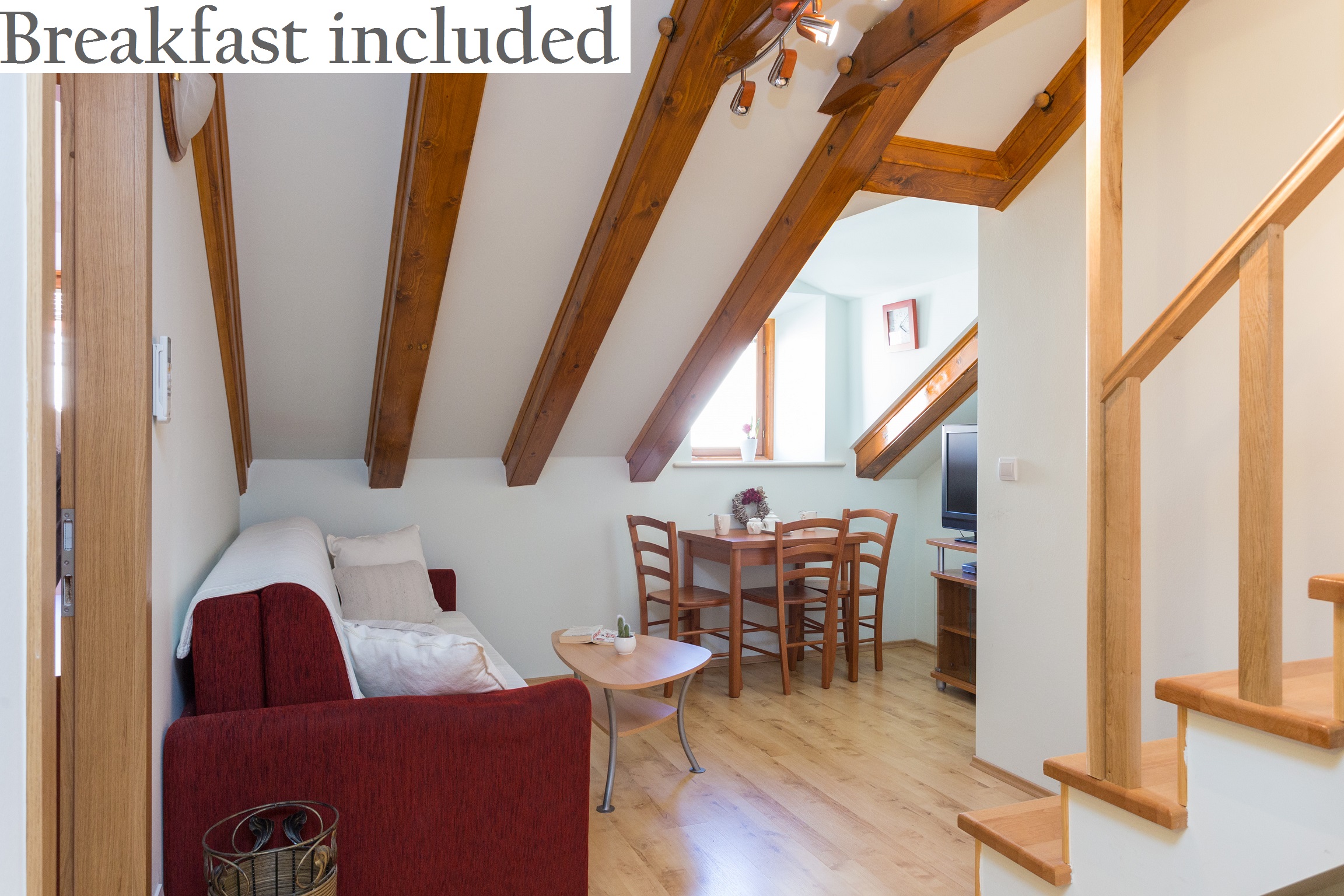 Superb August 2017

Lovely, clean and spacious apartment. Great location and easily accessible. Harriet...


Hedera A7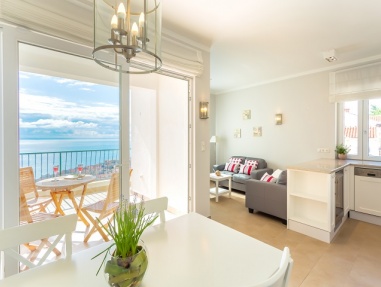 Yuxin March 2018

It's a wonderful apartment with the great view, very close to the old city...


Hedera A33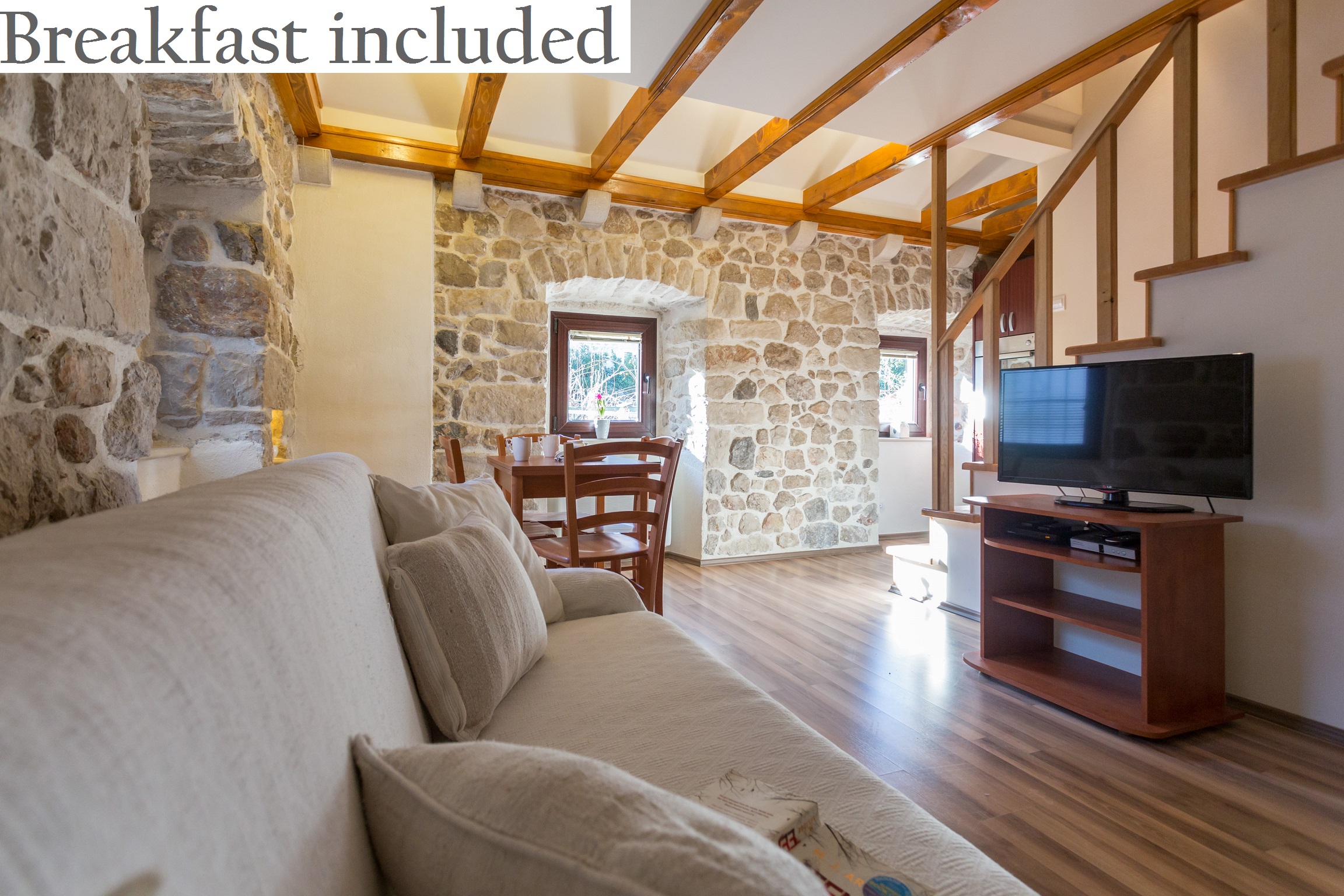 Madisson March 2018

The apartments were wonderful! Perfect location, right in the middle of Old Town with spectacular views out all the windows. Everything was perfectly clean and we had plenty of space! They gave us a phone at check-in in case we needed to reach them in case of an emergency or any questions. Quite a lot of stairs but that was only an issue getting our suitcases up and down. Would definitely stay again!!...


Hedera A25
Malin August 2017

Thanks for a great stay, fast communication ahead and good service while in Dubrovnik....


Villa Hedera VI
Milan August 2018

Great villa, even better than on the photos. Super well designed in terms of layout and functionality. Totally private, including access to the sea....


Villa Hedera XII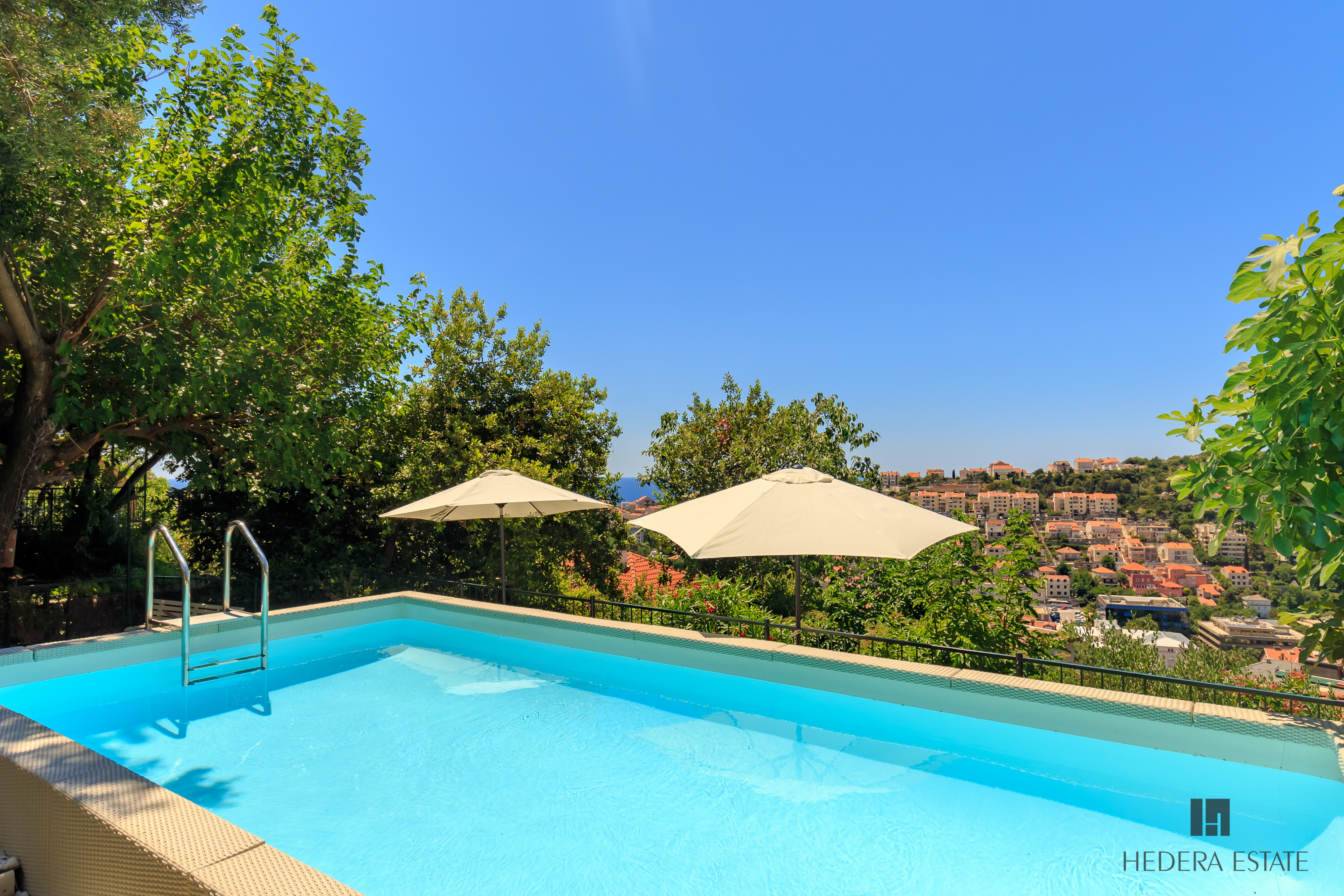 July 2017

The relax spaces surrounding the villa were spacious and many. Aircon was good. ...


Hedera A14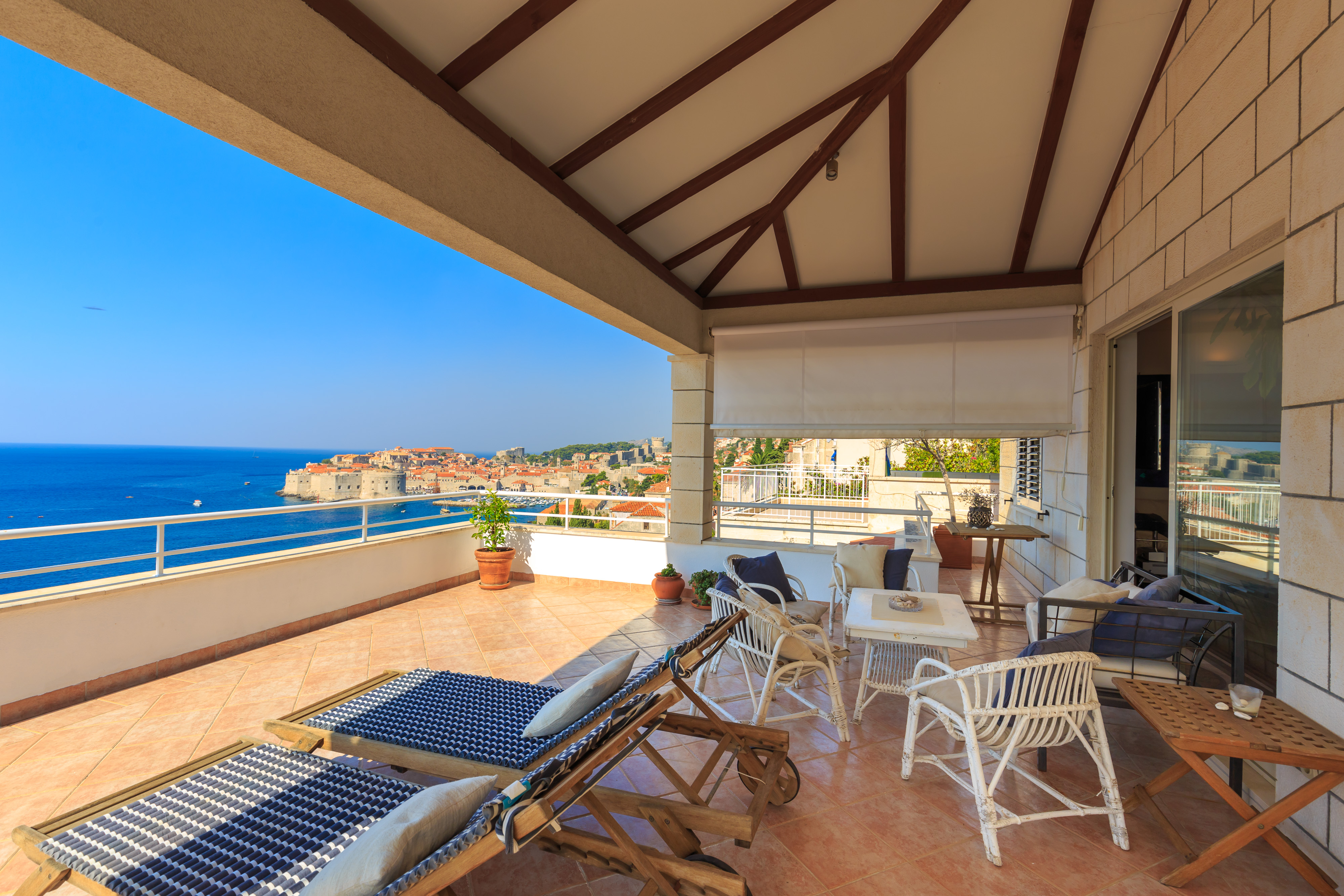 Ying September 2018

位置很好,距离古城走路5分钟。风景无敌,房间舒适。美好的记忆~...


Ashley
September 2016

The apartment Ashley in Dubrovnik was great, it was exactly as portrayed on the internet. The apartment itself was lovely and spacious, we travelled with friends and we each had our own bedrooms and bathrooms. The view from the terrace was fabulous. There is a couple of supermarkets close by and the walk to town is very good, not long but interesting.Mario who met us was very informative about the area and gave us lots of good tips. We would stay there again, it was fabulous, and very convenient it had everything you would wish for....


Hedera A2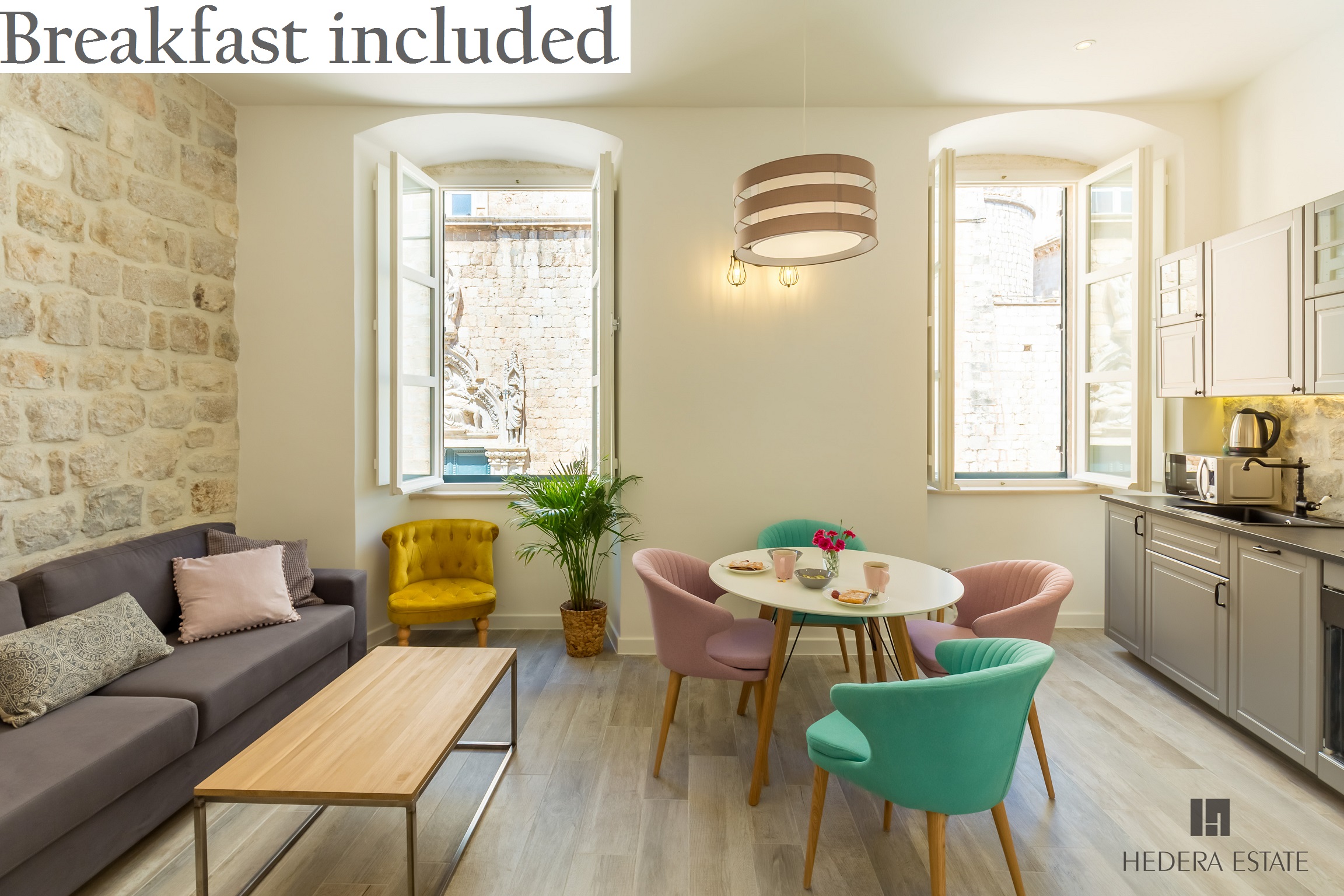 Leonie August 2017

The apartment was newly refurbished and beautiful inside. Good location for exploring the old town and surrounding area. Close to day trip pick ups too....


Hedera A11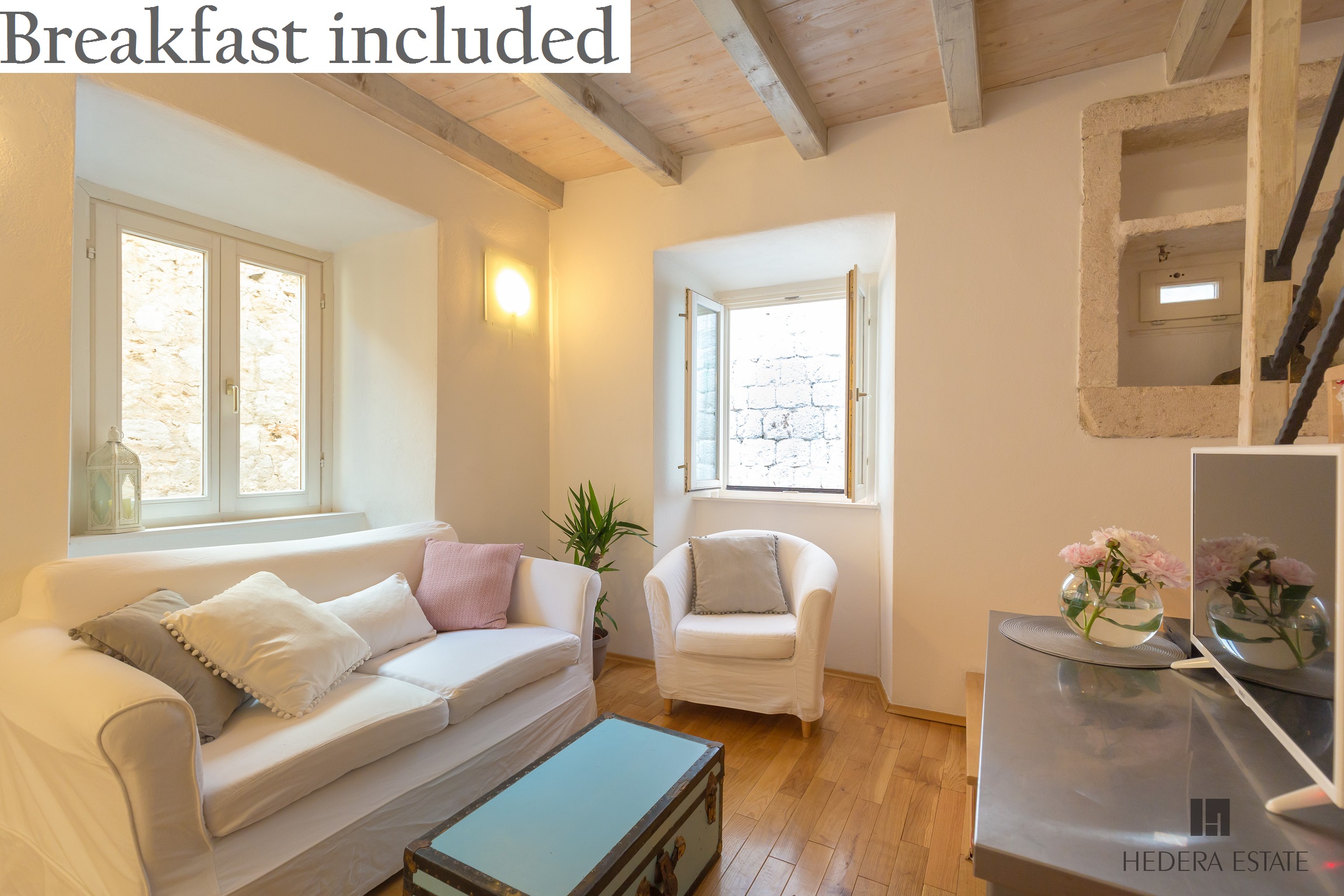 Cameron September 2017

Fantastic location right in the middle of the old town. 3 floors with beds and a bathroom on each floor so the apartment is ideal for a group. Clean and comfortable - an ideal base for exploring. We had a really lovely stay....


Hedera A13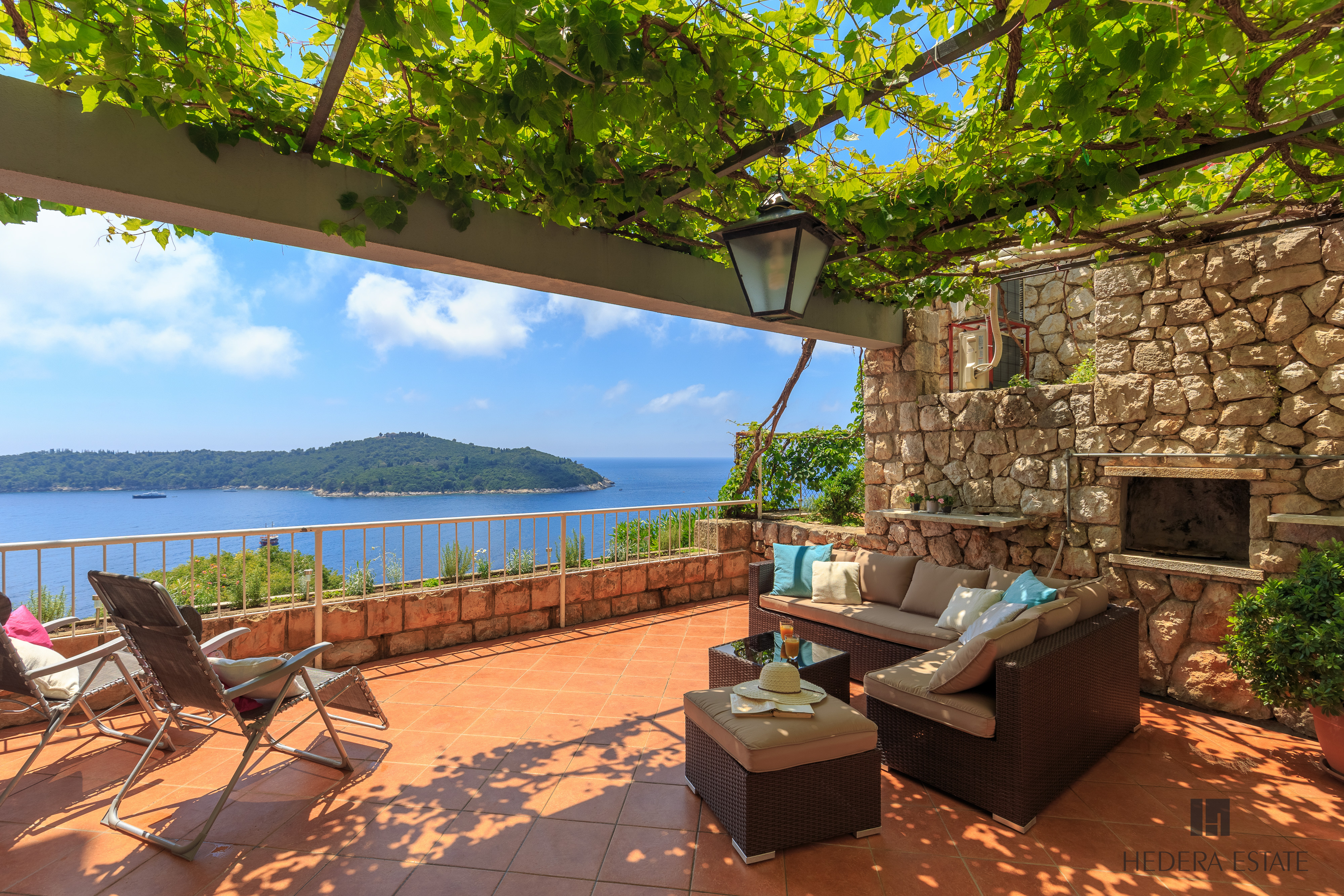 Christie July 2018

Amazing location! Very clean and comfortable. Responsive and friendly staff. All in all a great experience!...


Hedera A10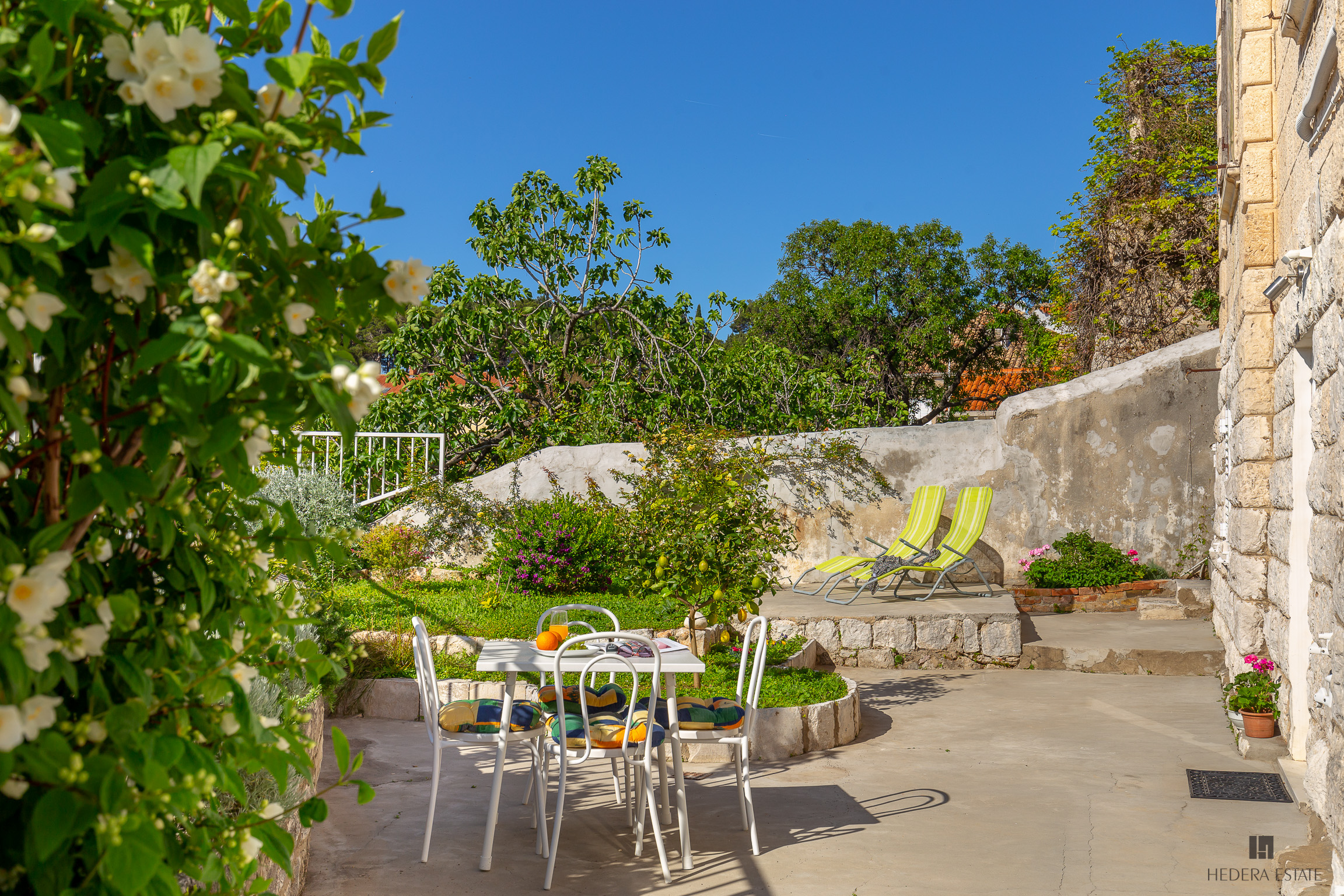 Daniel May 2018

Amazing apartment and very professional agency. Picked up the keys from the central office and they had a driver drive us to the apartment so we didn't have any trouble finding it. In our case they even waited for us to drop off the hire car first and showed us the way to go from there. The host came into the apartment with us and checked off an inventory, checked the tv and air-conditioning and WiFi were working and made sure we knew everything we needed to know. They even left us with a mobile phone pre programmed with the number for the reception office in case we needed to make contact. Excellent service. The apartment was wonderful, clean, specious, well stocked with what you need and...


House Hedera V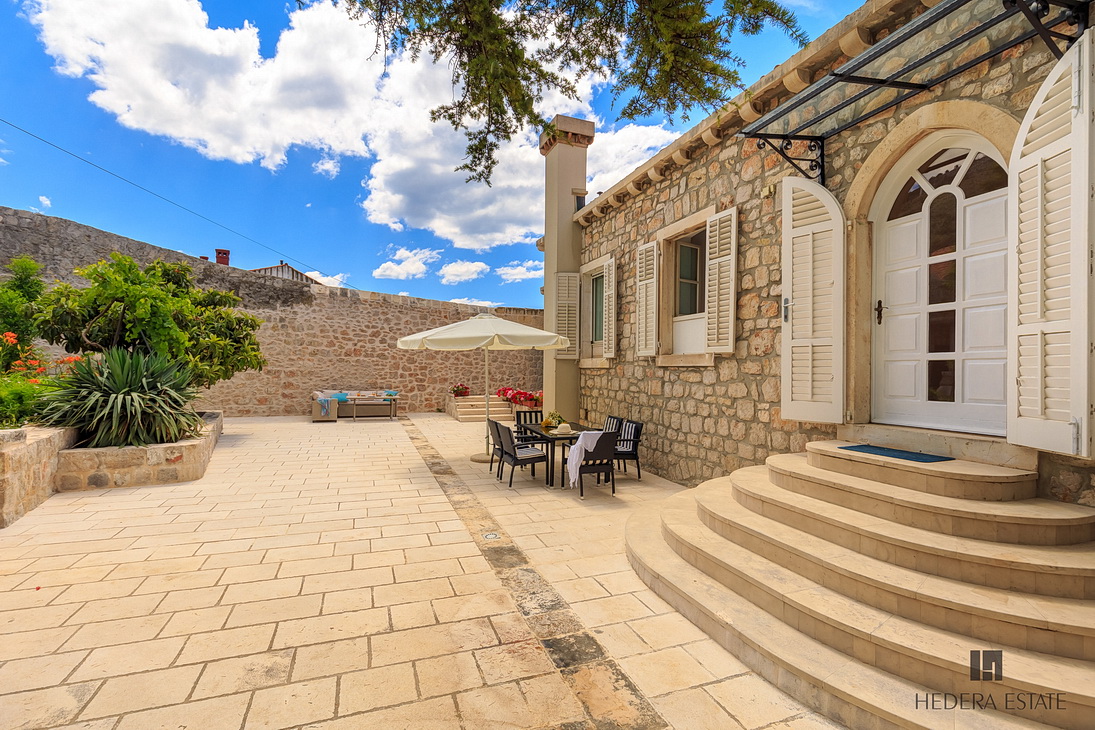 Arthur October 2017

Great place to stay. Cute, comfortable, clean and owner is very attentive. Walking distance to old town and easy to get to by car. Highly recommend this place....


Villa Hedera II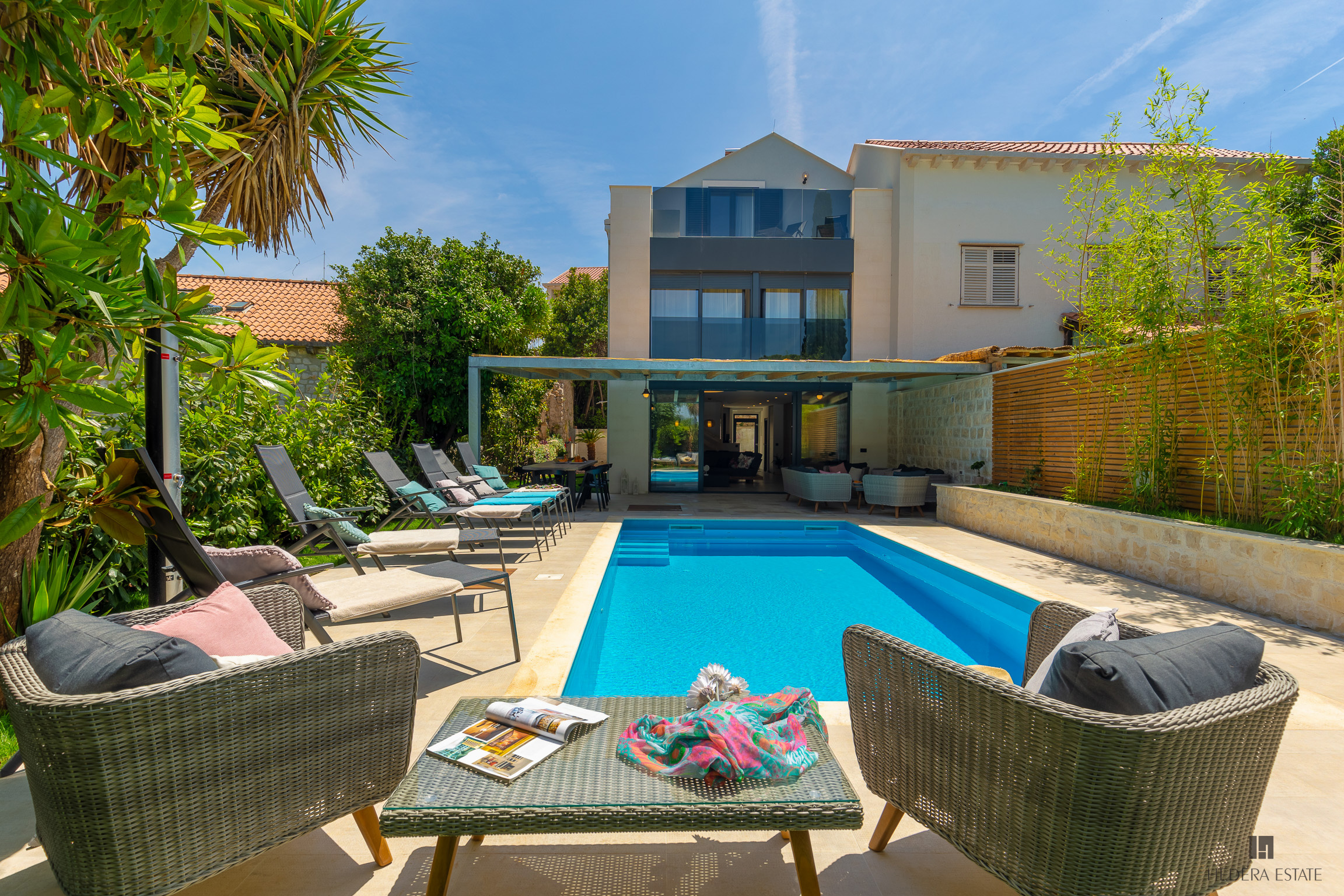 Tom August 2018

Thank you for being great hosts and letting us stay in the beautiful villa, everything worked out great and me and my friends had an amazing time!...


Villa Donna Paola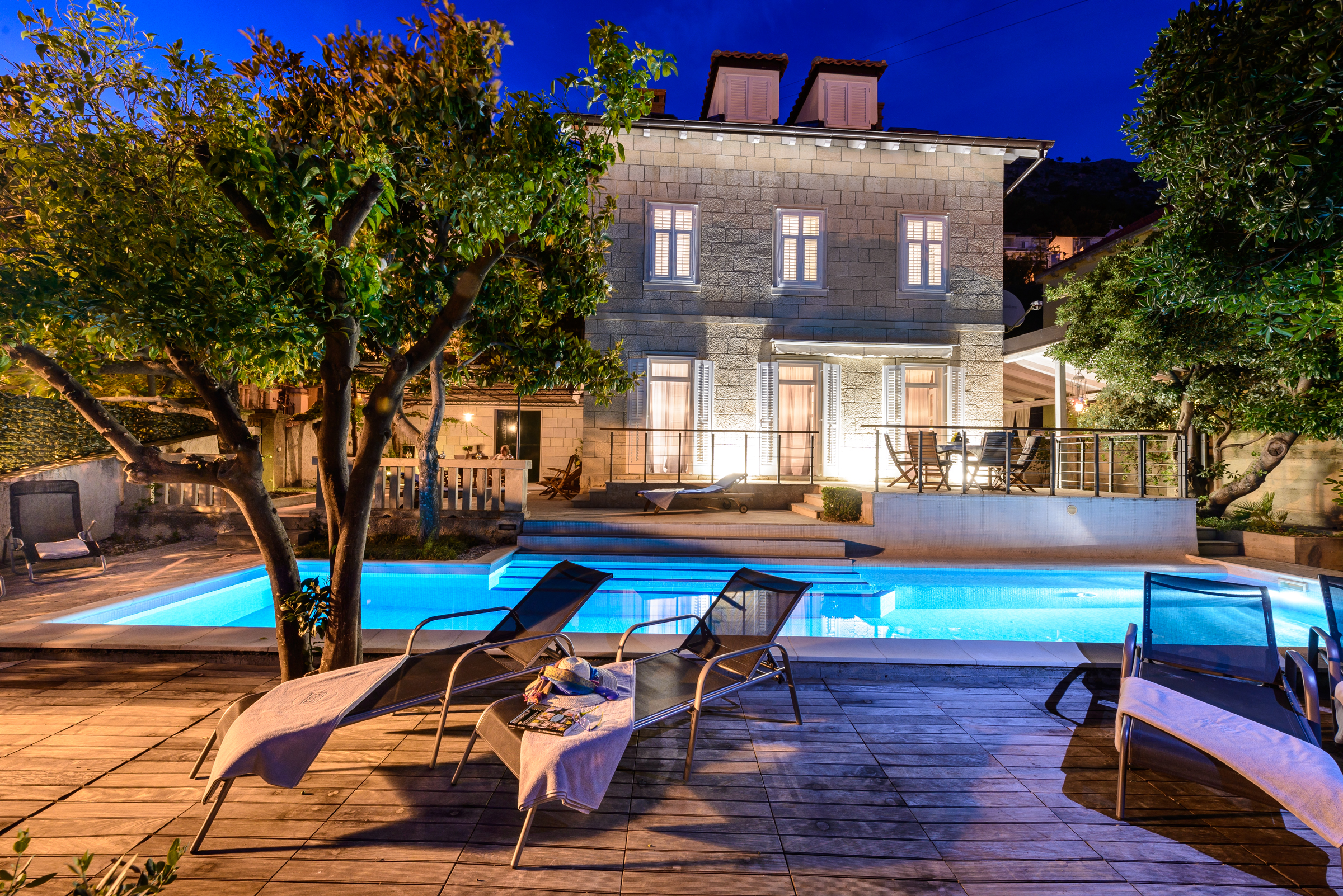 James August 2018

Fabulous location and view. Great to drop down into the old town at night but calm and peaceful in the day. Loved it...


Hedera Studio 7
Alice July 2018

This very modern apartment was in a great location, the host was really helpful on where to go, things to do and places to eat. I would highly recommend this apartment....


Hedera A4
Jane August 2018

Loved the apartment and the location was perfect. Staying inside the city walls allowed easy access to attractions, restaurants and bars. Apartment had everything anyone would need. Big bathroom, washer/dryer and fully equipped kitchen, although it wasn't used as we had access to amazing restaurants just steps away....


Hedera A41
Imogen August 2018

This apparent is perfect for a break in a sunny location. Clean and tidy with great aircon and powerful shower to cool down after a hot day exploring the town. The apartment is small but fitted with everything we needed. The balcony and roof terrace were ideal for having a quick rest between activities, especially the hot tub which was a lovely welcome at the end of a long day. We we're picked up and dropped off at the airport with lovely friendly service. The appartment's location is about 3 minutes walk from the gates of old town and meant we didn't have to walk more than 10 minutes to get to any attractions or pick up locations for excursions whilst still being outside the busy nois...


Hedera A40
Clara May 2018

Amazing location just minutes walk from the Old Town, Pile Gate and the Cable Car - yet far enough from the cruise ship day trippers. The best thing about this place is the roof terrace, which is a great hideaway to enjoy the Croatian sun in peace. This is a great spot to use as a base to explore Dubrovnik....


Hedera Studio 3
Excellent stay! July 2018

Excellent stay! Despite the apartment being outside the main part of Dubrovnik I feel it should be mentioned how easy it is to get to the Old town by bus. Buses every 10/15 minutes to and from the old town. Even into the early hours of the morning. As for the apartment it was very clean, pool was cleaned regularly, in a quiet residential area and we had the pool to ourselves as the owners (who stay above) did not use the pool once. The person who dropped us off at the apartment was also helpful in giving us tips on where to go / visit on our stay....


House Hedera IV
Jennifer August 2018

Great location for what we wanted - close enough to walk to the old city and far enough away to escape the crowds. Great outdoor space for us to enjoy the views and have dinner together. Would definitely recommend this property...


Hedera A29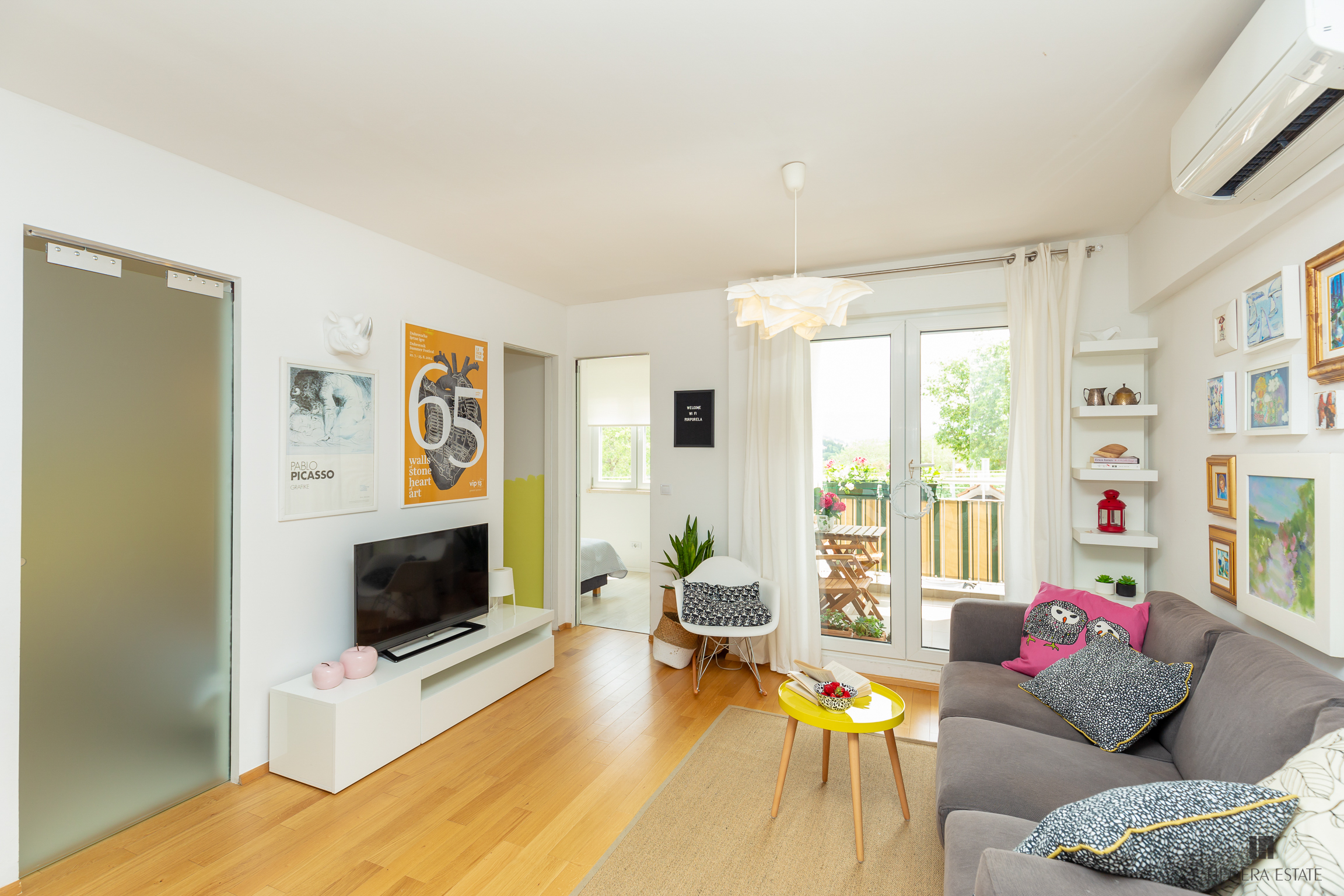 Ranjan August 2018

The apartment is stylish and modern in a friendly area. There is a local supermarket within mins walking distance. The location of the apartment was perfect and in good distance from the old city and papad beach. The hosts were amazing and very helpful. I would highly recommend the apartment for a short stay....


Hedera A39
Olivia June 2018

Had a wonderful time staying here! Great location, close to the beach and old town. Apartment was clean & very spacious. No complaints what so ever ! :)...


Villa Hedera V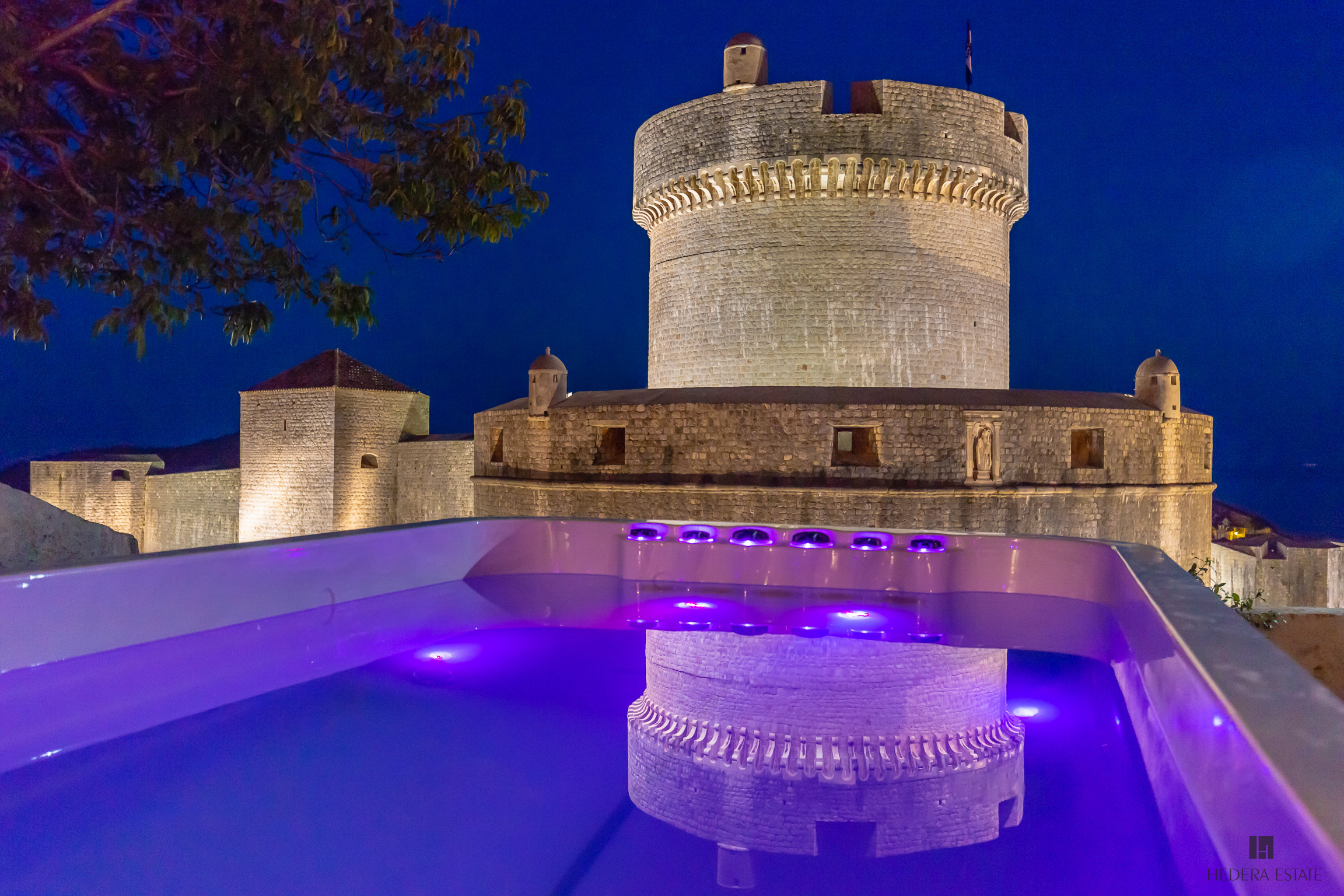 Robin August 2018

Great place, superb location for Old Town & Banje Beach. Very modern refurb with great terrace & hot tub which the kids loved...


Hedera A55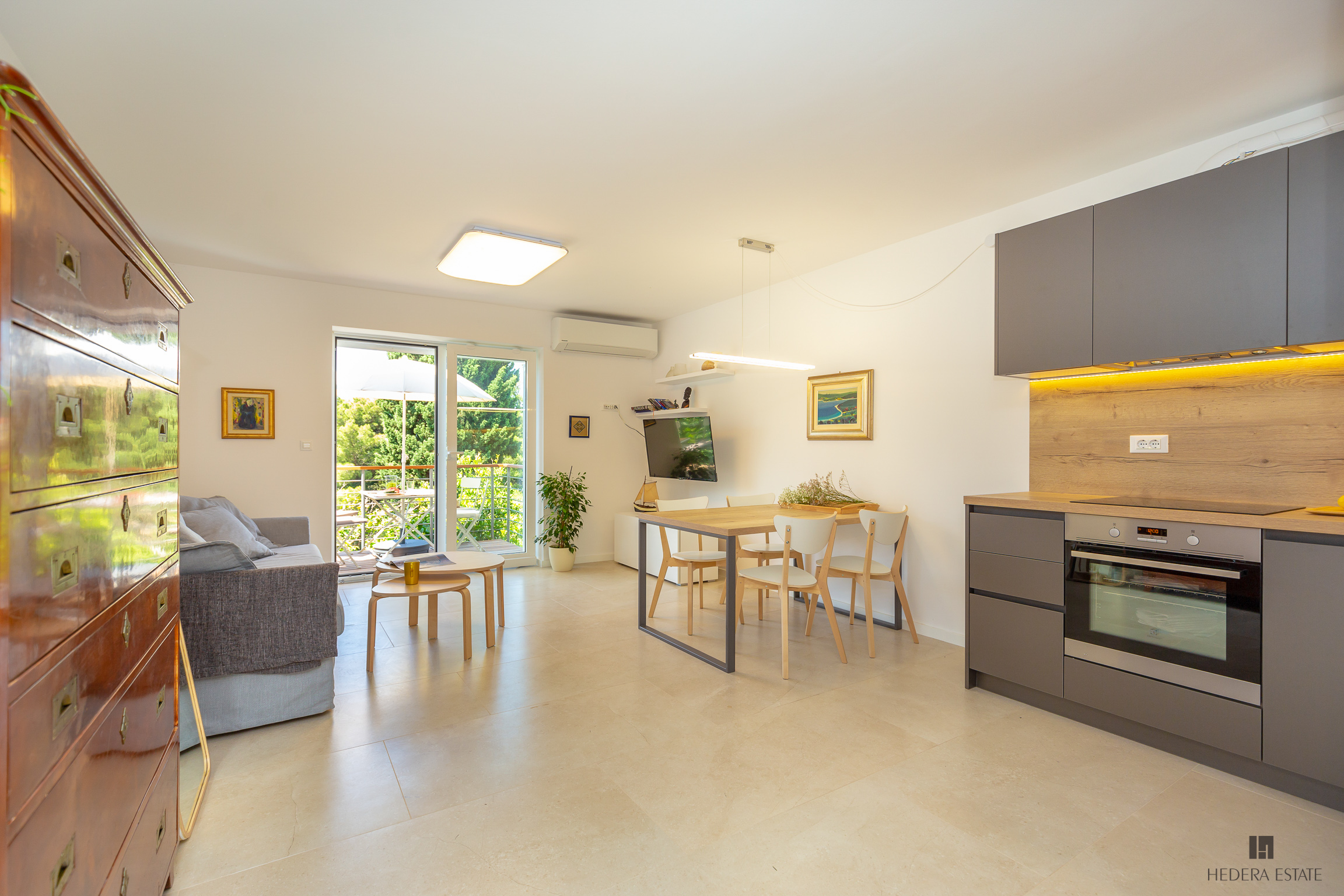 Elizabeth August 2018

Good location just a 15-20 minute walk to the old town. Great clean and stylish apartment Highly recommended...


Hedera A46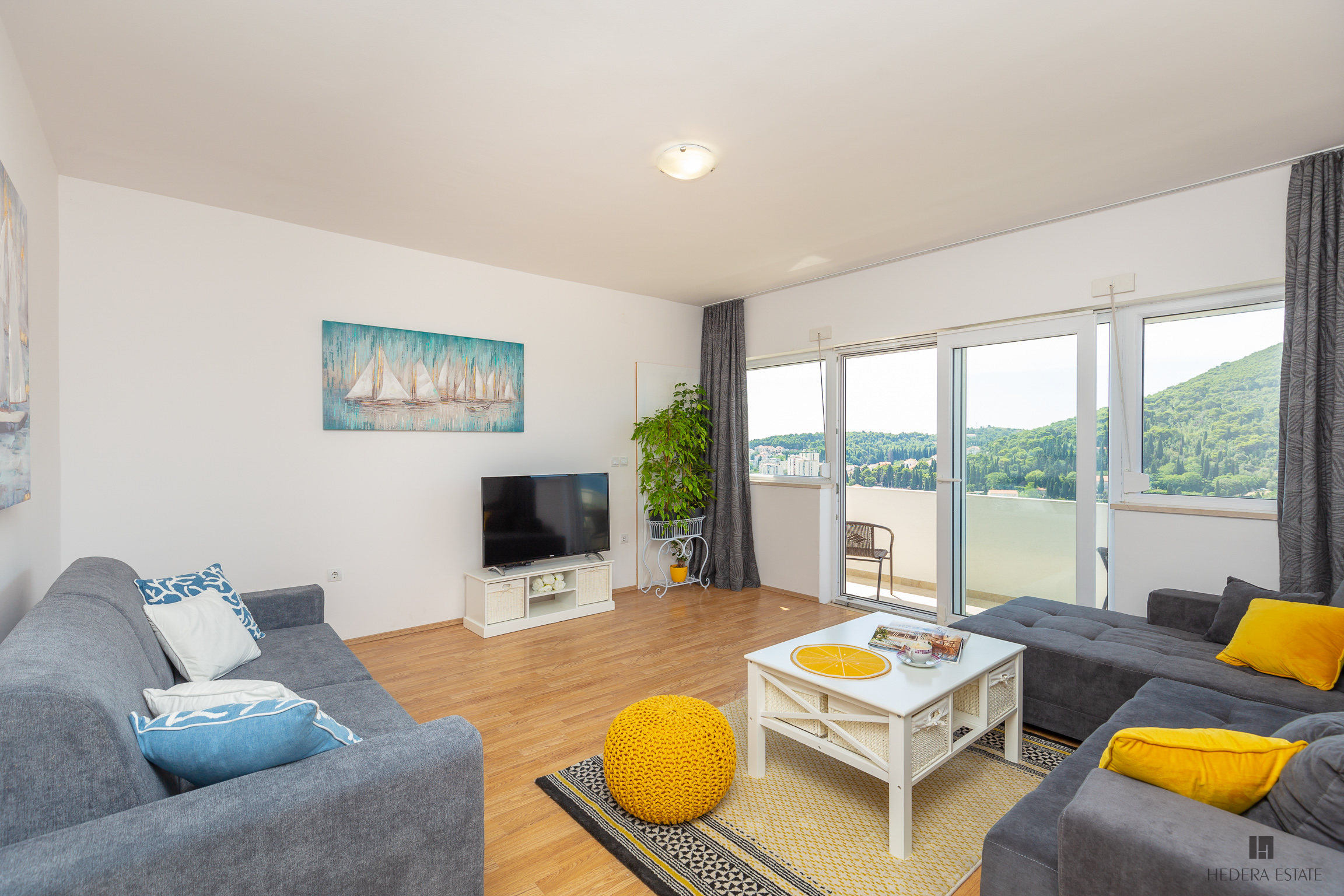 August 2018

Great apartment, clean and new, decorated well. Beautiful views of one of the bays in Dubrovnik. Great location close to many things such as beach, market, town - easily accessible by car, bus, Uber; walking possible but a little hard. Overall a very nice place to stay....